DIY Spooky Halloween Invitations: Several Methods to Make Your Own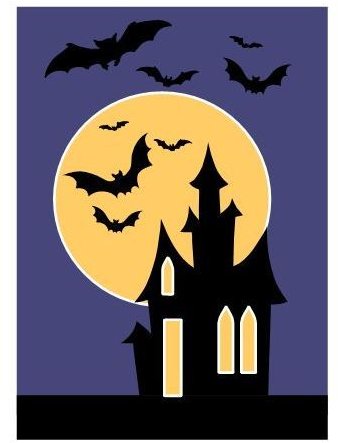 Choose the Best Option for You
Spooky Halloween invitations are a must for your Halloween parties, whether it's a party catered to those candy-grabbing kids or an adult gathering, with patrons looking to relive a little of that mysterious, freeloading spirit of days long gone by. This desktop publishing project is a breeze using any of the methods described below. Since we already have articles with detailed instructions using various methods and software, a brief synopsis of a means of making holiday invitations will be given along with a link to an article that explains the method in more detail.
Therefore, all you will need is your computer, an internet connection, a printer, and paper to get the job done start to finish. Some methods offer more options, in the form of templates designed to work with specified software, while other methods give you more creative leeway, offering the opportunity to customize the Halloween invitation to your black heart's content. So let's jump right into how to go about making your own spooky Halloween party invitations. But first off, before you choose a method, consider carefully some creative ideas regarding design, wording, themes, fonts, and the like spelled out in Making Great Invitations – Creating Spooky Halloween Invites.
Microsoft Office Online Templates
One of the easiest methods you have at your disposal would be to make use of the variety of free templates available from Microsoft Office Online available for use with Microsoft Word. There are 28 different cards to choose from, all you need do is pick one you like, download it into Word, and then customize it with graphics, pictures, and the text which gives your party's details. For quick access to these templates with our Microsoft affiliate along with explicit instructions, refer to this article about Word Halloween Invitation Templates.
Photoshop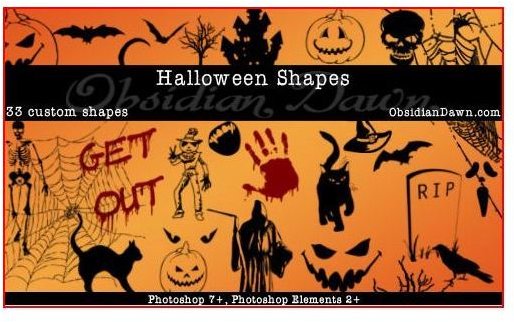 If you're a fan of Photoshop, perhaps you should use this popular DTP software to make yourself some invitations then because it's certainly well equipped to get the job done. Since spookiness is the order of the day, we've got the requisite images; a bevy of ghosts, goblins, black cats, gravestones, pumpkins, trick or treat bags, and more available with Photoshop. Read up on all the details in Photoshop Halloween Custom Shapes for Invites.
HP Creative Design Studio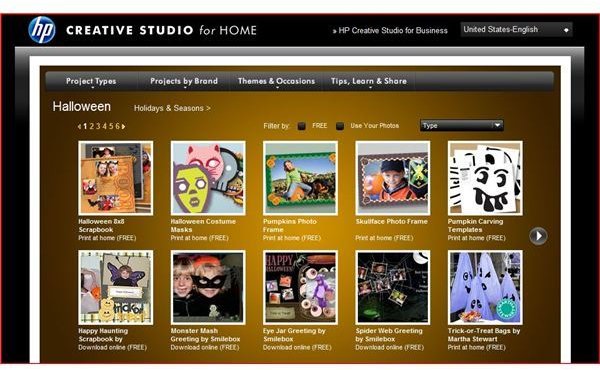 The HP Creative Design Studio also has some great invitation templates that give you a great latitude in customizing through the design phase of their online application. These are some sharp-looking spooky cards that will give your party the theme you're looking for. Just check out what's available at HP Creative Studios for Home and follow the easy instructions to make your own.
Free Printables for Halloween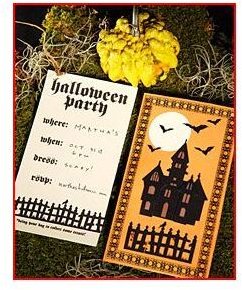 Lastly, we scoured the Web for some great printable Halloween invitations that won't cost you a thing. Rather than go searching for them yourself (which can lead to some dead-ends quickly), we have some of the best offerings all gathered together with quick links in one article. You'll find a good selection by reading Free Halloween Printables.
So now you have more than enough methods to make your own spooky Halloween invitations to attract your guests to your ghoulish gathering. Any of the above methods will work well for you and since there are quick links to every one of them, you can take a gander at each to see which design you like best. Have fun and look to this Bright Hub channel for making invitations to any event, along with decorations, and menu lists too.