Paint Shop Pro: Grunge Brushes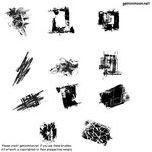 "11 Grunge Brushes" Pack
The "11 Grunge Brushes" Pack is a great set to start out this article on because of just how different it is. Instead of the usual dirt or rust look you might think of when referring to grunge you instead get messy graphics. These brushes would work well if used as on overlay, adding a very stylish look to a piece instead of the usual dirty look of grunge.
Credit: https://Kristinastar.deviantart.com/
Brickwall Grunge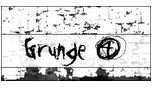 Brickwall Grunge is the 4th pack in a series of Grunge brushes by morbidromantic. This pack contains a set of photo-realistic set that was created from various pictures of a wall. This pack contains the dark and grittiness that we have come to expect from anything of the grunge style and would be a great fit as the background piece to your work.
Credit: https://morbidromantic.deviantart.com/
"Brushes + Grunge" Pack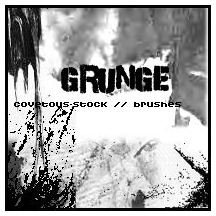 Brushes + Grunge contains 19 different brushes including borders and the traditional dirty brushes and is a great catch all pack if you're one stop shopping. Of the brushes included they contain harder, more pixelated brushes to softer, blurrier brushes each carrying the grunge theme exceptionally well.
Credit: https://covetous-stock.deviantart.com/
Crumpled for PSP 8
Crumpled for PSP 8 is another great photo-realistic brush taken of a piece of crumpled paper with some grun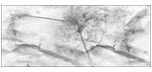 ge overlain to add a dirtier feel. Great as a background or a subtle overlay, Crumpled is a highly versatile brush that should be considered when putting together a solid set of grunge brushes.
Credit: https://ashadevirasa.deviantart.com/
Grunge Borders - PSP 8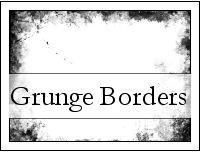 Grunge Borders is a great set if you're specifically looking for borders to add the finishing touches to your work. Use this brush it to frame your work in as an overlay or in the background to add a layer of depth.
Credit: https://agent-provocateur.deviantart.com/
Grunge Clouds PSP8 Brushes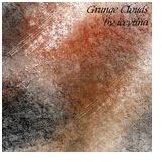 Grunge Clouds is a strange but really interesting set. While the brushes are not actual clouds like you see in the sky, they are billowy and intriguing. As demonstrated in the preview image this brush is great for adding rust "clouds" to your work or anything that that needs the traditional grittiness.
Credit: https://iceytina.deviantart.com/
Grunge Ink Splats PSP8 Brushes
Grunge Ink Splats offer a wet and messy look to your work without it looking too soft or washed out. This is the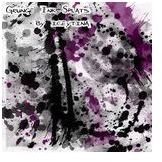 set of PSP grunge brushes of choice if you're looking to add fun and wild aspects to your project.
Credit: https://iceytina.deviantart.com/
Grunge Texture Brushes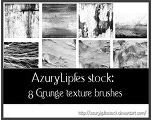 Grunge Texture Brushes is the second in a series of Paint Shop Pro grunge brushes by AzurylipfesStock and is another photo-realistic set of brushes. There are 8 different brushes available in this pack each of a unique wall and are probably the best out of the 10 listed in this article for backgrounds.\
Credit: https://AzurylipfesStock.deviantart.com/
Pastel Smudge Brushes

The Pastel Smudge Brush pack is probably one of the most interesting of the set because oil pastels are not commonly used in the grunge style but the effect the artist achieved is highly desirable for those looking for a great, smudged look for their work.
Credit: https://h8machine.deviantart.com/
Watercolor Stain PSP Brushes

The Watercolor Stain Pack adds very soft effects that are similar to the Ink Splat pack mentioned earlier in this article. However, the Watercolor Stain Pack provides runnier and more subtle textures to pieces which is helpful if you're trying to add more elements to your project without obscuring or drowning anything out.
Credit: https://h8machine.deviantart.com/
If you want to find additional grunge brushes and effects for Paint Shop Pro, check out these articles:
How to Use the Push Brush to Create Grunge Effects
Image Credits
All images above are credited to the creators of the brush packs. A huge thank you to those artists who have released such great brush packs for public use.