Great Resources for Free InDesign Brochure Templates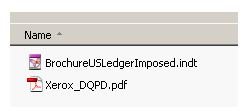 A great place to start your search for free InDesign brochure templates is Adobe.com. This makes sense since Adobe makes InDesign and maintains a vibrant online community where you can share resources with other InDesign users. As usual, when downloading from Adobe.com you will need your Adobe ID to login.
Xerox QP BrochureUSLedgerImposed is a brochure template made available by Quick Print Solution. This brochure comes with a PDF document describing how to best use the template. When you click the download button, your browser will download the template as a zip file which you can expand into the folder of your choice.
To use the template, double click on the ".indt" file and Adobe InDesign should open. This is a 4 page, 11x17 front and back design suitable for promotional pieces or product collateral.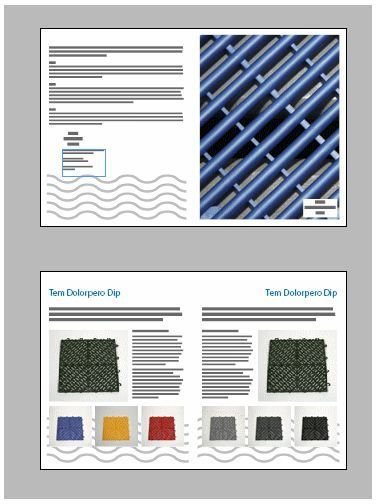 8.5x11 Brochure template letterfold/trifold offers a prepared layout that makes it fast and easy to design your brochure from scratch using a common size of paper. Just download the ".indt" template file and open it in Adobe InDesign and you are ready to go. This templates is front and back and perfect for informational brochures and more.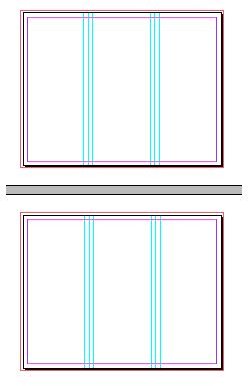 A tabloid sized trifold and an [A5 trifold](/tools/8.5x11 Brochure template letterfold/trifold) template similar to this one are also available for free.
The Technology Business Tri-Fold Brochure Template is a predefined brochure intended for use with technology oriented companies. Although the template comes with stock images and text, you can easily substitute them for your own and save your template as a new creation. This template makes it fast and fun to produce quality handouts. Be sure to visit the InDesign download area to download these and other free InDesign brochure templates.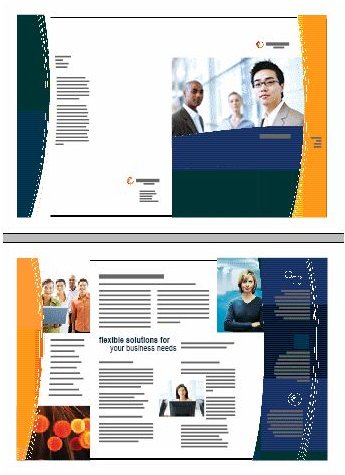 The Paper Mill Store
Always a good place to look, The Paper Mill Store has several free InDesign templates to choose from. These include templates for brochures with right angle fold, half fold, tri-fold, and letter fold designs.
The right angle fold template works with 11x17 paper, printing two 5.5x8.5 brochures front and back.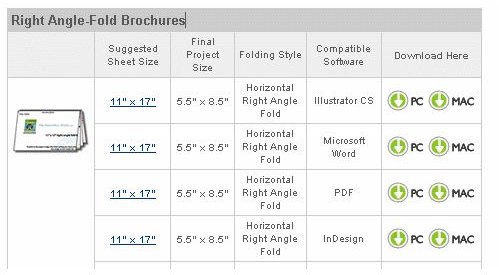 This template comes in two separate files: one for the outside and one for the inside.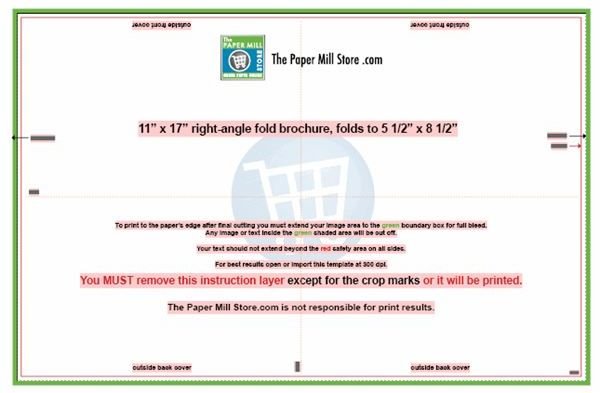 As is normally the case, The Paper Mill Store has a great selection of paper that is perfect for these brochures, but they will work fine with your own paper as well.
The other free InDesign templates found at this site are after the same format, just with different folds and various paper sizes.
Graphic Design Free Resources
A menu template and a brochure template are listed together at Graphic Design Free Resources. The menu template prints on 11x17 paper and the brochure template prints on 8.5x11. You may find that these templates have the style you are looking for.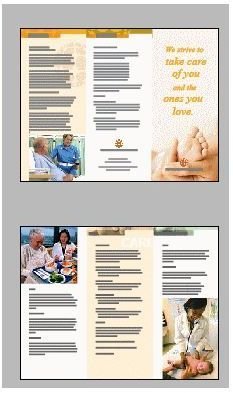 As with other InDesign templates, just download the file(s) and unzip the contents into a folder on your hard drive the ".indd file is the template that will load by double clicking on it from Windows Explorer. Default resources are included in the package, so you will find it easy to create graphics that fit nicely in their place.
Summary
These free InDesign brochure templates represent some of the best design aids available online. Try these templates. They will help you save time and get that coveted head start when your work calls you to design a brochure on short notice.
Image Credits: Screen shots taken by Bruce Tyson