Free Printable Disney Color Pages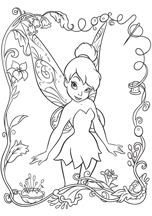 Trying to find great Disney coloring pages that you can print out and share with the children (or maybe even the adults) in your life can sometimes be a little difficult. Some websites only compile a few select characters or a page or two here or there. Instead of spending all your time tracking down pages, this article lists some of the best resources for an actual wealth of free, printable Disney coloring pages for you.
Crayola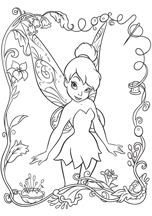 Who doesn't have fond childhood memories of Crayola? Their products have long been standard school supplies and are even prized by some very highly thought of artists. For years, Crayola has not only provided us tools with which to color, but now offers a wealth of free coloring pages, including those featuring our favorite Disney characters.
Color Tinkerbelle and her fluttering friends with the Disney Fairies pack. Mickey and his crew await art time in a cute surfing-theme coloring page. Steve McQueen, Mater, and Sally offer a fun Cars-themed maze activity to challenge kids. You can even offer kids the swash-buckling Captain Jack Sparrow with Pirates of the Caribbean coloring sheets. Of course, the Disney Princesses are on call for the princesses in your life!
4 Krafty Kidz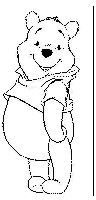 4 Krafty Kidz provides a wealth of resources for free printable Disney color pages for children, and does something most other places have not even tried: offering up links to coloring pages of Classic Disney characters. There are pages and pages of such classics like 101 Dalmatians, Winnie the Pooh, Bambi, Peter Pan, all your favorite Disney Princesses and more. If you grew up as a child of the 90s, you will probably appreciate that 4 Krafty Kids even offers links to Disney shows from that era, such as Darkwing Duck, Ducktails and even Doug!
Educational Coloring Pages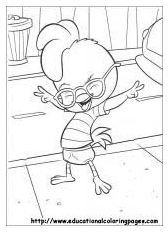 Educational Coloring Pages offers tons of free Disney color pages for kids, including some of the lesser-publicized but still classic Disney projects. You can color all the classic scenes of Pinocchio, Mulan, Peter Pan, Lion King, a Bugs Life and even Chicken Little. If you have a child that is a fan of Hannah Montana, you will be more than happy to know that Educational Coloring Pages offers bunches of Hannah Montana pages. They also include recently popular movies such as Cars, Finding Nemo and Lilo & Stitch.
Disney Stationary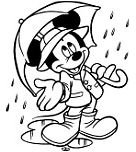 You would not expect to find anything other than fantastic coloring pages at Disney Stationary. Extremely high-quality coloring pages are available for you to print and distribute to children and fun-loving adults alike. This great collection includes favorites such as Cinderella, Alice in Wonderland, Beauty and the Beast and even the Aristocats, which are not the easiest to find by any means. Of course, there are tons of Mickey and friend pages for all of us who love the absolute originals.