Great Resources for Free Printable Birth Annoucements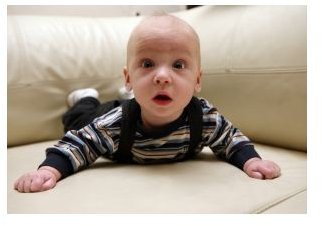 Resources for Free Printable Birth Announcements
Have you just given birth to that little bundle of joy? Now that the hard work is over, and you can try to get feeling like your old self again, you
will want to share your happiness with as many people as you can. But what do you do if you do not want to send out the generic cards that the stationary store has to offer? What if you don't have a lot of money? Can you still find a way to get a free printable birth announcement made up so you can get it sent off to those who care?
The following article will provide you with resources for finding those places that offer free printable birth announcements and what steps you will need to follow to get them sent out to those you wish to share your excitement with.
Printable Birth Annoucements
If you are just browsing around looking for ideas and would like some good quality templates that have been popular with other new parents, then Printable Birth Announcements.net is the place to start. They offer 20 basic templates, and the option to customize any of the basic ones for only $7. They come with the common blue and pink boy-girl color schemes. You can then choose flowers, cars, stork with a baby package, cartoon babies, polka dots, and more. Once you have chosen the one you want, you just agree to the download terms and click to download the template. Once you have it on your computer, you can then print it out.
Birth-Cards
Did you just deliver twins or multiple babies? If so, no one needs to tell you that there will be no free time for creating your own birth announcements. You definitely will not find the time to run to the store on the off chance they have a design or card make that you will like, created with a message for multiple children in mind. Birth-Cards.com is a company that boasts having an excellent in-house graphics design team that has taken the time to create the cards found only at this site. If you prefer a customized announcement over the free printable birth announcement, you can include photos of your lovely little ones and pay only a small fee.
The Craft Cafe
The Craft Cafe.com offers free printable birth announcement templates that have been designed with jpg.-formatted images. They are organized with four birth announcements on each page. You can print them out on regular cardstock, art paper, or standard printing paper depending on the way you intend to use them. This free collection comes with four designs: a baby bottle, a onesie, a cartoon baby, and some baby socks. Each collection has the space for you to fill out the information you want to share such as weight, birth date, etc.
Free Printable Certificates
Free printable birth announcements do not always have to come in small card format, though. While some may feel it is easier to slip it into the mail with a new photo of the cute one, there are other ideas available as well. Free Printable Certificates.net offers a simple download of a certificate with lots of room to fill in all the necessary details you want to share. It has a little baby buggy in the bottom left corner adding a little more character to the design.
If you are still unsure of the design you would like when looking to find a free printable birth announcement, you can find many more websites online with a simple search that offer unique and colorful designs. You can find something regardless of what your culture, background, or preferences may be.
Image Credit: sxc.hu, baby boy 3 by just4you