Make Your Own Business Cards: Desktop Publishing Tips on Business Card Printing and Design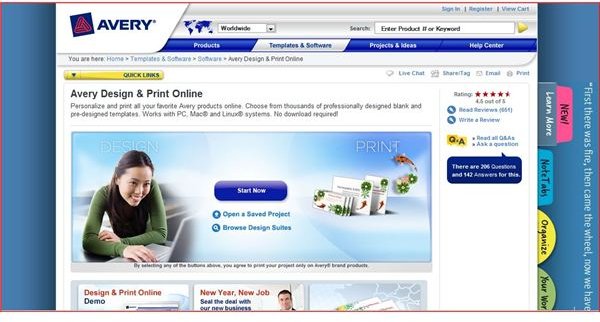 Choose your Weapon First
Finding the best way to make your own business cards to reflect your professionalism and the capabilities of your business or organization is what this article is all about. Making your own business cards saves money and in most cases, time; therefore it's a really good idea for the small or home business (SOHO) owner. We have rounded up all the best articles on our site that give explicit instructions on how to make it happen using software and templates from various viable sources.
Below, you'll be given a concise description of a particular method along with a convenient link to an article that provides more in depth details about accomplishing this task with that means. Just peruse the list to find a way to make a business card using the tools or applications that you find most appealing to you. Any of the techniques listed here will take you from design all the way to the printer and furthermore, the final product will be a high quality business card once you inject all of your personal details and a little bit of creativity. As you will see, some of the programs will give you more creative leeway while others will produce a more generic card so the choice is yours.
Online Resources to Design and Print Business Cards
Let's begin with your free options that, at the base level, require only a connection to the internet and your trusty printer. With this method, you utilize websites dedicated to making it relatively easy to make a business card for a myriad of different categories of businesses. What they provide are templates, which are ready-made designs that you personalize by typing over the sample text with your contact information, logos, and images; whatever the case may be. They also offer premium versions should you choose if you want a little more variety of choices.
One of the sources is run by the paper company, Avery, so you see that at least they'll make some money when you buy the card stock to print them. Business Cards Free and Easy is the article that will list and link the other excellent sources to do it this way.
Image Credit: Avery.com
VistaPrint
If you've spent anytime surfing the Web, than you've likely run across one of the many ads for VistaPrint offering their services for this task. What you do with them is use their online design software to build a calling card to your specifications and then they print and ship however many you think you'll need. So this is a good option if you're at odds with your printer. This company is always running specials and sometimes it's even free to order something like 250 at a time. This review of VistaPrint's capabilities lays out some points about whether they are a smart choice for your business along with the relevant links and more instruction.
MOO
Not to be confused with the utterings of cows, MOO is a company that will give you a lot of latitude when it comes to designing and customizing a card. Uploading images is no trouble at all and as the author states in Moo Customized Cards: A Great Marketing Tool, the finished product you receive after it's shipped to you is a high quality result. In that outstanding review, you'll be thoroughly educated about pricing, quality, and ordering. Therefore, you'll be making an informed decision if you go this route.
Business Card Software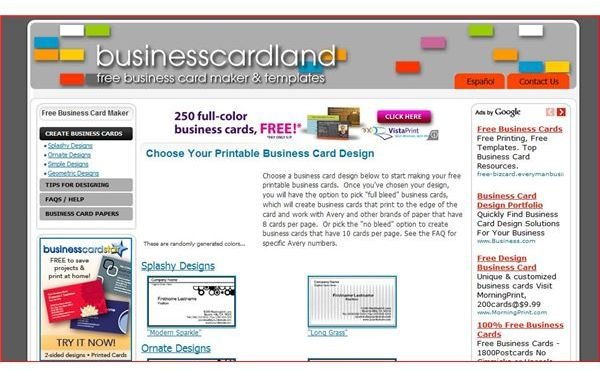 There is also free software available with plenty of functions and features that allow you to personalize the card that bears your name and what it stands for. To find out where you can locate and download these applications, just read Free Business Card Software to be enlightened.
Microsoft Word
Since Microsoft Word is such a popular word processing program, using it to design business cards will be relatively easy for most folks. You can do it from scratch or make use of the templates they offer which are built-in to the software and available at Microsoft Office Online for this purpose. Either way, this article, How to Create Business Cards in Microsoft Word teaches you how. Templates can be found for many different professions, types of businesses, and services. Incidentally, templates are available at Microsoft Office Online for other programs like Publisher and PowerPoint.
Inkscape
Inkscape is a graphics program that might appeal to folks familiar with such applications looking to inject some creativity beyond what other templates might offer. For a complete run down on using this tool, read Creating Inkscape Business Cards.
So there you have a great set of options to make your own business cards to reflect your personal style ant that of your business or organization. Make use of what is available to produce the best card for you. Be advised that our DTP hub here on Bright Hub has all kinds of solutions for other marketing projects like flyers, brochures, and pamphlets, for example. Just use our search function to find whatever you might need.