The Top 10 Free PDF Readers: Advantages Over Adobe Acrobat

PDFs are found all over the Internet. By their nature, they can be used by anyone with any operating system. All you need is a reader. Adobe came up with the PDF standard, and their free Adobe PDF reader can be downloaded by anyone. However, the Adobe reader does not have a small memory footprint, and all it does is read PDFs.
There are some very good alternatives to the Adobe PDF reader now, and they have advantages over the original. Some readers from other companies take up far less space on your computer. Others can do more than just read PDFs. This article will look at the top 10 free alternatives to Adobe's PDF reader.
Bright Hub has reviewed a number of different free PDF products. Here are the pertinent points about each of them.
PDFCreator

PDFCreator comes with good recommendations from the reviewer, who uses it on a regular basis. It is a free open source program, and takes up a small amount of space. PDFCreator is installed as a printer. It allows you to add meta data to the PDF, and you can print it to a file, rather than paper if you wish. It opens in your default PDF reader.
Image from linked review of PDFCreator.
Google Chrome Apps PDF Reader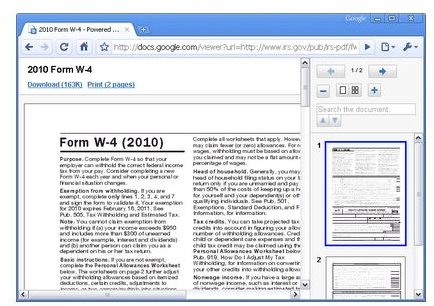 The Google Chrome browser has a number of extensions that can be used with the browser, and they include most of the features found in Microsoft Office, as well as some other well known applications. They have a basic PDF reader available for use. The viewer can look at PDF and PowerPoint applications. Download the extension for the Google Chrome Reader after checking out this review on a number of different Chrome extensions.
Image from Google Chrome Extension site for reader.
The Best Free Alternatives to Adobe Reader
TJP Bright takes a look at four free PDF readers in this article on Free Alternatives to the Adobe Reader and three of them have the versatility we are looking for in a PDF reader.
Sumatra PDF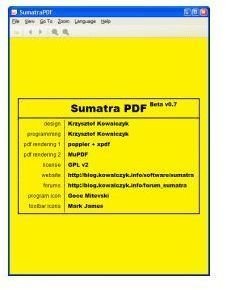 Sumatra PDF is the first reader reviewed. Among the points he mentions are the extremely small size of the Sumatra PDF reader - and its extremely basic functionality. For what it does, it does a good job.
The reader is only usable in the Windows operating system. Because of the small size, the viewer can be used directly from a USB drive.
Image from Sumatra PDF product shot.
Foxit Reader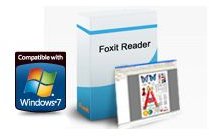 The Foxit reader, according to the review, is larger than Sumatra PDF reader, but a good bit smaller than Adobe Reader's footprint. It also has more functionality, allowing markup and annotation. In previous versions when you saved the annotated PDF, Foxit placed an advertising banner on the front of the sheet. However, newer versions allow you to delete this. The pro version (read paid) does not add a banner to the first page.
Foxit is also only available for the Windows operating system. Prices for the advanced versions of Foxit are listed on the linked page, and you are able to pick and pay for only the functionality you need for your PDFs. The complete Foxit PDF suite is much cheaper than Adobe Acrobat.
Image from Foxit software site.
Open Office - An Open Source Alternative
Open Office is probably the best known competitor for Microsoft Office. Microsoft Office, from 2007 on, has had support for PDF creation, and Open Office has kept pace.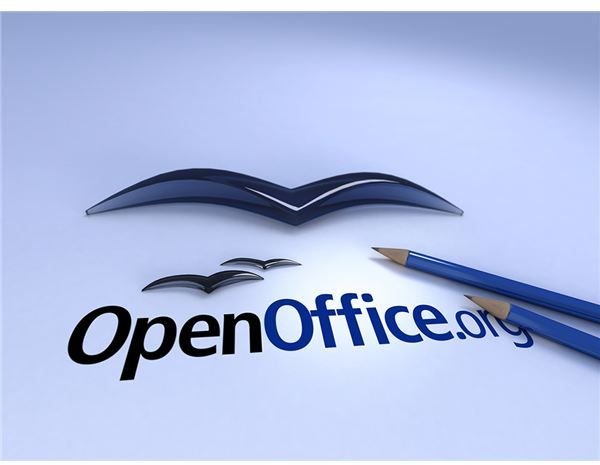 OOo Wallpaper (1024x768 px) by Brian Lee, winner of the OpenSourcePal Contest 2006. License: LGPL
Open Source PDF options for Linux
Linux has come up with a choice of open source PDF editors, creators and readers, and jlwallen discusses three in his article on creating PDFs in Linux. He mentions CUPS, Open Office, and Scribus. Scribus, as he mentions, is a true desktop publishing option, and you can find additional information in it in his Linux review focusing on Scribus.
Scribus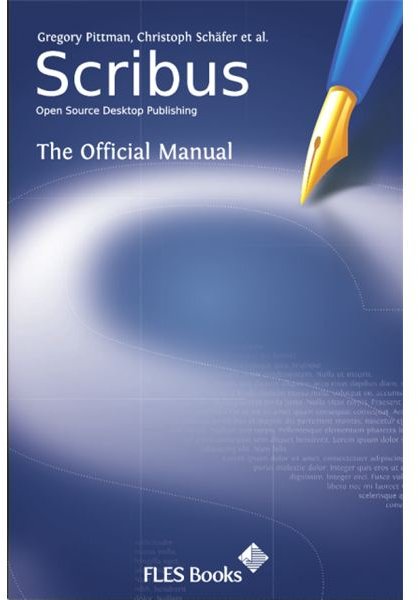 Scribus is a very full featured open source desktop publishing application, doing a lot of what Adobe's InDesign does – for free. Quite obviously Scribus is much more than a free PDF reader and converter, and it is somewhat Ironic that it is another Adobe application which is closest in function to it. Tolga Balci gives some very detailed directions on creating a customized calendar with Scribus in Linux, and then converting your final product into a PDF. This is a great way to learn your way around the application.
Scribus is actually available as open source software for Linux, OS X, Windows, OS/2 and UNIX, so a lack of a Linux computer does not need to keep you from trying Scribus yourself.
Image from Scribus open source site.
Applications You Already Paid For - With Benefits
MIcrosoft Office
Microsoft Office was not in the lead of Office suites to provide PDF readers and converters, while Open Office adopted an extension for PDFs fairly quickly. However, now that the PDF functionality has been incorporated into Office 2010, it stands out as a very useful - and easy to use - feature. While Microsoft Office can by no means be considered a free application, its ability to work with PDFs is an extra to the normal options in the Office suite. As long as you have Office on your computer, you might as well take advantage of the feature.
These straightforward directions by Profacgillies go over the PDF features now availailable in Office 2010.
For MS Office 2007, Michele McDonough discusses the add on to convert XPS and PDF files.
WordPerfect X4
Again, WordPerfect X4 is not free software, although not as pricey as MS Office. There are plenty of other good free applications to allow you to read PDF files, edit and convert them, but if you happen to have the application already, you will not need to invest in Adobe Acrobat to have the same abilities.
Michele reviews the PDF features found as a pleasant addition to the Office suite WordPerfect X4. You can open, edit, protect and set up your documents to be commercial printer ready.
Additional Material
I want to mention the excellent article wrtitten by Tricia Goss, How Do I Open a PDF File? Top 10 Alternatives to Adobe Acrobat, as she has done a lot of research on PDF readers which you may find very useful.
An up and coming new PDF Reader with extras is Nitro Free PDF, released in May 2010 in Beta. A review will be forthcoming.