Discover 10 Cool Photoshop Backgrounds for Daily Use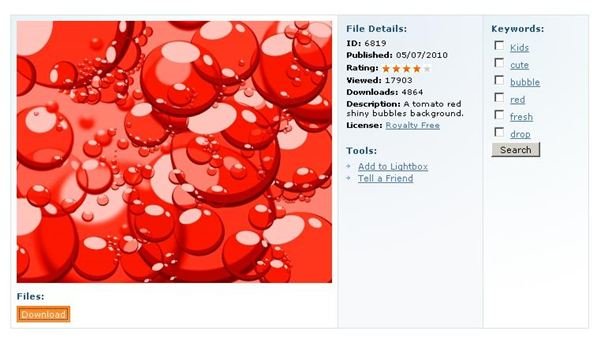 Cool Photoshop Backgrounds for Daily Use
1. Photoshopbackgrounds.com has royalty free images and backgrounds to use with Photoshop. This site has more than ten backgrounds you can use
to enhance your projects in Adobe Photoshop. Some of the Photoshop backgrounds they have include those designed for celebrations, holidays, banners, and weddings. Other selections include textures, and childish backgrounds. To access these images all you have to do is visit the PhotoShopBackgrounds website and sign up. An easy to use menu helps users navigate around the site.
2. The Firey Explosion Photoshop background is a unique background that adds some musical delight to what otherwise could be an ordinary Photoshop image. This image is free, but its creator wants a link to your final image if it is posted online.
3. Textura has a number of free, high quality Photoshop backgrounds that are texture-based. All the great designs at Textura are free to use, but the designers expect you to credit Textura when you use a background and provide a link to where it is used (presumably only if it is online). You can even find Adobe Photoshop tutorials that will show you how to use Photoshop to create your own textured backgrounds.
4. A Vista Aurora background is one of the many cool Photoshop backgrounds you can learn to make yourself. Visit the Graphicmania Web site to learn how it is done.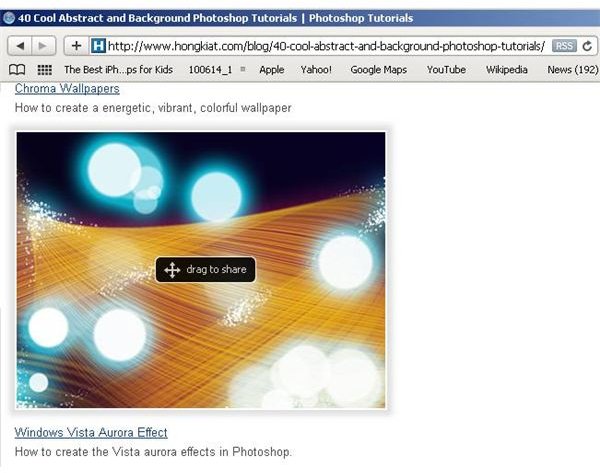 5. Photoshop Roadmap has brushed metal backgrounds, textures, cork board, kaleidoscope, and other patterns that are available for free. This site also has links to a lot of cool tutorials.
6. Some great Photoshop backgrounds can come in the abstract as demonstrated at YourPhotoshopGuide.com. Here you will find some helpful tips and hints that will get you started creating awesome abstract Photoshop backgrounds.
7. Texture Warehouse brings tons of high quality Photoshop backgrounds that you can download for free. From asphalt to wood and almost everything in between, you can use these backgrounds under a Creative Commons License (Attribution-NonCommercial-ShareAlike 2.0).
8. Used and Abused is a curious background that combines a crime scene feel with your photos and images.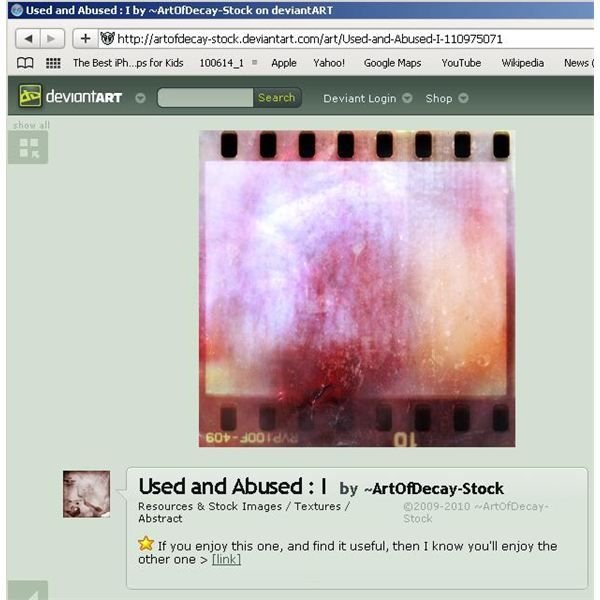 This background can be downloaded and used "Royalty Free, No Rules," so feel free to use it however you wish.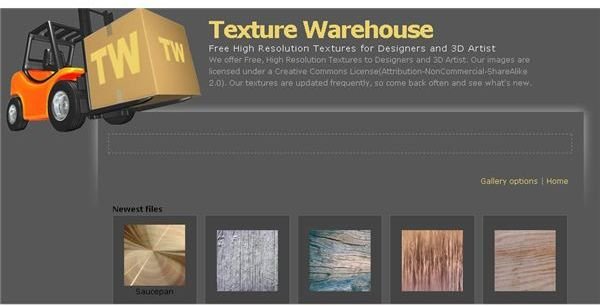 9. You can create cool Photoshop backgrounds that make an ordinary photo look as if it were taken in a photo studio. The process is not hard and the effects are unique. There are a lot of ways to create this type of background: one of them is at Photoshop Essentials.
10. Perhaps one of the best sources for unique Photoshop backgrounds is Photoshop Tutorials Plus, a place where you can learn how to use Photoshop to create backgrounds using easy to follow Adobe Photoshop tutorials.
Screenshots taken by Bruce Tyson.