Ideas for a Christian Wedding Invitation: Verses For the Card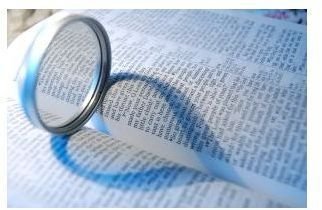 Making your own, custom wedding invitations is a wonderful way to stay within your budget while adding a personal touch to the preparations. Incorporating Christian wedding invitation verses speaks volumes about your love and commitment to the Lord as well as to one another. When choosing Christian wedding invitation verses, you have several options. There are dozens, if not hundreds of suitable Bible verses from which you can choose, or you might opt to use a verse from a poem or a quote from a renowned Christian author, pastor or other historical figure. Select a verse that is meaningful you as a couple and represents your emotions about your forthcoming union.
Bible Verses
There are several scripture passages that you might use to convey your faith as you invite guests to your wedding. The following are several Bible verses you might want to use.
Matthew 19:4-6
Haven't you read," he replied, "that at the beginning the Creator 'made them male and female,' and said, 'For this reason a man will leave his father and mother and be united to his wife, and the two will become one flesh'? So they are no longer two, but one. Therefore what God has joined together, let man not separate."
1 Peter 4:8
Above all, love each other deeply, because love covers over a multitude of sins.
Ecclesiastes 4:9-12
Two are better than one, because they have a good return for their work: If one falls down, his friend can help him up. But pity the man who falls and has no one to help him up!
Also, if two lie down together, they will keep warm. But how can one keep warm alone?
Though one may be overpowered, two can defend themselves. A cord of three strands is not quickly broken.
Proverbs 18:22 He who finds a wife finds a good thing and obtains favor from the Lord. Ecclesiastes 9:9 Enjoy life with the wife whom you love, all the days of your vain life that he has given you under the sun, because that is your portion in life and in your toil at which you toil under the sun.
When it comes to Bible verses that are fitting for Christian wedding invitation verses, they are too numerous to list them all. You may wish to use a Bible concordance, either physical or online, and look up words such as love, marriage, union and commitment.
Quotes for Christian Wedding Invitations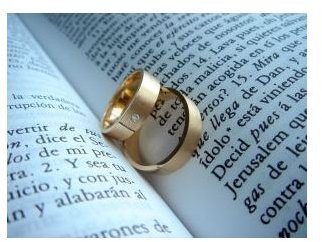 There are sources other than the Bible from which you can find appropriate Christian wedding invitation verses. Consider your favorite Christian authors and poets. Look to their writings for lines and stanzas that would be suitable for your invitations. For instance, many quotes from apologist and author C. S. Lewis might be fitting:
"Affection is responsible for nine-tenths of whatever solid and durable happiness there is in our lives."
"To love at all is to be vulnerable."
"Love is unselfishly choosing for another's highest good."
"When we are such as He can love without impediment, we shall in fact be happy."
Some other quotes that you might use for Christian wedding invitations include the following:
"God, the best maker of all marriages, combine your hearts into one.__" William Shakespeare
"Eve was not taken out of Adam's head to top him, neither out of his feet to be trampled on by him, but out of his side to be equal with him, under his arm to be protected by him, and near his heart to be loved by him." Matthew Henry
When selecting Christian wedding invitation verses, choose from your heart. Find a phrase that is meaningful and significant to you and your betrothed.
Image Credits
Ring and Bible: sxc.hu/Mike Thorn
Rings: sxc.hu/Andrew C.