How to Import Paths to Illustrator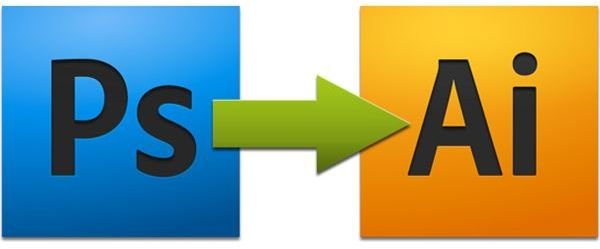 One of the best features of Adobe Illustrator is the ability to import both vector and bitmap images from other programs and files. Because Illustrator can recognize nearly all graphic formats (JPEG, TIFF, BMP, PICT, EPS, PDF, PostScript, Freehand, CorelDraw, Photoshop), it is the ideal program for bringing all aspects of a design together, such as for poster printing. Illustrator makes it easy to manipulate graphics, which means that both importing and exporting are a breeze, and so are copying and pasting. Because both Photoshop and Illustrator include path features, you can easily move a path from one program to the next. Therefore, knowing how to import paths to Illustrator involves also knowing how to select your paths in Photoshop.
From Photoshop to Illustrator
Knowing how to import paths to Illustrator from Photoshop is actually a fairly simple process that can involve moving selected paths to moving all paths in a Photoshop document. Any type of path can be moved: saved paths, shaped vector paths, and work paths. This method works for Illustrator CS3, CS4, and CS5. You will need to start out in Photoshop, since this is the location of the paths you will be importing.
Individual Paths
To move individual paths, use the Path Selection tool or the Direct Selection tool and select the paths you want to import to Illustrator. If you want to select more than one path, hold down Shift while left clicking on each path. Be sure to select each anchor point on the path you want copied. Selected path points will change from an empty box to a filled box. Now simply copy and paste the paths into Illustrator. To copy, press Ctrl + C or go to Edit>Copy. After copying the paths, you will need to enter your Illustrator document. Once there, go to Edit>Paste or press Ctrl + V. A box will appear in which you can choose to paste as a compound shape or compound path. Although a compound path is faster with which to work, it is not as easily edited as a compound shape. You can also drag the paths after selecting them. Click on a path segment or anchor point with the Direct Selection tool and without releasing the mouse, drag the cursor onto the Illustrator workspace. You will see a + sign when it is safe to release your mouse to drop the paths onto the Illustrator document.
All Paths
To move all paths in a Photoshop layer or layers, go to File>Export>Paths to Illustrator while in Photoshop. Be sure to select the correct path layer(s) that you want to export. In the Export Paths dialog box that appears, you can choose a location to save the file to just as you would when saving a document. Name the file and click Save. Now in Illustrator, go to File>Open and select the file you just saved. A Convert to Artboards dialog box will appear in which you can choose your preferences for the artboard in which the paths will be placed. Keep in mind that importing all paths to Illustrator will not import pixels.
Knowing how to import paths to Illustrator is not a very difficult task to learn; you just need to know all of the different methods. This way you will be able to import paths in the best way for your editing needs, whether it's for poster printing, web designs, or more. Click here to read more poster tips.
Other Illustrator tips you be interested in are How To Use The Spiral Tool in Illustrator and Create Leaf Graphics in Illustrator CS3.