Discover How to Make Water Bubbles in Illustrator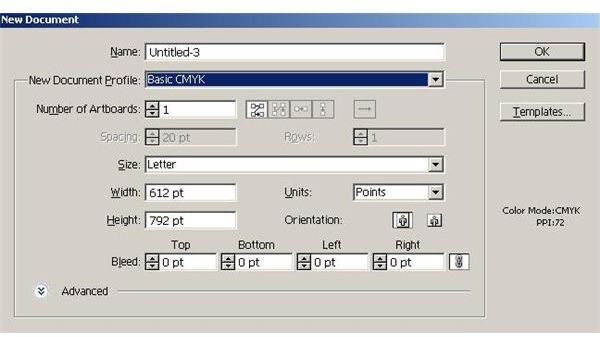 Creating Bubbles in Illustrator
To learn how to make water bubbles in Illustrator, you will need either a PC or a Mac that meets the minimum system requirements for Adobe Illustrator. The steps listed here use the Windows version of Adobe Illustrator CS4, but the process is mostly the same for other versions of Adobe Illustrator. Be sure to save your work often, so you don't have to retrace your steps.
1. Begin with a new illustration. Sselect "Basic CMYK" for the "New Document Profile."
2. Open the color palette by clicking "Window" on the main menu and then selecting "Color." You can also open this by pressing . The stroke should be turned off. Set the fill for C = 40, M = 28, Y = 0, K = 0.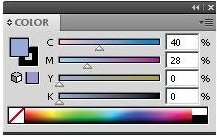 3. Grab the "Ellipse" tool from the tool box. Holding down, click on the canvas and drag, making a circle.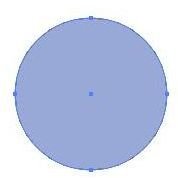 4. Copy the circle using the "Edit" menu or by pressing . Paste the copy to the front of your art board by using the "Edit" menu or by pressing . Select the copy with the selection tool, and then grab the "Selection" tool from the Adobe Illustrator toolbox.
5. While holding down grab the handle in the lower left corner of the circle and drag upward, reducing its size. Position the top circle toward the top of the first as shown.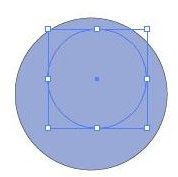 6. Set the fill of the top circle to a darker color. We'll use C = 84, M = 69, Y = 0, K=0. Leave the stroke disabled.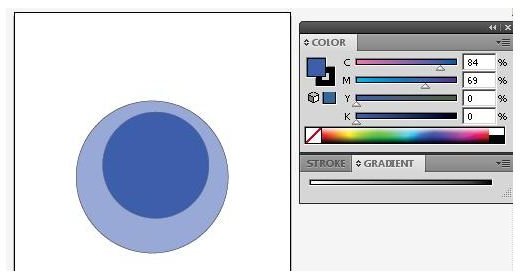 7. Grab the "Blend" tool from the Adobe Illustrator tool box (Or press ).

8. With the blend tool, click the lowest point of the first (largest) circle and then click the lowest point of the second (Smallest). Double click the "Blend" tool in the tool box to get the "Blend Options" dialog window. Select "Specified Steps" for "Spacing," "Align to Path" for "Orientation" and "30" for the number of steps. Click "Select" on the menu bar and then "Deselect" (Or simultaneously press ).
9. Grab the pen tool from the tool box and use it to draw two small accents to signify light reflecting off of the bubble.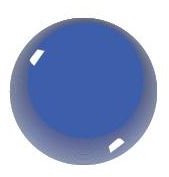 10. Using the selection tool, select all the objects in the bubble, right click and select "Group" to assemble the artwork. Now you can select it and paste it into your water.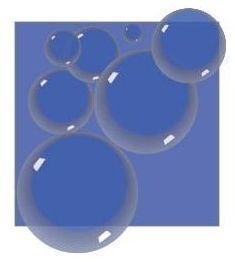 11. On the menu bar, click "Window" and then "Transparency." Choose from several presets, change the opacity, clip, or invert mask as desired to finish your illustration.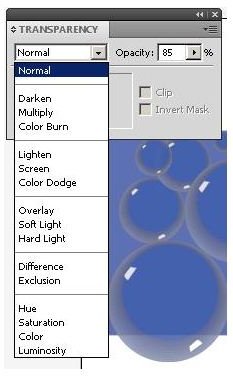 You now know how to make water bubbles in Adobe Illustrator CS4. Spend some time to learn how to build on this foundation to create fantastic artwork that includes bubbles.