Tips on How to Import Fonts in Adobe Photoshop CS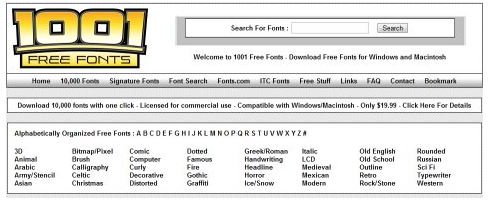 Overview
As the leading image editing software, Adobe Photoshop is widely used in different media disciplines like the World Wide Web and print. With several tools and configurations, there are limitless ways for graphic artists, visual communicators and print designers to use Adobe Photoshop in producing high quality images both for the web and for print. This makes Adobe Photoshop an invaluable tool in desktop publishing.
Word processors were initially the default tool for desktop publishers, but with more extensive control over typographical components and better handling of full color output, Adobe Photoshop is fast becoming the tool of choice for desktop publishing professionals.
If you are a desktop publishing professional, having Adobe Photoshop at your disposal is simply not enough. You need to research new and exciting photos and images, as well as stay on top of fresh design ideas and fonts. This is why it is imperative that you regularly download and install new fonts in your computer. The more fonts you have, the more design possibilities become available to you. Let us give you some tips on how to import fonts in Adobe Photoshop CS.
Free Fonts Download Sites
First, you need to know some reliable sources for downloading fonts. Here are a couple of good ones:
1001freefonts.com - This is a collection of thousands of free fonts that are compatible for both Windows and Mac platforms. You can preview the fonts before downloading. To download the free fonts, you just have to click the appropriate button for your operating system and the download will start.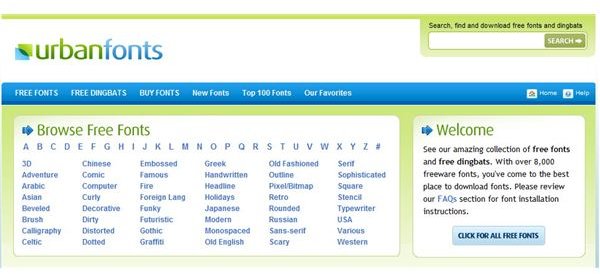 Urbanfonts.com - This web site has a collection of thousands of free fonts and dingbats. Like 1001freefonts.com, this site also offers fonts compatible for both Windows and Mac platforms. You can use the tag cloud on the right side of the page to see the most popular searches on the site. This will make it easier for you to track what kinds of fonts are currently popular.
How to Download Fonts
For both sites, click on the buttons appropriate for your operating system. This will open up a Save As window. Choose the folder where you want to save the free font. If the font is zipped, unzip or extract it in the same directory. Let us say you saved it on your Desktop. You should now see the font on your desktop.
Go to the Control Panel which can be found in your Start Menu.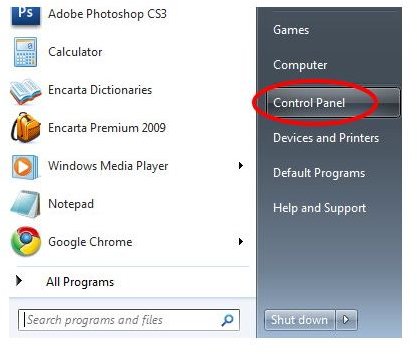 Then go to your Fonts folder. Select the font files on your Desktop and drag them to the Fonts folder to install. You can also copy and paste them from the Desktop to your Fonts folder.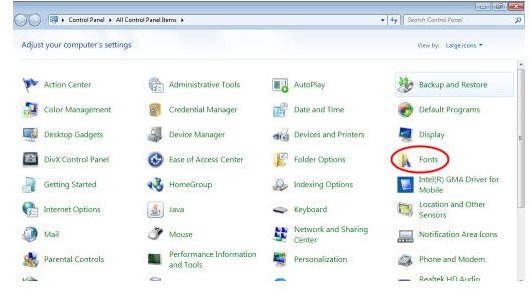 Once you have installed the fonts in your Fonts folder, you can now use them in your desktop applications including Adobe Photoshop.
Fonts in Adobe Photoshop
Adobe Photoshop uses the fonts that are installed on your system. This means that whatever fonts you already have in your Fonts folder, you can already use them in Adobe Photoshop. In the older versions of the software, you have to restart it to include your new fonts. In the newer CS versions, you can install fonts in your Fonts system folder and use them in Adobe Photoshop without restarting the application.
This is the easiest way to import fonts for use in Adobe Photoshop CS.