Calendar Templates - Free Weekly, Monthly, and Other Templates for Creating Your Own Custom Calendar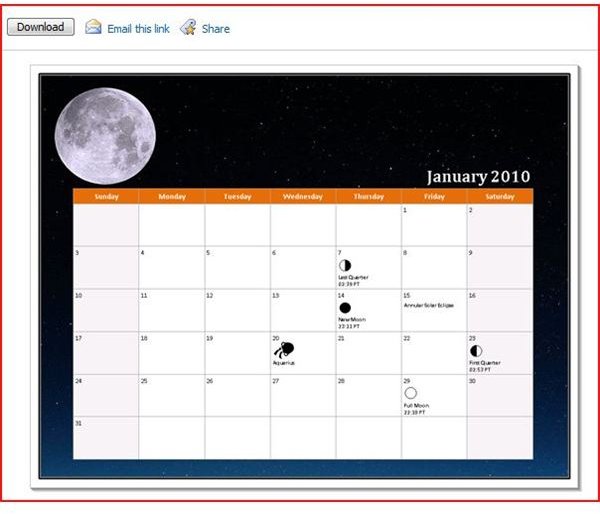 Tempus Fugit - Make the Calendar That you Want to Look At
A calendar template is an incredibly useful tool that will easily allow you to create and design a calendar that you will find visually appealing all year long. Also, a template affords you the opportunity to have the days of your choosing highlighted and labeled accordingly.
Gone are the days of being at the mercy of the free calendars given out by businesses using them as a means of advertising. A year is a long time, no need to have to stare at an image that doesn't particularly interest you when you need to use the calendar as a reference for any reason. In that case, you don't get to choose the photos or images that please and motivate you all the days of the year, nor do you have anything other than standard holidays marked.
With templates for calendars, you can mark all your family member's birthdays or important days in your small business' operations, for example. You can choose your favorite photos that you have stored on your computer and upload them onto the template. What's more, there are plenty of places to find templates, and plenty of DTP software to work with them in. But even better, we already found the best resources for you, and we are happy to serve them to you on a silver platter, complete with step-by-step instructions. So grab a template and use any of the following methods to make a special calendar that means something special to you, your business, organization or family. Spending a little time on this DTP project will create a calendar that will delight and inform all the days of the year.
Make it with Microsoft (Word, Publisher, or Excel)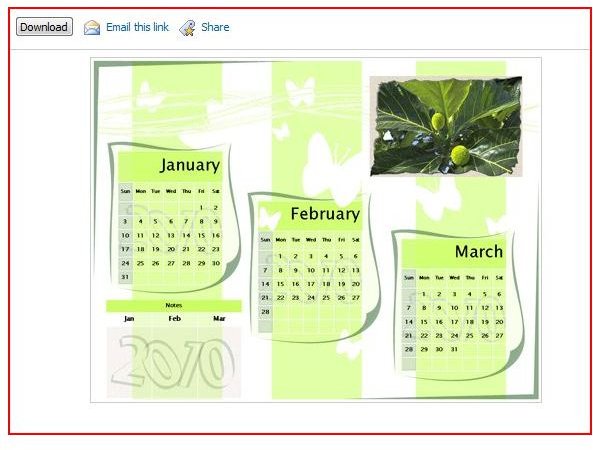 Let's begin with a very simple method using templates to customize with a very popular software application that many folks already have on their personal computers. Creating a Calendar in Microsoft Word, by Tricia Goss shows you exactly how to create a calendar that suits your tastes using the applications Calendar Wizard which gives you access to many templates. The helpful hints and shortcuts Tricia offers will have a calendar suiting your preferences available for any wall you choose in no time. She has a bunch of helpful screenshots showing you what the finished design can look like.
A lot of folks find Microsoft Publisher to be a worthy program to tackle their desktop publishing projects with a highly polished flare. If you're a fan of working with this other offering from Microsoft, perhaps this would be your best solution. Michele McDonough will show you how to access a multitude of Publisher templates for calendar-making and then walk you through the process of personalizing one. Creating a calendar with a Publisher template makes the entire design phase a breeze by describing each step, screen by screen.
Microsoft Excel can be a great way of organizing all facets of your life or business by utilizing helpful spreadsheets that allow you to keep track of all sorts of variables which can be calculated seven ways from Sunday. So of course you can use this program to make a calendar too, and there are Excel calendar templates available for use in this software that is so popular with people who enjoy putting everything in a little box.
Free Online Resources
Next up on the list to make yourself one of these DTP time-tracking devices would be the treasure trove of places on the Web that offer free-printable templates that you may use any day of the year. Finding free solutions for making all sorts of material a small or home-based business might need such as flyers, brochures, or even something as mundane as an invoice is what this Bright Hub channel is all about. Just type what you need into our search function and you're bound to find an article to assist you with the task. But in our timely task here, refer to free printable calendar templates to find what you're looking for. The best sites on the web for this project are all linked at your fingertips to make it easy for you.
Google Docs Makes it Easy Too
If Google Docs are something you're comfortable and familiar with, then you can certainly complete this project by using one of their templates too. But in this case, we're talking about a calendar that you don't print, but it exists in the virtual world and can be made available to however many people you want to access it using the internet. Catered specifically for school years, this calendar template for Google Docs is accompanied by simple instructions to make it your own.
HP Creations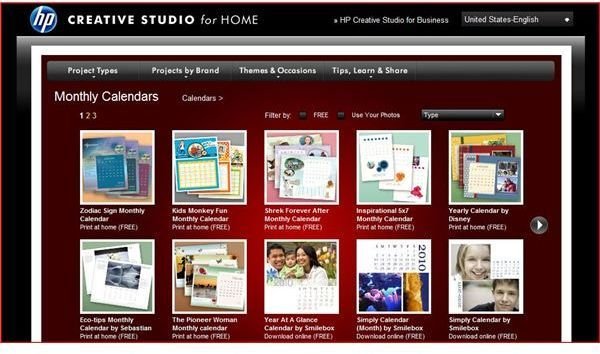 One other really nice option would be to use the template resources that you will find at the HP Creative Design Studio. This online resource has sharp-looking templates that offer a highly polished finished project that you may be rather pleased with after a little tweaking. This quick and painless HP tutorial for this task takes you through it in a timely fashion. That wraps up this resource roundup that gave you all the best sources and instructions for making calendars using templates suited for this purpose. So choose a method and make a calendar that reflects your personal style because no matter whom you are or what you do, your days here are numbered, my friends.