How to Make a Family Calendar: Quick and Easy Methods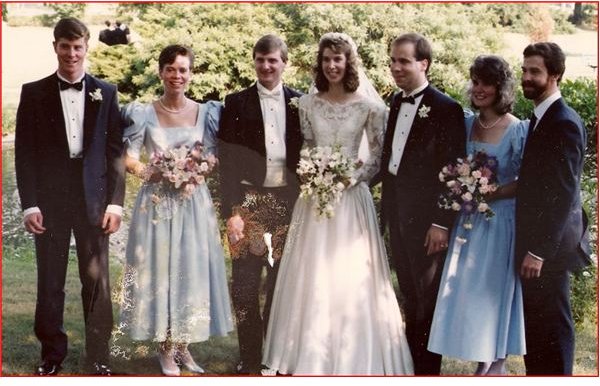 Mark the Occasion with your Family's Style
This article teaches you how to make a family calendar. First, you'll need to gather together the personal material discussed below and then we'll outline the various methods and software that are available to assist you, start to finish. Whether you want to buy calendar software designed for this purpose, or make use of programs that you already have on your computer, we've got you covered. First, we'll cover the simple steps to get you prepped for the project regardless of the method you choose. Personalized calendars are a nice way to reflect on the good-times your immediate family has had together, or a great gift to give to your parents and grandparents too. Don't forget to customize the birthdays and other family-specific days for each of the month.
The Personalized Touch
So the first step will be to sift through all the family photos and choose your top 12. If you're planning on using more than one for each month for a collage-like look, then of course you'll need more photos. Using digital photos that are already on your computer is the easiest route, but if you want to reach back in time for the hideous outfits family members donned in the seventies or eighties, you've got some scanning to do then.
Most printers have this capability in color these days, but if you don't have a scanner, you'll have to stick to digital, modern photos or borrow a friend's scanner and then email your old, scanned photos to yourself. Then open and save them on your own computer. By the same token, you could also scan any family-related documentation such as wedding invitations, kid's artwork, or anything related to a special occasion.
Choose Your Method
Bright Hub has a veritable barrel full of tutorials on all the best software and online methods for you to create a calendar already in our article base. Therefore, all you have to do is peruse this list of articles linked below, and choose the manner that sounds best to you. I'll start with the easiest and then move onto more specialized DTP software in which you can get more creative with by doctoring photos and other, more customizable options. But be aware that in most cases, we're talking about drag and click operations that make it really easy to customize a calendar for you.
Microsoft Word. Creating a Calendar in Microsoft Word is an excellent step-by-step guide. This is a super-quick way to generate a calendar using either the calendar wizard or any of the myriad of template offering in Microsoft Office Online. The author gives detailed instructions for both methods.
Microsoft Publisher. Microsoft Publisher – Creating a Calendar Template will teach you how to design a great calendar by uploading personal photos and marking the important and unique family dates for each month. Along with clear-cut instructions, you're given screenshots for each of the steps using Publisher.
Calendar Specific Software. Once you have uploaded applications designed for making calendars, the creation process is a breeze. Free Calendar Design Software will hook you up with a good general description of what you should look for in this type of software, followed by direct links to the best applications.
Linux. Creating Personalized Calendars in Linux Using Scrubs has the guidance and screenshots to take you through the process, start to finish, using this open source software.
Google Docs. For another great option, if this program is your cup of tea is detailed in Google Docs Projects: Creating a Keepsake Calendar. Great instructions on how to email your finished project to a family member that may be living far away, in order that they can print it out, are also given here.
Microsoft Excel. If you have a quirky family centered on spread-sheet style organization, perhaps you should read Creating Calendars in Microsoft Excel will provide you with your best method. This would also be a popular choice amongst families festooned with accountants or wee future accountants.
There you have a comprehensive list of ways to make your calendar a reality. Follow the recommended printing instructions once you're through designing and the only thing left after that is to display it prominently.
For more calendar creation options, be sure to take a look at Custom Calendar Templates and Resources for All Occasions.