Graduation Invitation Etiquette When Creating Your Own Invitations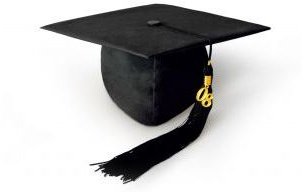 Overview
Making your own graduation announcements and invitations is a wonderful way to create custom cards and stick to your budget. You might be unclear, though, regarding the difference between graduation announcements and invitations. You want to be sure to word both types of cards properly, to mail them at the appropriate time and to send them to the right people. Learning proper graduation invitation etiquette will answer all of your questions.
Graduation Announcement and Invitation Wording
The key to understanding graduation invitation etiquette is to be able to discern the difference between graduation announcements and graduation invitations. A graduation announcement is a way to share your happy news. On the other hand, an invitation is a request for the recipients to attend the ceremony, party or both.
Knowing the difference between a graduation announcement and an invitation will help you choose the proper wording for each.
When creating graduation announcements, you may wish to begin with the names of the graduate's parents announcing with pride the child's graduation along with the name of the school and the graduation date. For example:
Grant and Lila Carter are proud to announce the graduation of their son, Jeremiah Alexander Carter, from Fairview High School on Saturday, the twenty-ninth of May, Two thousand and ten.
You can also send an announcement after the fact. If you choose to do so, simply vary the wording slightly to reflect that the graduation has passed. For example:
Mr. and Mrs. Conrad Plunkett proudly announce that their daughter, Emilie May Plunkett, graduated from North Canyon High School on May 28, 2010. She will continue her education at South Mountain College.
Graduation invitation etiquette is that you should include complete details along with a clear invitation for the recipient to attend the commencement and/or the graduation party. For example:
The Senior Class of Hartford High School announces the Commencement Exercises Saturday, May twenty-ninth Two thousand and ten at six-thirty o'clock in the evening in the Hartford High Auditorium.
Include a name card or print the graduate's name inside of the invitation. Print "You are Invited" or a similar sentiment on the front of the invitation.
Sending Graduation Announcements and Invitations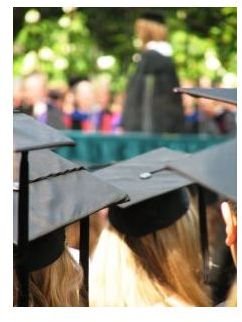 Proper graduation invitation etiquette dictates that you only send invitations to recipients whom you wish to physically attend the graduation ceremony and/or reception party. Graduation announcements should be sent to friends and family members who will be pleased to learn about the graduate's success.
Graduation announcements may be mailed out as far as two weeks in advance and as late as two weeks following the graduation. Adding "No gifts, please" to the bottom of graduation announcements is a polite addition, as many recipients feel obligated to send a check or other present when they receive such an announcement. Graduation invitations should be mailed at least two weeks in prior to the ceremony date.
Enclosing invitations and announcements in both an inner and outer envelope displays good graduation invitation etiquette. Handwrite an informal address on the inner envelope, such as Bob and Sue or Grandmom and Poppa. Address the outer envelope formally using proper salutations and foregoing abbreviations for street names and states.
Graduation invitation etiquette does not stop once the announcement or invitation has been mailed. Sending gracious, handwritten thank you notes promptly to anyone who sends a card or gift is a must.
Photo Credits
Graduation Cap: sxc.hu/Justas Cekas