Christian Spiritual Thank Your Cards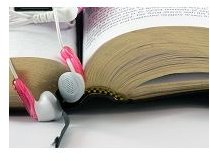 Spiritual 'Thank You' cards for Christians are a great opportunity to share your faith with others, while expressing your appreciation. When done right, you can share your love for the recipient and for God, which may inspire or encourage them to learn more about the Christian faith. It's also encouraging and touching to other Christians to receive a biblically based Thank You card. If you're wondering what to include in yours, consider these Bible verses and tips:
Old Testament Bible Verses
Throughout the entire Bible, there are commandments to show thanks to God and to others. There are also biblical examples of thanking people and blessing them. Some appear in the Old Testament that would make wonderful addition to your spiritual Thank You cards. Some examples found in the Old Testament include:
"Ye are blessed of the Lord which made heaven and earth." (Psalm 115:15)
"And now the Lord shew kindness and truth unto you: and I also will requite you this kindness, because ye have done this thing." (2 Samuel 2:6)
"The Lord bless thee, and keep thee: The Lord make his face shine upon thee, and be gracious unto thee." (Numbers 6:24)
It's important to include the Bible reference, just in case the person receiving the card wants to read the entire chapter that includes the verse.
New Testament Bible Verses
The apostles often gave thanks and showed their appreciation to those who helped to further the Gospel or helped them when they were persecuted for their faith. As a result, there are Bible verses on gratitude in the New Testament that you can use on a spiritual Thank You card. There's a great example in the book of Philippians: "I thank my God upon every remembrance of you, Always in every prayer of mine for you all making request with joy." (Philippians 1:3 KJV)
That thought would touch most people if you included it in a Thank You card. A few other verses that you might like to include are:
"For what thanks can we render to God again for you, for all the joy wherewith we joy for your sakes before our God." (1 Thessalonians 3:9)
"[I] Cease not to give thanks for you, making mention of you in my prayers." (Ephesians 1:16)
"We give thanks to God always for you all, making mention of you in our prayers." (1 Thessalonians 3:9)
When you choose a Bible verse, choose ones that are short in length like the examples above, so that it looks visually appealing.
Closings for Your Thank You Cards
You follow up the Bible verse you choose with a "closing" and a signature. You might consider adding a short note, with a reference to the gift or help that you received from the person. Some closings found in many spiritual Thank You cards that you can use are:
May God Bless You
In Christ
Your Sister in Christ
Your Brother in Christ
Blessings to You and Yours
May God Cause His Face to Shine Upon Thee
God Speed
Which of these you choose will depend on the recipient. For example, you would close with "Your Sister in Christ", if you were thanking a fellow Christian. You could just close with "Thanks", but that's not as meaningful.
Keep in mind the personalities of the individuals you want to send your spiritual Thank You cards to. Match the Bible verses and closing for each person.