Looking for Save the Date Cards with Magnetic Backs?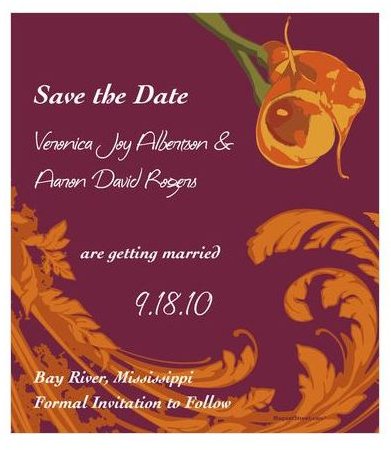 What Are Save the Date Cards?
When couples get engaged, many select the wedding date and want to let family and friends know about their upcoming nuptials even if the wedding is a year or more away. One way couples can do this is by sending save the date cards.
The most common save the date cards are like a post card that lists the names of the couples along with the wedding date with the wording "save the date." While the simplest form of save the date cards are effective, they often get lost or thrown away. Now, couples can choose a save the date card with magnetic backing that includes the same information, but because it's a magnet, friends and family members can stick the magnet right on their refrigerator.
Not only do these magnetic save the date cards have a practical purpose (they're magnets), they also remind your guests not to make other plans the date of your special event. Although save the date magnets card are mostly utilized for weddings, they can also be used for graduation and birthday surprise parties as well as other events.
Finding Save the Date Magnets
Beyond a regular printer or stationery store, there are many places online that offer save the date magnet cards. Most are priced reasonably and expect to pay anywhere between $1 and $2 per hundred for standard magnet cards. Each of the websites listed below also offer handy mailing envelopes with your pre-printed mailing address.
Tips On Purchasing Save the Date Magnet Cards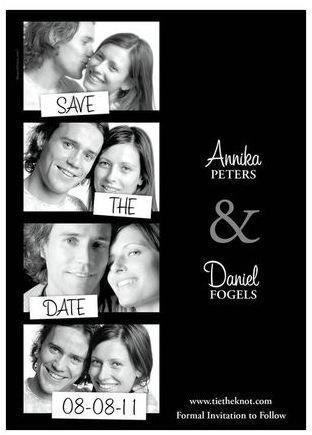 When choosing a save the date card with magnetic backing, you should follow these tips, especially if you order online:
Proofs – Make sure the company will email you a color copy of your proof before they are printed. This way you're sure what you ordered is what you'll get. Most save the date magnet cards are not returnable once approved because they are uniquely customized.
Damage Policy – Ask each company about their damage policy in case your shipment arrives damaged. A good company will have a return policy in the case of damaged materials.
Secure Servers - Because you are ordering online, when it's time to enter your credit card information, make sure you utilize a site that has a secure server. You can tell if it's a secure server if HTTPS appears in the URL.
Original Photos – If you want to customize your save the date cards with an original photo, ask if the photo can be returned. It's best to utilize websites that allow you to upload a photo rather than send an original.
Privacy Policies – Read the company's privacy policy especially if you don't want your name or email passed or sold to other companies. Often a company will sell email addresses and you could be inundated with emails you don't want.
When it's time for your wedding, graduation or surprise birthday party, try sending a save the date card with magnetic backing to ensure your guests not only remember the date, but will always have a handy magnet to secure notes and to-do-lists.