Amazing Photoshop Page Layout Web Designs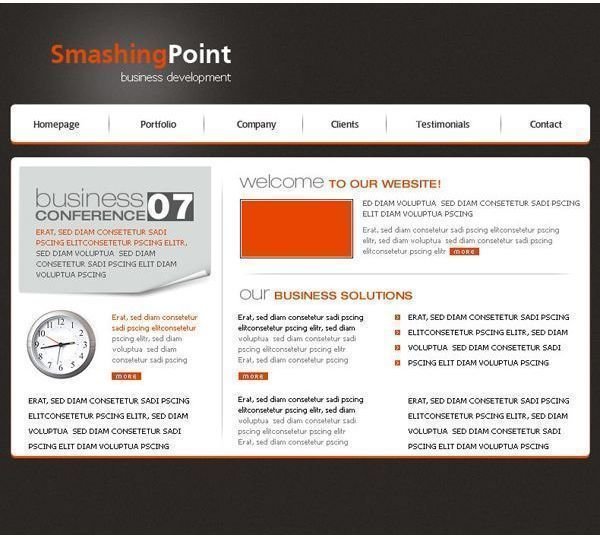 Many graphic designer and visual artists alike begin the process of designing mockups or samples for some amazing Photoshop page layout design concepts. As a design artist you will soon see that Photoshop is the key tool to becoming a successful web designer, whether you are only designing a logo, a web layout or the actual website itself.
Once you have a unique page layout in mind, remember this will have to make a good first impression. The whole idea is for the visitor to keep you in mind, when they have the need for you or your client's goods and services. There are certain ingredients that ensure that your website is visually appealing.
Crystal Clear Navigation
1. Make sure your website is clear and easy to navigate. People are simple, and it's important to send a crystal clear simple message, without overcrowding or overwhelming them with too much information or too many links.
Add Some Color
2. The colors for the website should be light and dark. Often the contrasting of colors is exciting for the viewer. If you give them something exciting to view, as well as enticing information they are bound to stay on your site.
Animation and Handdrawn Design
3. An animation or preloader is a great way to open a website, especially if it's art focused. For example, your visitors have to be looking for animations or web comics in order to enjoy this design. Another exciting artistic layout is hand drawn or illustrated artwork. The visitor is coming to your site for a specific purpose, to view artwork, which is why this design works.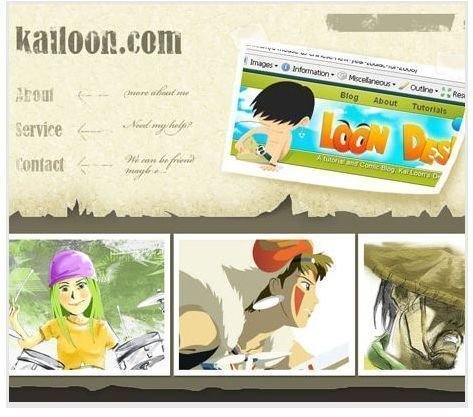 Real Estate Design
4. If you choose to do a real estate or homeowner site, you want to showcase the best homes on your front or home page. This is of utmost importance in for this market. The visitor's main objective is to see great looking homes and information on the property, in an amazing web presentation. Most sites like this are created with Macromedia Flash and Photoshop.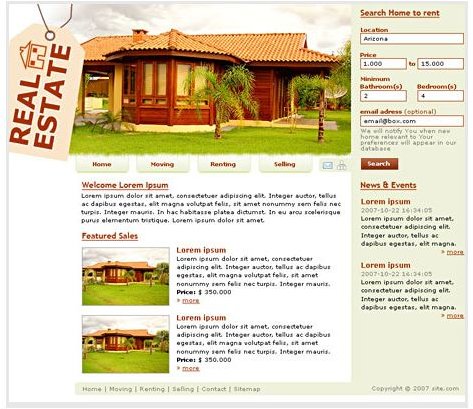 Choosing the Right Typography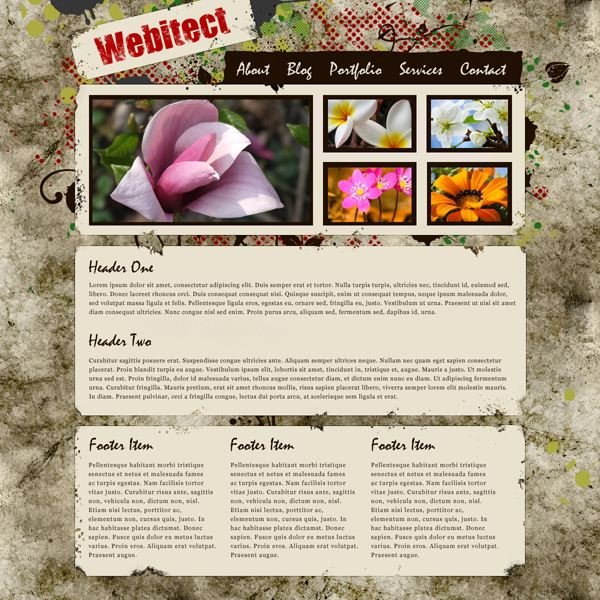 5. It's important to have great typography in mind when designing your web page layout. The typography must be light text with a solid dark background. The type must match the desired mood the website is going for. If you are a limousine company you may want to use the Park Avenue font versus Arial or Times New Roman. If your site caters to children, Comic Sans may be an option to make the site flow well.
As you can see there is a vast array of choices to create these amazing designs with Photoshop, as your dominant tool. Focus on what the form and function of your website is, and utilize the power of Photoshop tools to bring your design concept to life.
Sources Cited: