Photoshop Lesson Plan: A Guide for Teaching Basic Photoshop Tools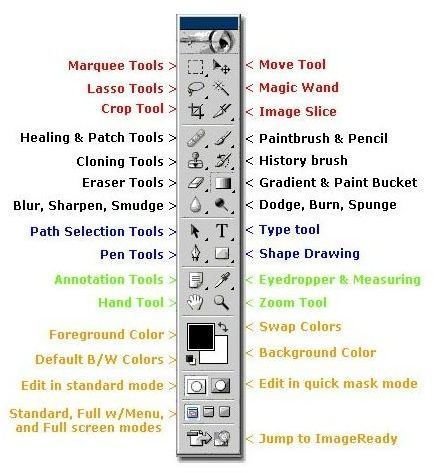 Teaching Photoshop
As an graphic design or visual arts educator, creating a Photoshop lesson plan must be carefully done so that the students clearly understand your objective for each assignment. Think about the overall focus that you would like the students to achieve with Photoshop.
For example, the project could be a caricature you want the students to create with a photorealistic background. The Photoshop lesson plan for this objective must carefully outline how to draw the caricature, ink and paint it, and finally how to incorporate the proper background. This lesson plan must also keep in mind that the same lesson could be used to achieve a similar objective.
Objectives:
Students will learn the various drawing tools in Photoshop in the span of three months. The Photoshop tools will include the blur, magic wand, marquee, pencil, paint brush, paint bucket and rubber stamp tools.
Assignment #1:
The student's overall objective is to digitally draw a realistic portrait using each of the named tools. The original illustration will be hand drawn, then it will be scanned into the computer for post production in Photoshop. The digital painting will be created using Photoshop tools.
Assignment #2:
Students will learn how to take the portrait from assignment one and simplify it to create a cartoon or caricature look.
Assignment #3:
Students will learn to incorporate special effects into their original digital portraits. This will allow them to learn how to give their work a more abstract look.
Using Filters with Assignment #3 – Sometimes you will need to create an effect that needs to be done quickly. This is where the students will learn the various Photoshop filters. You can create many different effects ranging from changing a photograph or image to look like a painting to distorting the lighting in the photograph or image.
Assignment #4:
Students will now learn to use Photoshop's burn and dodge tool, as a photographer would do in in a darkroom. Once the burn and dodge tool is understood, other tools will be utilized to further distort the image, such as the blade, rubber stamp and the airbrush tools.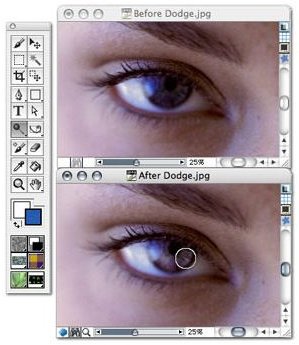 Assignment #5:
Use this assignment as a question and answer session for the students. This is where the students will bring the objectives of Assignments 1 through 4 together and discuss their development in a constructive critique session. These will be some of the questions that may arise in this session:
Which tools did they find themselves using the most to create their digital paintings?
How user friendly were these tools?
What would you do to improve the process you used to create your image with these tools?
This lesson plan can be used by educators at any level to familiarize their students with the core tools in Photoshop, which will begin the building blocks for bringing together traditional drawing skills with the digital world.