How Do I Design My Own Brochure?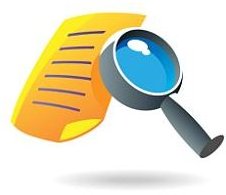 Some brochures are a single page, while the more popular version takes on the form of a booklet, or pamphlet. Depending on the type of brochure you plan to create, the elements needed can vary. Below are tips and elements that should be applied to all types of brochures. Following this advice will can ensure your brochure will capture attention and not be thrown into the nearest trash bin.
What Should I Do Before I Design My Own Brochure?
**
Choose Software. How often will I need to design my own brochure? Semi-Annually? Weekly? Only this once? There may be instances where a free desktop publishing program is a better choice than the paid programs, and vice versa.
Select the intended format. Would you like the brochure to take on the form of a booklet or pamphlet? Bi-fold or Tri-fold? Color or grayscale? It is not necessary to have the answer to all of these questions right away, but now would be the best time to begin thinking and brainstorming these ideas.
Now What?
Add all necessary elements. Elements vary according to the overall message of a brochure. Informational brochures are intended to do just as the name says, inform. The particular brochure may not need a testimonials section, but the components and tips below should be included in all brochures.
Contact Information. A brochure without contact information isn't completely useless, but it's close to it. Contact is the last and most important action required of the reader. Receiving contact is proof your brochure did its job well.
Headline. The majority of sales and promotional brochures scream for attention. For example, an employment brochure would read "Attention Job Seekers." This speaks directly to the intended audience and pulls the reader in.
Incorporate bullets. Bullets are used to highlight important information in a list. According to studies, we prefer to read listed items. Not only does it make reading the brochure easier, but there is also a greater chance the information will be retained.
Inform. This is the overall purpose of a brochure. 90% of the content contained within a brochure explains to the reader who you are, what you do, and why they should take the next step and initiate contact.
Testimonials. Potential customers view testimonials as solid proof of your services, and for those on the fence, hearing these positive experiences of others may just what they need to hear to take the next step. The testimonials should be as detailed as possible when explaining your services, organization, etc.
Many organizations, small companies, and other associations are beginning to skip the graphic design professionals and take DTP needs into their own hands. Designing your own brochure isn't difficult if you have the perfect program, an intended format and other important elements to make your brochure a success.