Creating a Time Line for a Graphic Design Project: Getting Your Work Done on Time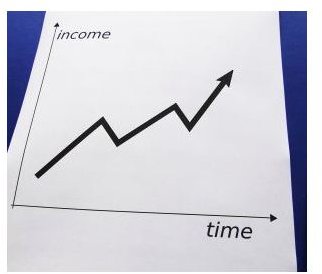 Importance of Time Lines
In the graphic design world, deadlines are of the essence. One must be able to turn around a project in a specific time window and have a backup plan if they cannot deliver. When being commissioned to take on a design project, you must be able to manage your own time well.
The time line is simply the overall time it will take to complete a project. Usually a time line is done on a month to month basis. What factors should be considered when you are creating a time line for a graphic design project? If you are working with other people, you definitely must be familiar with their work ethic. How long does it take them to turn around a small logo project? If the answer is fairly quickly on a consistent basis, you want to include these people in your plans.
Any time other parties are involved, in either the research or the production process, their schedules and emergencies have to be considered. You want to always leave room for the unexpected and cushion your time line with more time than the actual project may need. Let's explore creating the time line of your graphic design project.
The following is an outline for a web design project. The web site's purpose is to function like a shopping mall. This template can be used as a skeleton time line for any graphic design project.
Gathering Design Elements
Month 1:
Carefully research the topic of web design projects.
Go online and in person to research shopping malls and retail stores.
For the physical locations, observe the layout of the mall as you walk through it.
Take notes on the mall design with the online shopping malls, and also observe how its overall form is in comparison to the physical shopping mall.
Month 2:
Develop 5 preliminary rough sketches of shopping mall design possibilities.
For each sketch conceptualize how it would fit within a website context.
Take notes as you go along.
Read the notes to the client.
Determine what they would like for the finished product.
Month 3:
Present a PowerPoint presentation of proposed web site mockups to client.
Month 4:
Use feedback to update mockup sketches and to revise notes.
Month 5:
Research different styles of shopping malls and take further notes.
Refine thumbnail concepts.
Ask colleagues for feedback.
Take notes on feedback.
Focused Writing and Administration
Month 6:
After gathering feedback for revised thumbnails, begin to implement ideas with graphic software.
Use graphic software to design from the approved thumbnail sketches.
Design all links, interactive components and get feedback from the client in the process.
Month 7:
Gather feedback from the client.
Do the final revisions on the entire web site.
Both the client and yourself need to go page by page and flesh out the entire form and functionality of the rough web site.
Month 8: Final Edit and Submission
Review final web site with client and add final tweaks.
Prepare the hosting and domain name submission.
Ask the web client to prepare the marketing material for the web site launch.
Review, carefully edit, and finalize web site for hosting.
Get feedback from graphic design industry colleagues.
Upload web site to server for propagation.
Doing a detailed time line of your graphic design project will allow you to clearly see where you are and focus on where you are going with each proposed project. It's a great organizational tool to keep you constantly on track with your graphic design project goals.