How to Get a Graphic Design Project - Get Your Foot in the Door and Stay There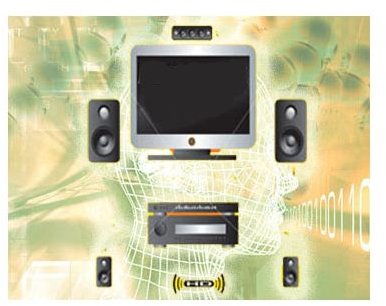 Getting Graphic Design Projects
When it comes to trying to getting a graphic design project, you want to make the best impression possible. It's important to stay on top of your delivery, whether it is for the purpose of being contracted by a corporate firm or for your own personal skill building. Your delivery starts with how your work is presented in your portfolio. The choices have to be carefully thought about, in terms of what items are chosen to go in your portfolio. The primary idea is to increase your chances to get the graphic design project.
How you deliver to get a graphic design project, of course, is contingent upon the type of project it is. Let's look at the multimedia genre, where you may be the candidate to put together a presentation on "How to do meditation postures." When you decide to put together the presentation with images, sound and animation, it will have a beginning, middle and end. The intro may open with a synopsis of the importance of meditation in our daily lives. The actual mediation postures, complete with animation, sound and narrative track will follow. This will bring home the focus of the presentation, and most of all give people clear visual imagery with little to no narration. The visual images should dominate the presentation, and allow the viewers to read between the lines.
Online Demo Reel with Video
If you are working to get a graphic design project online, you can prepare a online demo reel in the form of video, webinar, or website. A demo reel video can consist of all of your best video work, done in a montage fashion. If you to look at various demo reels online, then you will get an idea of tone and form. Once you have seen this, then it's time to implement your own spin. Webinars deliver your graphic design project to the masses in the form of an online conference. The webinar allows you to show your demo reel or even a Powerpoint slide show, live with people across the globe. The webinar hones all the personality of a live seminar or pitch meeting, except this time you can deliver in your house shoes!
Preparing Your Portfolio
If you are going more in the offline direction with your work, then it's recommended that you use a portfolio case or briefcase. If your potential client is an advertising company, you want to show all of the examples you have of designing in print. You can show work that you have done for yourself as practice. The important thing here is your skill, not the work that you necessarily did for large scale clients. The idea is to showcase that you are versatile. Have different styles that they can explore such as concept art, calligraphy, typography, storyboarding and also let them know the different genres you can handle: Package Design, Logos, Brochure and Business Card layout. Ensure the sections of your portfolio are closely related, so that it shows some level of focus, but also give yourself the range of skills within that focus.
Whichever route you choose to deliver your graphic design project, ensure that your skills are well polished to make the most out of the exhibition of your choice. The confidence in your work must also be considered, as you complete your portfolio. Once your confidence level is secured, the path to get the graphic design job becomes clear.