Graphic Design Ideas for Personal and Professional Projects : Coming up with the right idea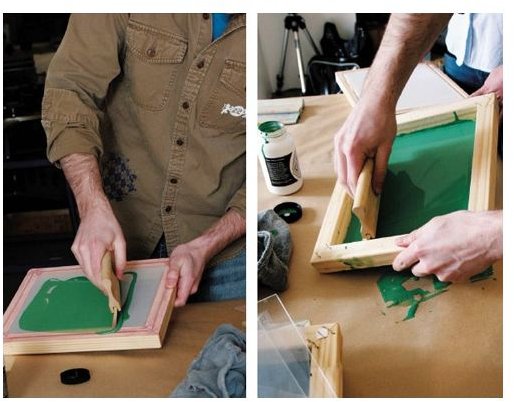 Overview
When you begin a graphic design project, you want to ask yourself a couple of questions. What is the purpose of the project? Why are you giving this presentation and whom are you trying to convince? There are many great graphic design ideas that are right under your nose. The primary focus is that you want to create samples of graphic design ideas for your portfolio that both display your skills as an artist as well as strengthen your skills in the design process.
Silk screening
Silk screening has become popular and thus sets the premise for a great graphic design idea. Artists use logos or illustrations and print them on cups, hats, t-shirts, mugs, you name it. This takes engaging visual images, which will allow viewers to store them in their memory. A good way to begin the silk screening process in a simple way is to start with t-shirt silk screening using your logo or illustration. Make sure the illustration is a simple outline for clarity. Print onto transfer paper from an ink jet printer; lay the transfer paper on a white t-shirt and iron on the design. This will give you an idea of how your design will look in this medium, which may spark other graphic design ideas.
Image Credit: Craftzine
Car Stickers
Sometimes we want to advertise our business. Why not try a car sticker, especially if you are the type that rides around, running errands for your business all day? You could create an image that displays your company logo. Make sure the design is engaging and uses more imagery than text. People tend to respond to images more quickly than lots of wording. If you would like to create more a personal sticker, try finding an image that brings out your personality. For example, a sticker that shows the sun setting, with a figure sitting in the grass may be an example of your inner peace or meditation.
Clip Art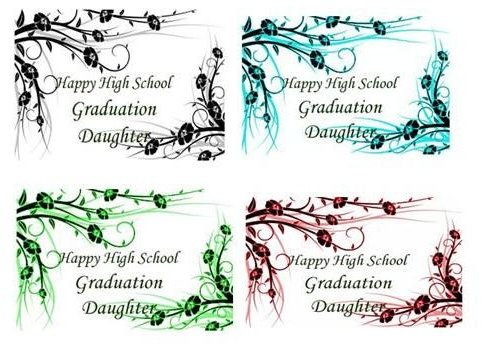 Social networking sites and forums have become fertile ground for clip art. There is a need for simple icons for personal pages in the social networking scene. They help "break the ice" and allow one to create a personal identity. Creating a library of clip art in different categories, such as Business, Family, Animals, Birthdays, and so on, is an excellent graphic design project niche. Avatars are another form of clip art. The only difference with avatars is that they are animated. Avatars generally are more appealing at a larger size, than normal clip art. Businesses often engage in this graphic design idea for their web design intro pages.
Image Credit: Akanbi Bright Hub
Greeting Cards
The great thing about greeting cards is they seek to establish a rapport and to display personality on both a business and professional level. If you are creating a greeting card for personal use, you could use an experience that is very important to you for the layout. Take this experience and capture it on the cover of the greeting card. Maybe it is your daughter's first birthday. If she is known to whine a lot, you could play with this idea and create a silhouette of her as a blues singer on stage. Humor is the most important element, especially with the greeting card context. In the business world, the greeting card may be used to establish a relationship, as well as serve as a follow up or thank you. Using the company staff and incorporating them into the logo is another graphic design idea.
It is important to create a graphic design project that speaks to you as an artist, and thus will communicate to the world. Start with small projects to tighten up your skills, timing, pacing. Work on your approach and methodology to a project. The choice in the type of medium you choose to create your work, the colors, layout, font style all reflect how much of an impact your design will have on the viewer, at the end of the day.