How to Make Paper Textures in Photoshop for Online Desktop Publishing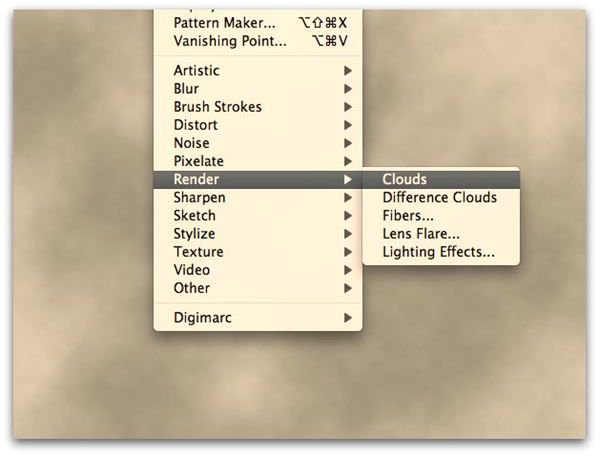 Try Making Your Own Paper Textures
More and more desktop publishing professionals and freelancers are taking their work from print to the web because online design is in higher demand. One way you can still ensure that your style is creative is by using Adobe's Photoshop to make your work online just as compelling as it is through hard copy printing.
In this Adobe Photoshop tutorial, we are going to go over how to create your own paper textures for online publishing. Whether your work needs include site design, e-cards, calendars, or digital business cards, using paper textures can be a way of personalizing graphics in a Web 2.0 design world.
Working on Layer One
The first step is to scan various blank sheets of textured hard copy paper and upload them to your machine. The choice of texture is completely up to you and your design needs. If you do not have textured paper that you are looking to scan, there are always free texture sites such as BittBox and Naldz Graphics to get you started on selecting some free textured paper images.
Once you have your textured paper selected, open up Adobe Photoshop and create a new document. The new document file size should be 1200px in width by 900px in height. Depending on your color scheme, choose a fill color for the background layer. For this example, we are going to fill that background layer with a light shade of beige.
Working on Layer Two
Next, you will need to create a new layer on top of the background layer you already have. Fill the new layer foreground color with variations of the shade you chose as the fill for the background layer. Once you have choose your color shades, click on Filter then select Render and chose the Clouds option. (Filter> Render> Clouds)
Once the lightly shaded clouds effect is in place on the top layer, go back up to Filter and select Artistic and then choose PaletteKnife . (Filter>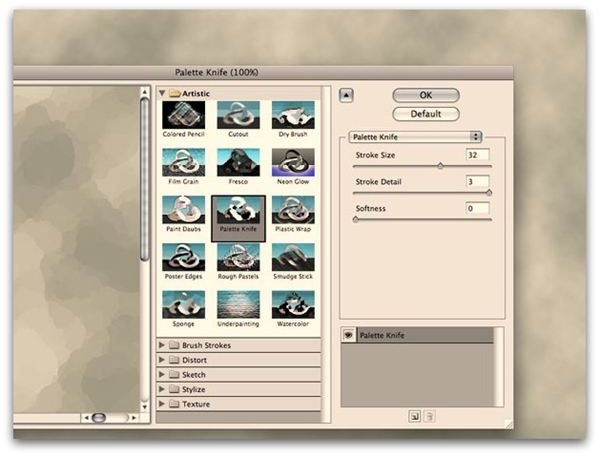 Artistic> Palette Knife). Once Palette Knife is selected, set the Stroke Size to 32 and the Stroke Detail to 3; leave the Softness at 0 because the Clouds effect has already taken care of that.
Working on Layer Three
Next, you will need to create another new layer that will be on top of the one you just worked on. Choose color shades that are in the same palette family but make them darker in this foreground and background than you did with the previous layer. Use Filter> Render> Clouds to get the same effect as before.
You will then need to repeat the Palette Knife Artistic effect that you did on the previous layer as well which is Filter> Artistic> Palette Knife. Wrap up this new layer by setting it 60% Overlay to blend with the previous layer.
Bringing It All Together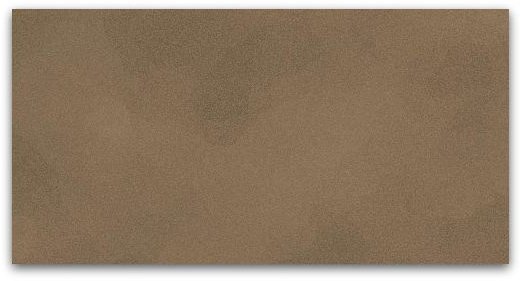 Once you are done with that last layer, blend all layers together on top of the paper graphic that you selected (scanned or digital) or keep the image as is and you will have created your own digital paper texture.
Of course, there is no need to stay with the same guidelines as above. You can play with the filters on each layer as well as color schemes to come up with several variations of paper textures.
To get a better view of the images, click on them and a new graphic window will open. Also, feel free to save the final texture to your own hard drive.
You can learn more about working with textures in Adobe Photoshop through How to Create Textures in Adobe Photoshop and even find out where you can get free workable textures for this application with Best Places to Find Free Adobe Photshop Textures.