Desktop Publishing Projects for Halloween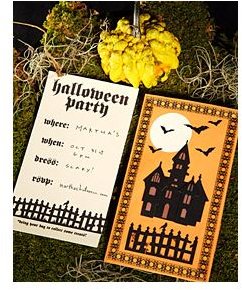 Free DTP Halloween Printables
Halloween is one of those holidays that seems to bring out the creativeness in just about everyone. This year you can take those holiday ideas and use your desktop publishing skills to create fun and spooky DTP projects sure to please. Here we are going to take a look at some sites that offer free Halloween printables that you can use with a variety of DTP projects, and the best part is that every resource listed is free.
Online family site Kaboose has collected a series of free printables for the Halloween holiday. Under the Halloween Printables page on their site, you will find items such as word searches and party invitations. The free printables offered are broken down by traditional spooky Halloween characters: vampire, ghost, zombie and witch. They also have printables for a haunted house, a haunted piano, and a headless horseman. You can view their entire free collection at: Kaboose Halloween.
The Disney Family Fun site also offers a free collection of Halloween printables for use. One of the DTP projects offered is called Sinister Signs where you can create signs for doors, the front yard, and anywhere else you want to place a creepy greeting. Among the other Halloween projects and printables they offer are trick-or-treat bag designs, gourd and pumpkin designs, and calendar designs (both count down and monthly). You can view the entire collection of free DTP designs and projects at: Family Fun Halloween Fright Site.
Martha Stewart online begins its Halloween offerings during the end of August each year. Each year showcases the older project designs while offering new and free projects for the holiday season. Some of the projects featured include paper shadows, bat garlands, paper ornaments, shocking silhouettes, and paper curtain designs. You can also choose from a range of party invitation designs with skeletons or pumpkins and even one in which you can create luminary invitations. To see the full selection of free DTP projects for the holiday, visit Martha Stewart Living Halloween.
*image provided and © 2009 Martha Stewart Living Omnimedia, Inc.