Desktop Publishing Training: An Overview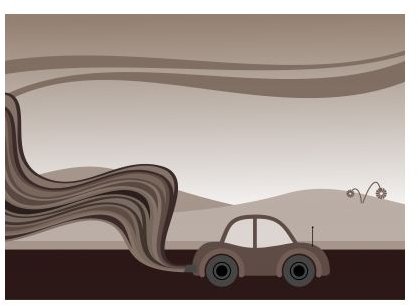 Desktop publishing lets you combine your creative side with your computer and software skills, giving way to not only a great hobby, but that of a career. With the growth of the Internet and that of technology, desktop publishing has grown; many companies look for artists and designers that can help them with their business image or design.
Online training and On-the-job training
Free online tutorials and classes offers you with flexible training schedule and you can learn DTP at your own pace. On-the-job
training is preferred by many employers over formal certification. Mostly the video tutorials and the training materials are there to guide you but in some cases, the online tutors are available round-the-clock to provide you with much-needed help. There is no particular eligibility criterion to becoming a desktop publisher. However, most of the employers prefer candidates or applicants who have acquired a formal certification. The format certification can even take a year or more but they can provide some of the best job opportunities in the industry.
Unlike the other jobs, trainings are mostly in the form of on-job training and non-degree courses. On-job Desktop Publishing trainings are gaining huge popularity in the recent times. The professionals are trained during their working hours and then they are required to work on projects that enable them to use their skills. The on-job trainings also help an individual to grow and develop and serve as a stepping stone to applying for higher designation within the same organization. It may seem that these on-job training are quite simpler but if they are not supplemented well by various other training programs, it becomes quite difficult for the individual to put his next foot forward.
Desktop Publishing certification and Desktop Publishing programs on offer
After achieving a Desktop Publishing Certification, you can claim to the world that you have the necessary skills of a good designer and also knowledge of specific software. Being an Adobe certified expert can also land you in getting better paid jobs, and also enhance your knowledge level thereby letting you work faster and with greater efficiency in the arena of design and software usage.
There are several degree and certificate programs that you can go for if you wish to pursue a career in Desktop Publishing. Some of the most prominent and widely followed ones are Graphic Design Certificate, Graphic Design Advanced Certificate, Graphic Design Master Certificate, Digital Arts Certificate, Digital Arts Advanced Certificate, Digital Arts Master Certificate, and many more.
Getting to know your Desktop Publishing software
The Desktop Publishing training sessions train you on the essentials of Desktop Publishing Software. These sessions mainly focus on lessons wherein you get to learn how to find different templates that come with your software. After completing the lesson, you may as well will be able to save your work as a template. It often happens that we overlook most of the time-saving features that are offered by these softwares. The training sessions cover these parts as well.
Getting the best Desktop Publishing will require constant endeavor from your end. Besides attending formal degree programs, you may as well choose to attend various conferences, workshops, and seminars. These events will help you brush up your existing skills and also update you on the latest Desktop Publishing trends that are being practiced in the industry. For those that have never gone for formal degrees, the workshops just takes them a step forward in enhancing their self-taught skills. Before appearing for a job interview, it is also essential to be knowledgeable about Desktop Publishing job titles and descriptions. Often the employer expects a desktop publisher to do the work of a graphic designer. Overall, what skills and experience you have make the best use of it.
References
Desktop Publishing Training via Computer Prep, https://www.cert-press.com/Subjects/Desktop_Publishing/index.php
FMC Training, Desktop Publishing, https://www.fmctraining.com/fmc.asp?z=DESKTOP+PUBLISHING
Image credit: Free Digital Photos/Paul