Make a Logo for Free Using Picnik

Picnik: Make a Free Logo
Picnik is a Seattle, WA based software company who specializes in image editing. They have created an online image editor that offers free services as well as upgraded paid services. Here we are going to go over how to create a logo using the free services online that this software has to offer.
Once you have your template image uploaded to picnic, you will be taken to the editing section of the website. Here you will see various editing options in the menu bar such as Edit and Create. Because I am using the plain white template shown above, I'm going to go ahead and click on the Create option in the menu bar.
Once you are taken to the Create section of the site, look over the top menu bar to see what image options are available. I am going to click on Stickers options to get a graphic base for my logo. The stickers section is really just a variation of graphic images that you can choose from. Again, some images that are offered on the left hand side of the screen are for paid members so just scroll through them and choose an image for your card that is not tagged as premium. The image that I will go with for this logo design is the tree silhouette under the Loosy Design section.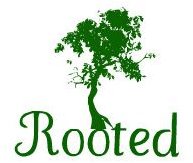 The next step to creating my logo through Picnik is to add my text. Click on the Text link in the top menu bar. On the left hand side of the screen type in your text and scroll through the font options available.
Once you have your text added in with your graphic, click on the Save & Share link in the top menu bar to your right. Create your file name, click on save and Picnik will save the image to your computer. You'll now have your own free logo to add onto any business or personal project that you choose.