Make Free Flyers from Templates: The Best Resource Guide for your Options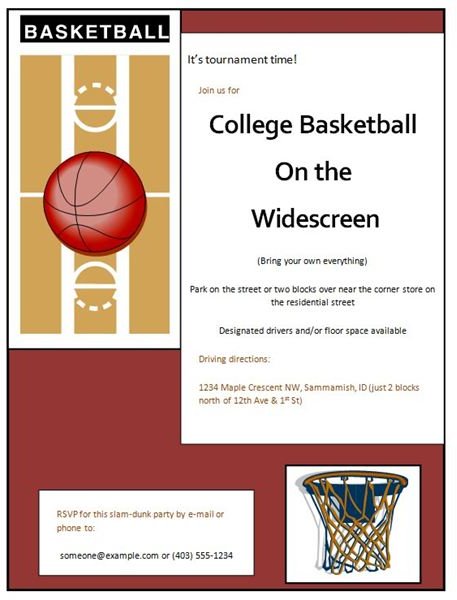 Many flyers are easily designed using free templates and using this quick process is an excellent manner to advertise the products, services, or offerings of your small business. With a template, the blue print is already done for you. The online design programs for each of the following resources, highlighted in an article you can immediately link to, have easy directions to upload text, logos, photos, and graphics.
You'll have a customized free printable flyer to your specifications ready for a direct mail campaign, or any other distribution you have in mind, with no strain on your bottom line. It's a free and easy way to promote your business or announce any kind of event. Just click on the article below which seems like the best option for you to make it happen.
Articles Describing How to Make Your Own Flyers Free
The Best Free Flyer Templates on the Web is going to link you to an article with some outstanding internet sources which enable you to use their free templates to customize a flyer. The template sources highlighted offer a wide range of categories specific to different businesses and types of events. The sites you're directed to here make it easy to work online with their built in design programs to upload your graphics, text, and pictures. The volume of traffic this article generates means this content has proved very useful for desktop publishers in creating this material. Even if they don't really know they're engaging in DTP while tweaking templates to advertise their businesses or they're just making free printable party flyers. Here, you'll also learn how and where to access printing companies like Vista Print to produce your final design for you.
Making Flyers from the Free Templates in HP Creative Studio. You might think of HP only in terms of hardware but the HP Creative Studio is actually a formidable ally for the small business owner looking to create a variety of DTP material with a lot of customizable options. This article brings you right to the HP free flyer design templates and then provides step by step instructions to make flyers using the wide array of free downloadable templates they have available. Of course there are premium options available also if you want more bells and whistles.
How to Create Flyers for Free with Microsoft Office Online Word Templates brings you directly to the many templates offered at Microsoft Office Online for both business and party purposes. Directions on how to download the template, customize the design, and then print it are laid out succinctly to make this one of the quickest options to make your own leaflet.
Create Free Flyers in a Flash with Microsoft PowerPoint lays out the specifics for using this program to accomplish this task. There aren't a whole lot of free templates available with PowerPoint but if you're very familiar with this program, you could produce a flyer quickly. Explicit instructions are provided to get your leaflet to the printer.
Learn How to Create Flyers with Microsoft Publisher is another succinct tutorial which will enable you to create a flyer with this dynamic software in five easy steps. The free templates for Microsoft publisher flyers are sharp-looking and if you're unfamiliar with this software, this article thoroughly explains all the wizards and explains how to operate the Publisher functions.
In today's economic climate, using the free resources on the web to create something simple yet effective like this, for the purposes of advertising, is a smart move for the small business owner and event planner.