HP Flyers Free for the Taking: Easy Templates to Make Flyers for Business or Home Use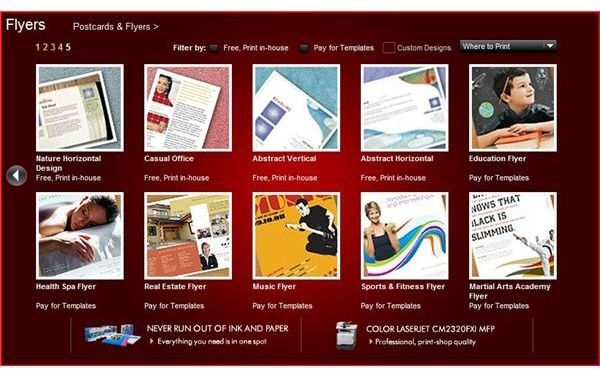 Templates for All Industries and Purposes at No Cost to You
HP flyers free of cost can be used to serve you well. Flyers are an ever-increasingly effective mode of advertising and getting the message out on the services, products, benefits, or good old fashioned hospitality that you have to offer. The HP online design studio enables you to quickly produce this highly effective desktop publishing material with a surprising amount of creative leeway along the way.For instance, if you need benefit flyer templates or going away flyer templates, they've got those along with a myriad of other choices.
Templates are the frameworks that have all the necessary components available and ready for you to customize with text, pictures, and graphics. There is no sense in trying to create a flyer from scratch when a template makes it so much easier and less time consuming because the grunt work is already done for you, including how many folds and where the folds will take place when you're finished designing your flyer and have printed it out on your home or office printer.
The free flyer design templates I found available on the HP website had a good variety of categories specific to different types of businesses and were easy to browse through and customize. Get started by going to The HP Creative Studio. Click on the large selection of free templates they have available which greatly benefits the bottom line of any business or event sponsor. Keep in mind that they also have a premium selection of templates if for any reason the free ones don't suit your needs.
Once you have found the flyer that matches your needs you are only a few easy steps away from using your creative juices in the design phase to the favorable end of customizing it exactly to your specifications.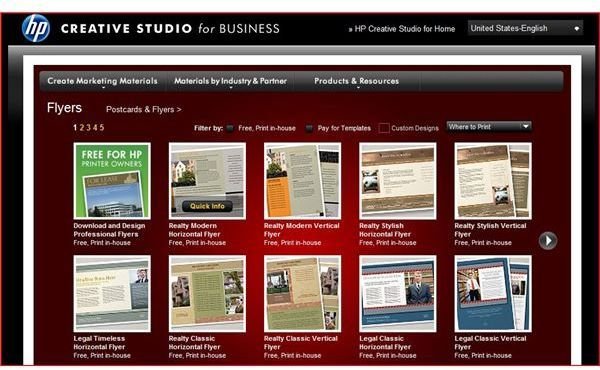 Download the template by clicking on the actual image or the file name below it.

Save the file to your PC or Mac by following the directions pertaining to your browser and operating system. As a PC user I used the right click option to "save target as."
Open the file and follow the directions provided to insert your own text and logos.

Insert the free HP Photo Editor available to download here which makes it really easy to upload your logos, images, and photos.

Download your creative verve onto this project.
HP also gives you recommendations for the best paper to use for your flyer and methods of obtaining it. Don't forget to insert all the ways the potential customers or potential event-attendees can contact you. Print the finished product with the suggested paper and see what this effective method of advertising can do for you.
References