Creating Free Holiday E-Card Templates is Simple with these Resources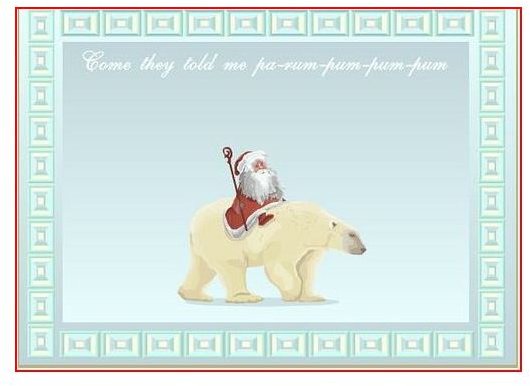 The free holiday E-Card templates you can find on the Internet will accomplish the two-fold task of spreading the good wishes of the holiday season to your loved ones and being more 'green' in doing so. Christmas E-Cards are growing in popularity, although; for many people it's hard to break out of the tradition of sending a physical card which can be displayed prominently on the recipient's mantle or some such place for all to see. However; those of you willing to be more environmentally friendly will prefer to use holiday E-Cards. By the way, if you're thinking about making your annual newsletter to send electronically as well, we've got great solutions for you at Ezine and Email Newsletters: Tips and Templates. And for small business owners looking to show customers some gratitude and holiday cheer, there are also plenty of free business holiday E-Cards embedded in the resources in this article.
The American Greeting Card association estimates that seven billion paper cards are sent each year. If I wasn't a frequent sender of printed cards I would admonish you for doing the same. However, the fact of the matter remains that free holiday E-Cards should appeal to people on a tight budget who are more considerate of the planet and perhaps belong to the tribe of procrastinators as well (you can usually knock off 75 recipients with little more than a click of a button). We've got another great article about Christmas E-cards that deals exlusively on the offerings at Care2 Christmas E-Cards.
If you're reading this, you've likely already made the decision to depart from tradition, but if you're still on the fence, be sure and check out the thoughtful considerations in Sending E-Cards for Christmas: Touching or Tacky. Now that you've decided; rather than make your way thru all the results your search engine turns up (especially if you waited to the last minute to send greetings and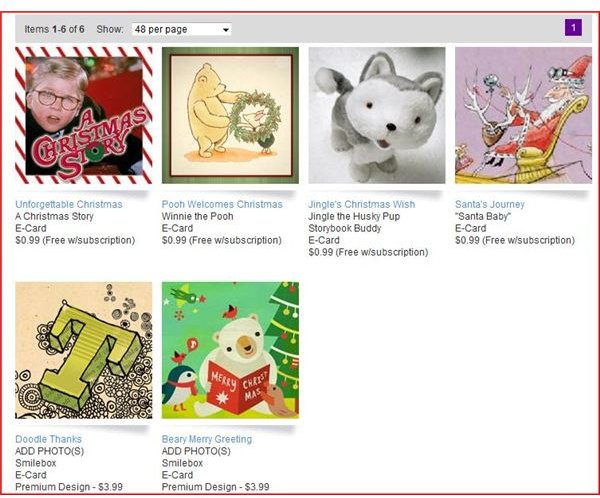 salutations), go directly to the best sites which I will highlight here to save you the time of doing your own research.
Begin with the company smart enough to take their traditional and trusted brand to the Internet, Hallmark. I'll send you directly to the page where you have photo-uploading options at Hallmark.com. There are also a large amount of animated cards to choose from for virtually any occasion or holiday and you can send 75 at once. If you want a newsletter on your Christmas E-Card, then Hallmark is probably your best option.
FlowGo is the other top trusted source with millions of people using their services year after year. Peruse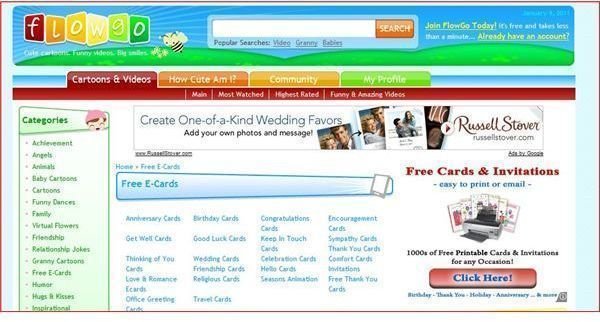 their offerings at Flowgo.Com. From funny to religious, all these sources have a wide variety to choose from. Another good source is at Smile Box. This service is easy to use; you can upload your photos and also include the popular newsletter that reports on the years familial activities.All their offerings are at Smilebox.com.
American Greetings is also worthy of your consideration for the task of spreading holiday cheer no matter what the holiday happens to be. This is an extremely popular E-card site that charges roughly $12 a year for their services which provides a huge selection and a handy address book function plus a reminder service. That money is a pittance compared to what you might shell out for all the cards you might need on paper stock. See their selection at Americangreetings.com. So there you have it; the best sites on the net to make your E-Cards. Now get your green friends off your back and keep the wrapping paper a secret.