Download and Use Free Microsoft Publisher Calendar Templates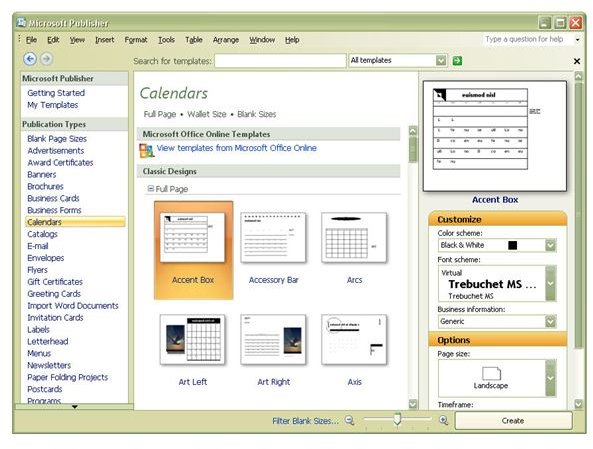 Free Publisher Templates
Although Microsoft Publisher 2007 comes bundled with a large number of calendar templates, it's always nice to have more designs from which to choose. One great feature of Publisher, in general, is that Microsoft is continually adding new templates that can be downloaded from the Office Online web site. Even nicer, the 2007 version of Publisher lets you access and download these templates without ever having to leave the Publisher application window.
Accessing Free Calendar Templates from Publisher
Step 1: Open Publisher, and select Calendars from the left-hand panel under Publication Types.
Step 2: In the center panel of the Publisher window, click on the text View templates from Microsoft Office Online.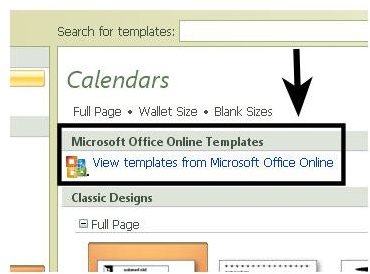 Step 3: After clicking this, a categorical listing of calendar templates will appear in the window.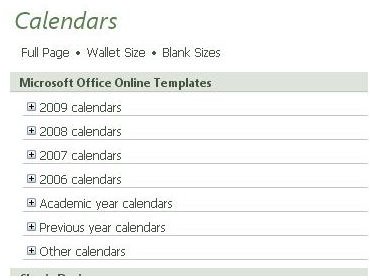 To expand any of these categories, click on the "plus" sign right before the category description.
Step 4: Browse through the templates to find one you like. If you want to see a larger view of the calendar template, click on it and a preview will be shown in the right-hand panel of the Publisher window.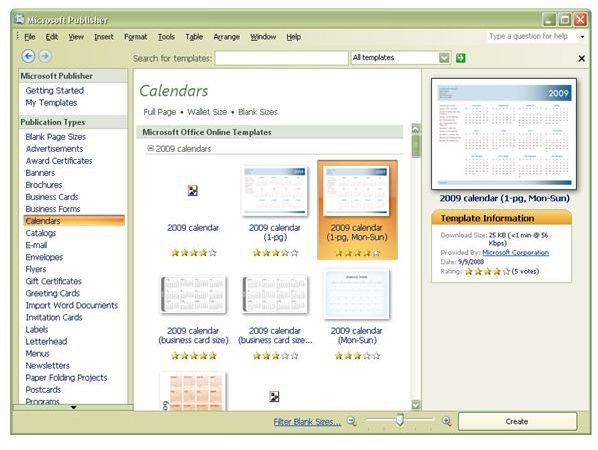 Step 5: When you've found a template that you want to use, click on the Create button in the lower right corner of the Publisher application. You may get a pop-up box asking you to verify that you're running a genuine copy of Publisher. If so, just click Continue to allow Microsoft to verify your software. After the verification process is complete (it should only take a moment or two, depending on your Internet connection), the downloaded template will open as a new publication in the main Publisher window.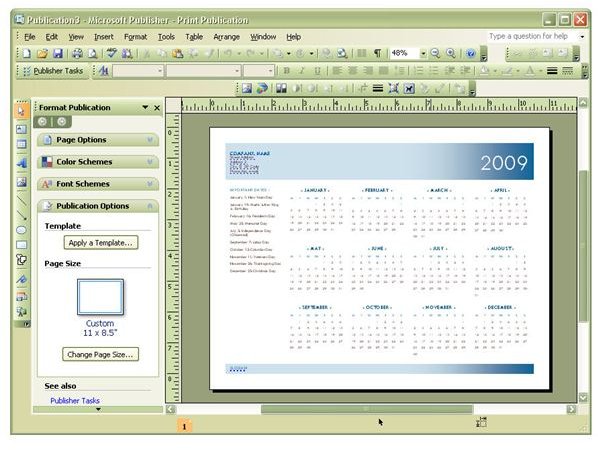 You can now modify the calendar template just as you would any other publication in Publisher. Before doing so, it's a good idea to save the file just so you don't have to download it again at a later date.
Hint: Even if you're only interested in 2010 calendar templates, don't forget to browse those templates from past years, too. Often, you may find a calendar from a previous year with a much more suitable layout. You can always download that "older" template, and then use Publisher's other features to modify the segments of the layout containing the date information.
If you're in the market for more calendar options, be sure to check out Custom Calendar Templates and Resources for All Occasions.
References
This post is part of the series: Microsoft Publisher Calendars
Microsoft Publisher is an excellent tool that can be used to create calendars of all shapes and sizes. Print them on your own home system, or have them professionally published for an even more tasteful look!