Design and Print Your Own Thank You Cards With These MS Publisher Templates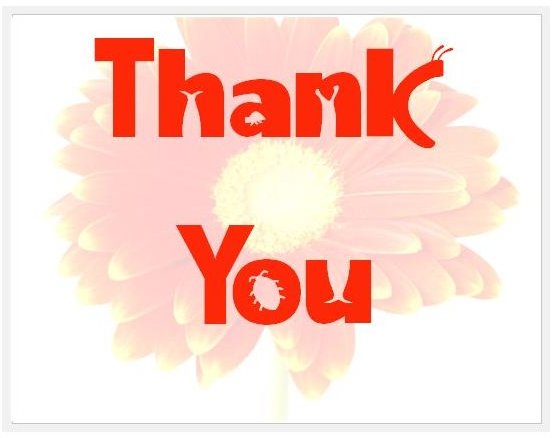 That doesn't mean you have to run out and purchase a pricey yet unoriginal card. Download and customize one of the following Publisher templates to make a personalized thank you card that expresses the heartfelt message you want to convey. Choose from cards for a variety of occasions, which you can change to suit your specific event.
Note: When you click on the download links below, no preview will be available because the items are MS Publisher files. You will need to download the files (click the downward facing arrow or use the keyboard shortcut Ctrl-S) and open them in Publisher to view.
General Thank You Card
If you want to send a bright, cheery note of thanks, check out this printable card. The front features an orange daisy with "Thank You" in a coordinating shade made using a fun, leafy font. Inside, the color scheme continues with a washed-out orange daisy print in the background and "Your thoughtfulness is so appreciated" in a bright, citrusy font.
You can change the interior message of the card or add to it with a detailed note or your name before printing.
Download: Daisy Thank You Card
Thank You Card from a Child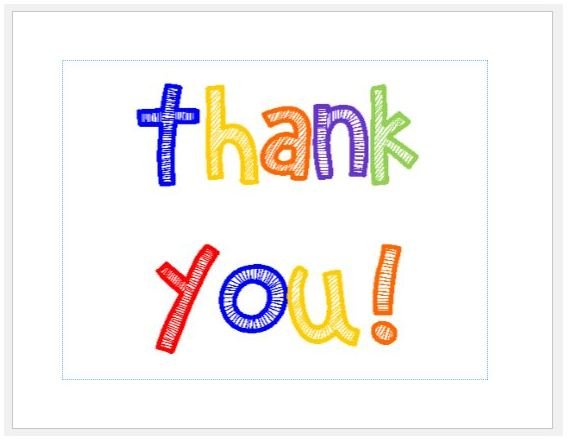 Teaching your kids to say, "Thanks!" can be fun for them and their recipients when you use this printable thank you card. The front states simply, "thank you!" in a colorful, childlike font. Inside is a fill-in-the-blank sort of form for your child to complete.
The card reads, "Dear _____,Thank you for the _________! I like it because _______. Love, _______" in a font that looks like a young child's handwriting. Your little one can complete the card or provide details for you to write. The recipient will feel appreciated and your child will learn about gratitude and grace.
Download: Child's Thank You Card
Professional Thank You Notecard
Saying thank you to customers, clients and other important people can be a key to your business's success and this printable card makes it easy for you to do so. The front of the card features a simple yet decorative design with "Thank You" in elegant script across the center.
The text inside of the card states, "We appreciate your business so very much," but you can customize this sentiment with your own text. There is also a section on the back of the card reading, "Made especially for you by:" with a space for your company name.
Download: Professional Thank You Card
Thank You Card to a Teacher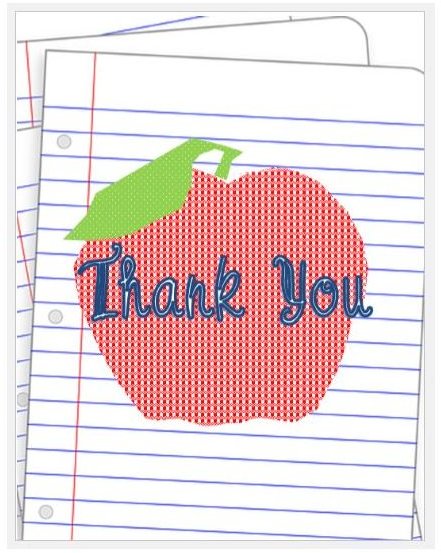 It is common knowledge that teachers rarely receive the thanks they deserve, but you can show some appreciation with this cute, printable thank you card. The front of the card has a notebook paper background and an apple that appears to be made of fabric with the words "Thank You" across the midsection.
Inside, the card exclaims, "You make such a difference in my life!" You can personalize the message with a note describing something specific the recipient has done for you or your child that makes you so very thankful.
Download: Teacher Thank You Card
Wedding Thank You Card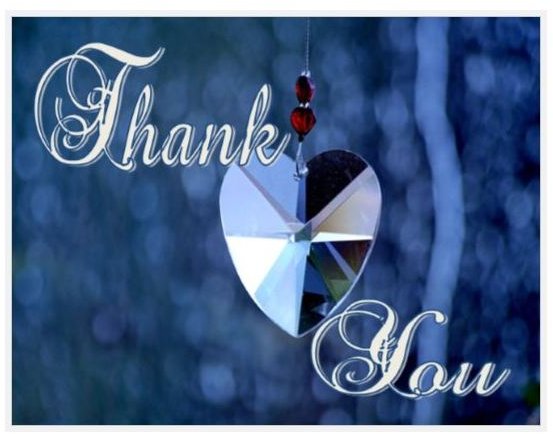 The days leading up to and following a wedding can seem like a whirlwind and, before you know it, they turn into weeks. Printing a bundle of cards in advance can help you stay on top of sending notes of thanks to those who send gifts before and after as well as those who attend the ceremony.
Sign a small stack of cards, add postage and your return address to the envelopes and keep them on hand. Anytime you receive a gift, jot a warm note inside a card, address it to the gift-giver and pop it in the mail. (It may also help to keep a list, in case you forget whether you sent a thank you card to someone.)
Download: Wedding Thank You Card
Printing and Folding
All of the cards provided here are quarter-fold templates, so they do not require any duplex printing. All of the print appears on one side of the page.
Fold the paper horizontally first, so that the picture on the front of the card is facing you and the text on the inside is facing downward. Next, fold the card in half vertically.
Because you do have to fold the cards twice, heavy cardstock may not work well. Although you can purchase special quarter-fold greeting card printer paper, you can also use heavy printer paper or even standard printer paper, although the results will not be as high quality if you use the latter.