Pre-Flight Checklist: Getting Your Publication Ready for the Printers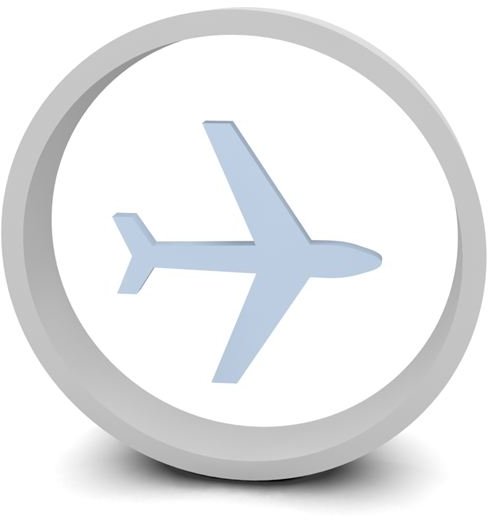 Why You Need a Preflight Checklist
Preflighting files is checking them over for errors and extraneous materials, and optimizing them for the printing process. It's critical to do this because printing is a precise, expensive industry, and one tiny mistake can and will cost thousands of dollars. I've seen a $20,000 print job have to be scrapped and re-run due to a tiny problem missed in preflight. Thank goodness it wasn't my fault!
By preflighting your files, you're helping to protect yourself and your printer from costly errors later in the printing process. Making the experience as smooth as possible results in less hassle for you and your clients and improves your relationship with your printer. Printers appreciate designers and clients who want to prep files properly and are always happy to answer questions and provide you a preflight checklist of their own.
By the way, you should always be in communication with your printer before ever sending off a file. You will probably have a customer service representative assigned to you. Talk to them. Ask them what their shop's particular requirements are. Some shops have an RGB workflow and don't want you to convert your images to CMYK. They might have different file preparation requirements depending on whether your job is being run on a digital or offset press. While the preflight checklist will ensure against most printing troubles, communication with your printer is always essential and helpful.
Start Here
Program: QuarkXPress and InDesign are the industry standards. If you are using an older program such as PageMaker, you'll probably have to open and save it in InDesign. If you're using CorelDraw, you'll have to save it in an industry-compatible file type such as EPS.
Pasteboard: Open up your file, and look at your screen. Remove everything not related to the final file. For instance, we often work with elements off the page and on the pasteboard, such as alternate copy blocks or page elements we're considering using. Get rid of all this clutter.
Proofreading: Your document should be checked by at least two pairs of eyes before going to the printer. Check spelling and grammar as well as looks! Make sure all elements are placed where you want them. Check little things like page numbers, paragraph spacing, etc.
Hairlines should be no narrower than ¼ point.
Die cuts: If your final product isn't a straight-edged page, you'll have to provide an outline of the shape you wish it cut into, also known as a die line. Complex die lines are created in Illustrator and included as a separate art file. You could draw a simple die cut right in InDesign. Just save it as its own color (call the color "die line") so it prints as its own plate.
Varnishes and special coatings: Just as with die cuts, varnishes require you to create and submit a "varnish plate" to the printer, so they know where the coatings should go.
Color
Know how many colors you are using and what they are. Are you having this printed in CMYK, 1 spot color, 2 spot colors, black only, or something else? Make sure spot colors are set to spot, process colors are set to process, and remove all unused colors from the document.
RGB images? If your printer wants you to convert them (some do, some don't), convert them to CMYK.
Rich black: If your document has large areas of plain black, consider using a rich black instead. Rich black has additional process colors in it. Ask your printer their preferred rich black configuration. If doing your own, try 60% cyan, 40% magenta, 40% yellow and 100% black. Keep in mind you don't want to use any more ink than that – this rich black adds up to 240% ink coverage, the maximum most printers will accept. Rich black can be played by ear. I often just use 40% cyan and 100% black.
Dot gain: Ask your printer what your maximum black should be. For instance, newspapers, which are printed at 65-85 linescreen, have a huge dot gain (how far ink will spread on the paper) and a maximum black recommended for them is around 75-80%. Why is that? In newspapers, 80% black will look as dark as 100% black. Uncoated papers will have more dot gain than uncoated papers. For most normal printing, you don't have to worry much about dot gain, but it's good to keep in mind for those occasions when you do.
Images
File types: This is print, not web. That means no JPG or GIF. Raster images should be TIF or PSD, and vector images should be EPS or AI.
Resolution: Color and grayscale images should be 300 dpi. Bitmap line art should be 1200 dpi.
Check for embedded images (a photo placed in an Illustrator file placed in InDesign, for instance). Include embedded images – you will probably have to gather these manually. Even better, stop embedding images and just link to them directly in the future.
Size: All images should ideally be placed at 100%. Never place anything more than 100%. If you do, be prepared for possible pixelation of your images.
Pages
How many pages is your file? Is it divisible by four, including the cover (if self cover) and any blank inside pages? Contact your printer to see what page increments they recommend (divisible by four, eight, or more).
Trim: Make sure the page size is what you want.
Bleeds: If you have color or objects going to the edge of the page, pull bleeds, generally ⅛ inch.
Folds: Make sure folds are marked properly and that you've set up the document correctly for folds. For instance, tri-fold brochures, a very common file type, aren't folded in thirds. The right panel is narrower than the left two panels, to ensure the brochure lies flat when folded. This page describes the measurements you should use for several types of folds.
Fonts
Don't click on styles for bold, italic, shadow, etc. Often these do not work on press. Only use the real bold and italic and other fonts included in the font family.
QuarkXPress and InDesign will gather your fonts for you when collecting files for printing. However, with Microsoft Word, Microsoft Publisher, and PowerPoint, for example, you'll have to gather fonts manually.
What to Provide the Printer
Include your preflighted file and attendant supporting files, such as artwork and fonts. Check with the printer for how they'd like your file. Most prefer X-1a PDFs. Use your program's "Collect for output" feature to pull together all fonts and images used with the file. Double-check manually to make sure it caught them all.

A full-size composite printout showing crops and bleeds.

A printout of separations. Check to make sure your colors are separating properly. Sometimes we wind up with two versions of the same color in a file, which will result in two plates when we only wanted one.

A full-size mockup. This is especially critical for unusual folds or die cut jobs.
Obviously if you're designing a billboard or a project larger than your printer can handle, printouts and mockups don't have to be full size. However, it's good practice to note the reduction you're printing the file at.
References