Tips and Tricks for Getting Your Cookbook Published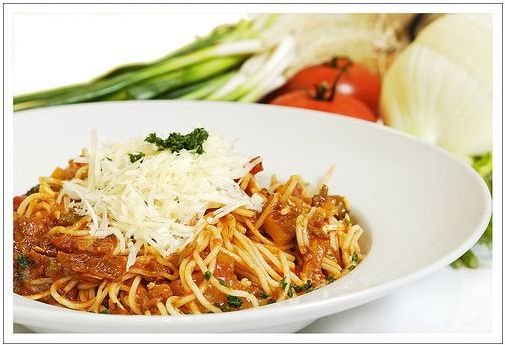 The cookbook market is seeing more and more action these days thanks to the advent of popular TV cooking shows, reality TV shows based around food, and things like the slow food and local food movements, which in turn makes it hard to find your niche.
This means catching the eye of traditional, professional publishers may be a bit more difficult. Don't fret, though, as there are several options for getting your cookbook published. Here we'll explore tips for getting your book recognized by publishers, options for self-publishing, and even the concept of publishing your cookbook as an eBook for eReaders.
A Note About Images
If you're going to make a cookbook, one of the most important things you can do is include some fantastic food photography. After all, tantalizing photos of the final product sell cookbooks because we tend to eat with our eyes first; if it looks good, we automatically assume it will taste great.
So what does that mean for the fate of your cookbook? Simple! You can always try your hand at food photography by checking out our tips for photographing food. Of course, if you're not entirely sure if you are going to want to take pictures of your food yourself, see if you can find a local photographer to help you. You might even be able to get a discount if you agree to let them use the images of your food in their portfolio or photography brochures.
When planning the images for publication, make sure your publisher is okay with it. Some publishers don't want to commit to a full color image for every recipe, so you might have to cut down on the amount of images you use. Or you can always do what several great cookbooks have done, and include a small section in the center of the book that showcases your favorite food photography of dishes you can make. Just be sure to include the page numbers the recipes can be found on.
Tips for Appealing to Publishers
Getting a cookbook professionally published is not an easy task to undertake as the market is rapidly becoming saturated with a surplus of cookbooks. Not to mention, publishers are only going to invest the time and effort if they think that your book has the chance for mass appeal. Still, it's not impossible, and there are a few things that you can do to give yourself an edge.
First and foremost: find your niche. If you just market a generic cookbook to a publisher, you're likely going to get turned down. Even something like "Italian" or "Country" cooking is still too broad. What really makes you passionate about cooking? What are your favorite kinds of foods to create?
If you find that you love soups and stews, try focusing on a book on soups and stews. Specialized cookbooks dealing with subjects like health and food intolerances such as gluten-free cooking or lifestyle choices such as vegan or vegetarian cooking are often easier to publish because the market is far less saturated than the classic French cooking market. By meeting a very specific need of the market, publishers are likely to consider your book.
Don't expect potential publishers to want to market you - do it yourself! One of the fastest ways to catch the attention of publishers is to show that you already have an existing fan base. How do you get a fan base? It's actually relatively simple, and requires little more than some time and effort on your part.
Start a cooking blog and update it regularly with some recipes, tips and tricks you think your target audience would be interested in. Save your absolute best recipes for the book, of course, but pick fan-favorites and tried and true ones as an offering to free-readers.
Don't forget to share some personal stories as people enjoy finding out the stories behind recipes. By marketing yourself as both an expert and a likeable person, you're sure to build up a fan base that will show potential publishers that you are worth their consideration.
Take your time when researching publishers. Go to your local bookstore and see what publishers are marketing cookbooks, and what kinds they're looking for. Is there a specific publisher that deals only with cookbooks or seems more open to unknown authors? If you notice a publisher is only marketing TV chefs or already well-known authors, avoid them and try your hand at more specialized publishers.
Community and Group Publishing
If you're having a bit of trouble getting your foot in the door with traditional publishers, why not see what your community is offering in terms of group publishing? Often times, local clubs, schools and churches allow members of the community to submit recipes to community cookbooks. It's a great way to spread the news about your favorite recipes, as well as contribute something unique and special to your community. Not to mention, it gives you the ability to show a professional publisher that you already have your name out there and that you've taken the effort to garner interest in your cooking on your own. After all, publishers love authors who are willing to do some of the legwork themselves,
Self-Publishing
Of course, you can always self-publish your book if you so choose. Keep in mind that this is not a cheap option, but if you are smart about shopping around to see how you can get your cookbook published, it can still be cost-effective. There is no reason that you shouldn't be able to find a place online that allows you to print books for under ten dollars a book including color photos, which will likely be a large selling point for any cookbook. Websites like Lulu offer multiple platform publishing as well, meaning that you can publish both in print as well an eBook format. Not to mention, these kinds of websites frequently offer specific kinds of options for getting your cookbook published.
When self-publishing, it's very important to take the time to proofread your book several times as well as allowing other people who may be good at editing to take a stab at looking your book over a few times. Make sure to carefully follow the guidelines that your local print shop or your online printing company has in place as doing so helps minimize printing errors or potential rejections.
eBooks
With the advent of eReaders, smartphones, and netbooks, deciding to take your book to the digital format might just be the smartest choice you can make. There are no costs for publishing an eBook; all you need is a bit of time and effort to convert your book into the correct format. There are no costs of production as there are with books, and because there are so many ways to host an eBook, you can reach markets that you might not have expected.
Amazon offers the ability to publish your own book via their website at no cost to you. How does this work? Amazon simply hosts the file that contains your eBook. Whenever someone purchases the book, they download the file. Amazon takes a cut of your sales—currently 30 percent—to pay for their overhead and profit. You pocket 70 percent of every sale. They currently allow you to publish your book in English, German, French, Spanish, Portuguese, and Italian and specify the price of your book in US dollars, pounds sterling, and euros.
References