A Buyer's Guide to Desktop Publishing Software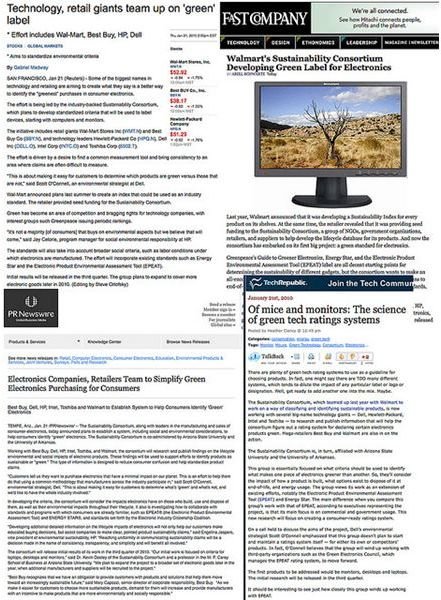 Software – The Possibilities
Desktop publishing is something that most home computer users have come across, if not only in its most basic forms. Desktop Publishing had humble beginnings in the 1980s, but has now begun to grow, change, and now encompasses several areas, such as brochure creation, newsletters, graphic design, practical and technical illustration, logo design, image editing, digital scrapbooking and more! As desktop publishing continues to grow and change, more and more things are becoming possible for everyone, from the at-home casual publisher and home businesses to small businesses, and large businesses as well!
Using desktop publishing software allows you to create engaging content across many of the areas listed above. For example, creating flyers for your business allows you to easily market your business, as does the creation of business cards. Maybe you're an artist and you're looking for a way to take your photography or illustrations to the next level - desktop publishing software can help you in that aspect as well. Even people who enjoy scrapbooking can find something in desktop publishing to help them find a creative outlet.
Taking a little time to learn about desktop publishing, and what it encompasses, is sure to help point you in the right direction when it comes to choosing software that is right for you. In our buyer's guide to DTP software you'll learn about desktop publishing and the types of software that are commonly involved in the creation of digital and print media from a users computer.
Page Layout Software
Page layout software is where desktop publishing got its humble start. The art of laying out pages requires both good software and an understanding of what makes a good page layout, particularly in the areas of style and arrangement of page elements. While it may have started out more like word processing, page layout software has begun to encompass a variety of tools and tricks that allow the user to create newsletters, flyers, brochures and the like, with rich layouts, engaging graphics, and attractive fonts in a matter of minutes. Learn about some of the best page layout software on the market by checking out these reviews.
Image Editing Software
It really seems like you'd be hard pressed to find someone in this day and age who doesn't know what Photoshop is, even if it's only the most basic understanding. In the right hands, image editing software becomes a powerful tool; image editing has become the norm in our day and age, and encompasses everything from image resizing, light touch-ups, to fantastic photo manipulations.
Not only do these programs allow you to edit images, most of these also allow for the creation of practical graphic design such as logos, or even the creation of detailed illustrations and artwork. By checking out these helpful reviews and comparisons, you'll learn what options you have for image editing software, ranging from free to premium and everything in between.
Logo Creation Software
Logo design has gone from being beneficial to a business to being almost crucial. After all, where would Apple be without their famous apple logo? What about Coca-Cola, or even Google? These companies have become reliant on their logos to create a strong brand association among their customers. If you're looking to create your own logo, there are several options for great desktop publishing software that will allow you to create a fantastic logo in no time flat! Check out these following reviews that are sure to point you to the right software that meets your needs.
Drawing & Illustration Software
Drawing and illustration software is a large part of desktop publishing, allowing users to create eye-catching designs. Normally these programs allow users to create images in vector format; a format that allows images to be scaled indefinitely without degrading the quality. This means that these images can be reproduced in any scale, which becomes especially useful when it comes to printing a single image in various sizes. Sometimes these software options are based more in technical drawing as well, allowing for people to reproduce complex diagrams needed for technical publications and manuals. Here you'll learn the merits and disadvantages to some of the most popular illustration software available to the at-home and business publisher.
Web Publishing Software
While desktop publishing may have originally had found its niche in print media, thanks to the advent of the Internet and now even mobile devices, some projects are destined to spend forever in cyberspace! This is where our favorite web publishing software comes into play - be it the creation of PDFs or Adobe Flash pages, publishing content to the web in conjunction with other software allows your projects to reach a larger audience, as well as be viewed instantly anywhere in the world where there is Internet access! Check out our favorite desktop publishing software that helps your creations stand out on the web.
Digital Scrapbooking
Digital scrapbooking was an idea that may have once been scoffed at, but thanks to scanners, digital cameras, and the Internet, it's a rapidly growing hobby. Not only does it save you time and money in film and scrapbooking supplies, it allows you to share your scrapbook pages with anyone almost instantaneously. Desktop publishing has seen the advent of several digital scrapbooking programs, so be sure to check out our reviews on our favorite to see which ones fit your needs the best.
References