Do You Know When You Should Use Custom Images Instead of Stock Images?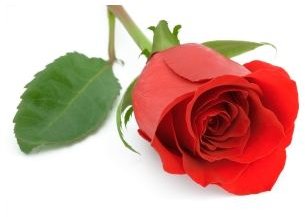 The image hunt—if you've done much desktop publishing, then you know how frustrating a process this can be. It can be difficult to find a creative commons image that fits your needs. For successful printing, you need to find a place that has high-resolution images available. If all you need is an image for a brochure or newsletter for your company, the creative commons might be an okay place to find your images. However, you'll want to make sure that the author of the image has included the rights for printing that image.
You should never use a creative commons image for something you'll want to sell. For example, if you're into selling t-shirts or posters on Zazzle, you would do well to find a different solution. Even a book cover or magazine should have fully licensed photographs in order for you to protect your products. Never, ever use an image you found on Flickr or Photobucket. This can cause horrible copyright issues that you really don't want. Besides, people should be fairly compensated if they're not sharing their work as a royalty-free image, and you cannot control the quality of many of those images. To avoid blurry faces and places you'll want to stay away from that option.
Purchasing Stock Images
There are different types of stock images that you can purchase. Again you will want to think about the goals of your project before you go searching for your images. Keeping those goals in mind, you should know the difference between the following:
Royalty Free Images - These are the images I've discussed—in addition to the royalty free images that are available in the creative commons, there are many stock image websites that allow you to purchase the image and use it multiple times in different projects. The problem with royalty free images is the same as it is for other images in this genre—they are non-exclusive. That means that perfect image of people playing soccer you found may appear on someone's blog or in someone else's article. These are fine for blogs, newsletters, some magazine articles and other such projects.
Rights Managed - Rights managed images means that an image can only be used for a small amount of time. Most commonly, these image rights are given to people for the period of time it takes for an individual to use the image. Alternatively, a person could use the image for a set amount of time, or even in a certain location. The benefit of rights managed images is that it's possible that you'll be able to use an image that no one else will be able to use, at least for a short period of time.
Extended and Enhanced Image Rights - Extended and enhanced image rights allow those purchasing the images to either use the image on more items, or to use the image on items that you will be placing for resale. You'd want to use this licensing agreement if you were planning on creating t-shirts, greeting cards or calendars.
Stock images are great if you need something quick. They're very convenient to use, and you can easily insert them into your projects. However, at some point, you'll want something that fits exactly what you have been looking for to use within your project. For that, you'll want to commission custom images.
Purchasing Custom Images - Your Best Bet for Originality
When it comes to getting a custom image, you have a few options. You could create something yourself, if you are artistically inclined. Alternatively, you could take a photograph. Finally, you could hire an artist, graphic designer or photographer to create your images for you.
Custom images really are the best option if you have the time or money to afford them. Not only can you use them on your own custom products if you plan to sell them, but you can also make sure that your images match exactly what your need is. For instance, if you are creating a newsletter and talking about a company event, it makes the most sense that you would want to utilize photographs from that event in lieu of stock images or clip art.
When you're trying to determine what kinds of images you will need for your project, it is important to take into account what the purpose of your artwork will be. Will you need the image for business cards? If so, you might want to hire a graphic designer or artist to come up with the design. Is your image for a magazine? If so, you'll want a photographer or artist. Are you creating a poster? For what? By taking each element of your desktop publishing project into consideration, you can create the wow factor with custom commissioned images.
The Price of Professionalism
Which of the following scenarios would you rather face? Saving money on images, but finding out that the images are used by many others, and appear blurry when printed, or spending a bit of money to have professional quality, unique images? Personally, whenever possible, I think it is better to go with professional-quality custom images. Save the stock images for times when you just need an image for a filler in your work.
If you're creating a greeting card, poster or t-shirt, most assuredly, you should be using custom images. That is what will make your product unique. How many times have you cruised one of the t-shirt stores and noticed that you've seen a particular design a few too many times? Putting the extra investment in to come up with something that will be completely different will be well worth the investment.
What do you think? Does professionalism have a price? Would you consider using custom images in your desktop publishing projects?
References