Tips on How to Publish a Company Newsletter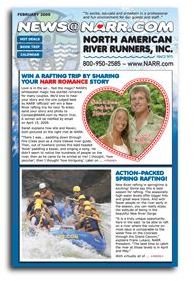 Planning A Successful Newsletter Program
Most companies have started a newsletter at one time or another. Some are very successful and continue for many years. Others last for less than a year. The first issue looks great and everyone wants more. Salespeople love newsletters as a leave-behind piece with something new about the company.
But after two or three issues, it seems to take too much effort to get the newsletter published and the program fizzles. Why is that? It's a lot like that new pop band with a fantastic first album. The first issue or two of a newsletter uses the best story ideas - ones that people in your company have already spent some time thinking about - and after that it takes more work to develop new story ideas. Since most employees do not have journalism backgrounds, developing new stories is not their core strength.
Successful company newsletters enhance the relationship between the company and its readers. They are published on schedule and compliment the marketing style of the company. To make each newsletter as powerful and interesting as the first, consider the following factors:
- Audience: Customers, shareholders or employees are interested in different aspects of your company. The stories you choose should address the interests of who you plan to send the newsletter to.
- Content plan: Categorizing story content helps to cover different areas of interest and maintains some consistency from issue to issue.
- Schedule: Monthly, quarterly, semi-annually or once a year are all normal choices for publishing newsletters. But once you announce to your subscribers that they will receive a "monthly" newsletter, they will be anticipating its arrival. For most companies a quarterly schedule is appropriate because it maintains frequent contact with your subscriber and allows enough time for new developments to occur that provide new stories.
- Delivery method(s): Traditional print newsletters, email newsletters, blogs or social media deployment are good ways to send newsletter messages. There are advantages and disadvantages to each. Consider which is the way people in your audience would prefer to receive your newsletter.
- Subscriber database: We've come a long way from index cards, but it still takes some effort to maintain data hygiene in a subscriber list. Addresses, email accounts and Twitter or other mobile addresses all change frequently and without much thought from their owner in notifying companies of the change.
When planning your company newsletter, the most important aspect is that the readers find the information it provides useful and interesting. When they do, your newsletter program will serve its purpose.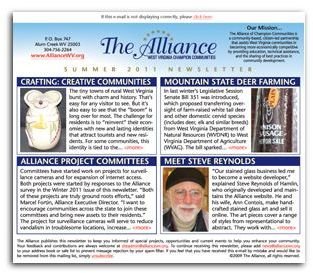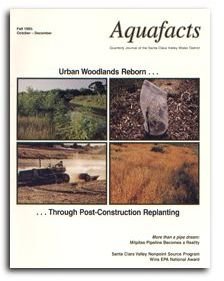 Audience and Content Plan
Every company has different groups of people with interest in what they do. However, a new customer has little interest in the lunch room policy change that an employee may need to know. Choosing an audience to serve with your newsletter is an important first step in a successful program.
Businesses with multiple locations and many employees may wish to address human resource issues through a newsletter directed to their staff. Smaller companies with only one location may post notices inside their office instead.
Public companies may wish to provide their quarterly reports to shareholders in a newsletter format where additional information about products and contracts may be shared to encourage investment.
Non-profits and small government organizations may wish to generate public support of their purposes and policies by publishing a newsletter featuring details of their projects, recognition of volunteers or announcements of new projects.
I believe most company newsletters are intended to support sales and encourage new and repeat business from their customer list.
After chosing your audience, select some information categories to feature in each issue of your newsletter. For example, if you wish to use the newsletter as a sales tool, it may contain stories about what customers might purchase, what their experience with your company might be like and reasons your company is the best supplier for them. Let's say each issue will contain four articles: A new product or service feature, a good customer experience, an employee profile of someone who works with customers and a statistical comparison of some kind. This content plan will be used to select and write stories for each newsletter.
Each of the four stories would be written by a different person in your company. By taking a team approach, the newsletter program will impact each participant in a manageable way and their normal duties will not be interrupted. Your newsletter authors will conduct interviews, collect photographs and write the articles in their own styles. Perhaps your marketing director will prepare the newsletter layout, and yet another person will maintain the subscriber database and send out the final newsletter.
People on the newsletter team will understand their assignments and deadlines for their piece of the project. Each team member will have a reasonable responsibility and the program is likely to continue and publish on schedule. An alternative is hiring a public relations firm to author and produce your newsletter.
Schedule and Delivery Plan
One of the often overlooked elements when considering how to publish a company newsletter is the schedule, which can be more key than you realize. Be honest when choosing a schedule. Does your company really generate enough activity to produce at least one interesting story each month? If you choose to have a frequent delivery schedule, then keep the newsletters short. Perhaps one good story or a monthly discount coupon is enough to justify the cost of sending out a newsletter on a monthly or more frequent basis. Seasonal businesses may need to publish frequently during their season and go on "vacation" with no issues in their off-season. Your readers will expect you to fulfill the publication schedule you promise.
There are several ways to deliver a newsletter. And in today's world, you don't have to choose just one. Here are some advantages and disadvantages of each method.
- Traditional print: Some people really enjoy having a printed copy to read, carry with them, and share with others. And a printed newsletter can be used by your sales staff to share with prospects, customers that haven't purchased in a while, or when just stopping in on a cold call. Printed newsletters are good meeting openers when left at each seat to be read as people arrive. The primary downside is the cost of printing and mailing if used as the primary delivery method. An additional limitation is the page count. Lengthy stories may be severely cut due to space limitations. And print is not able to contain interactive features such as video, imbedded files or links (only printed URLs, of course).
- Email: HTML has provided the ability to have the great visual impact of printed newsletters in an email message. And email newsletters are able to carry embedded features like video, slide shows, hyperlinks and reference files. There is no limit to number of pages or story length. Email newsletters are very inexpensive to deploy. There are a number of providers who can take care of bulk email deployment. As an author of several company newsletters, I prefer to post the complete newsletter as a webpage, boosting new searchable content with each issue, and emailing a "portal" image offering headlines and lead paragraphs. When readers click into stories, they become website traffic and are invited to explore other online features. The downside of email deployment is that it is easy to be perceived as spam and ignored or blocked. Be sure to send only to people who have some connection to your company and offer an "opt out" for those who do not wish to continue receiving your newsletter.
- Blogs: Posting a blog has all the digital advantages of email with no deployment required. People with avid interest in your company will visit regularly and even provide feedback in their comments. On the downside, it is difficult to move those with weak interest to visit your unobtrusive blog. You are required to post at least once a month to maintain a blog so your "newsletter" needs to be frequent. It requires strong commitment to maintain a blog with compelling content.
- Social media: Most social media (Facebook, Twitter, LinkedIn, etc.) encourages collecting a "network" of friends, fans or followers who are interested in your company. By making a single post, your announcement of a newsletter issue being available can reach your entire network immediately. Using this social media strategy provides a good way to offer a link to your newsletter that is posted as a blog or webpage but has limited message capacity to provide the newsletter content itself. Since the network is not a place you can add subscribers yourself, social media is not likely to be the only way used to distribute a newsletter.
Subscriber Database
Keeping track of active people takes organization and commitment. The easiest way to maintain a subscriber database is to use a spreadsheet or database software application such as Excel, Numbers or Access. Depending on how many people are in your subscriber list, you may wish to hire a service to maintain your list and deploy your newsletters.
Whether you use traditional printing or email messaging, after an issue is released you will receive "bouncebacks" by return mail or by email. These are people who have changed their physical or digital address since the previous issue. Sometimes, if it has been some time since your last newsletter, there can be a large number of undelivered newsletters.
To maintain data hygiene, someone will need to either delete the bad addresses or contact the subscriber for a correction. If you plan to contact people to update their addresses, your data base will need to contain phone numbers. When I set up a subscriber database for a client, I generally include all available contact information for each person including their name, phone numbers, mailing address, email address and any social media addresses. If all you have is their email address and it is returned undeliverable, you will have no choice but to remove that subscriber.
When a newsletter program is starting, companies often add all of their customers, vendors and employees. I recommend adding a link to subscribe (Opt-n) to the newsletter from the company website with an autoresponder that send the current issue to new subscribers. Using a double opt-in system is preferred to ensure the person subscribed, and not someone else subscribing on their behalf. It works like this. When a person subcribes online, an autoresponder message is sent to their email address asking them to confirm their subscription by clicking a link or by a reply email. A privacy policy and unsubscribe option needs to be included.
When people choose to unsubscribe, they should be moved to another section of your database which is called a suppression list. People on your supression list should be excluded from all company emails not related to transactions.
References
Arclab MailList Controller is software for newsletters, bulk email, mailing list management and email marketing. Software http://www.arclab.com/products/amlc/download.html
FeedFriend application for online sharing http://friendfeed.com/
How to Create and Send HTML Email http://website101.com/how-create-send-html-email/
Images by Gwen Hagaman of newsletters she produced.