Publishers Who Publish Spiritual Books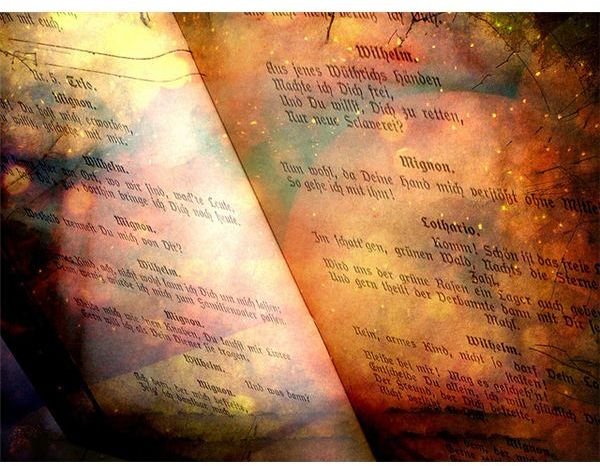 The Spiritual Book Niche
Nowadays more and more people are looking into spirituality. As this by itself if a very generic term covering everything that is non-materialistic, the audience it targets is quite broad. Also, the niche has been exploited by Hollywood films over the years, so more and more people are interested, or at least curious, about it. So, if you have a book that you can tag as "spiritual" you don't have to be a guru to get some people to read it. What you do have to be is quite well- informed and somewhat unbiased, especially if you want your sales to survive the year.
People keen on spiritual books usually look for something that doesn't offer a quick solution to all their problems. They don't want some super-guru anymore, though they may acknowledge the existence of some people like that. However, as most of these people are dead, they are looking into someone who has studied them, understood them, and is good enough to express the gist of their teachings in a book, that is both informative and interesting. And as publishers try to follow their customers' likes, it makes sense that a publisher who publishes spiritual books has a certain set of expectations that you as an author of such a book need to meet.
Discovering Why your Book is Worthy of Being Considered and Putting That Down in a Convincing Format
Even though it is relatively easy to tap into the spiritual book niche, it is somewhat difficult to get noticed in it. And as the market is brimming with all sorts of books ranging from Kabalah to Alternative Healing, to the Secrets of Atlantis and Lemouria, if you want to get anyone to read your book, you need to be very aware of what you have to offer and make sure that your audience understands that. With so many books out there, yours has to have a certain uniqueness if you are to get people to be interested in it and perhaps buy it.
This uniqueness usually stems from your unique angle on the topic. There are a thousand books written on meditation, but if you can show that yours is different from all of them because it is both spiritual and practical, both esoteric and accessible, then you have a fighting chance. All this has to be reflected in your summary of the book, which should ideally be done after you have finished writing it and have studied your target group. Your book might be a gem, but if this is not evident in the backpage summary, it may get unnoticed. Perhaps this is why James Redfield and so many other authors had to self-publish their first books.
Finding Publishers in Your Niche
Forget about your book for a while. Pretend you are a reader, interested in the things you talk about in that book of yours. You don't know about these topics, but you want to know. What would you do? How will you search for this book that has what you are looking for? Which publishers will you trust? If you go to a bookstore looking around for your book, in which areas are you likely to linger?
The answers to these questions can be a good starting point for your quest for the publishers you are looking for. Find a book that you are likely to read if your book is out of stock. Who published that book? Perhaps this publisher is interested in yours as well. It doesn't hurt to give them a call, or even better, a professional email where you describe what your work has to offer and why it would appeal to your audience. Publishers may get a lot of inquiries but if your book is really worthwhile, they may consider it. If they don't, there are always other publishers who might be willing to devote more time to the inquiries they receive.
This method does not guarantee any results, but it may help boost your chances of finding the publisher you need. If you get a rejection letter, don't take it personally though. The authors that eventually make it in the official publishing channel are those who persevere. And if you find that you lack the patience for it, you might want to consider alternative ways of promoting your book, while you keep sending those letters (or emails) to the publishers. Sooner or later, if your book is good, you'll get noticed.
Of course, if you are confident that your manuscript has what it takes, it doesn't hurt to try sending a summary of your book, along with a professional cover letter to one or more publishers of spiritual books. A couple of examples of such publishers who publish spiritual books are:
Other Alternatives for Promoting Your Spiritual Book
Since a spiritual book is often difficult to define for people who are not familiar with the genre, it makes sense to employ alternative techniques as well. This doesn't mean that you shouldn't send summaries of your work to the official publishing channels though. If you want to get ahead of the competition, however, you will need be a bit more aggressive.
Starting a blog on your book would be a good start. This does not guarantee that you will get visitors, but if someone is interested in your book and looks it up on a search engine, your blog might pay off. It is important that you get people to interact with your posts there though, otherwise it is no different to a normal information-oriented website.
Nowadays the vast majority of people have something to gain from a spiritual book, particularly a practical one. If you keep that in mind while promoting your work, you might be able to reach a wider audience. Sometimes people you wouldn't expect to be your readers may take interest in your work because they will seek answers to their more generic questions about life there. These are things that you can cover in an article where you talk about the main ideas of your book, to get people interested and keen on looking into it further. This is not exactly advertizing, since you don't tell them to buy your book, but it can be as effective.
Finally, it doesn't hurt to have a few copies of your book available for free (publishers tend to give the author a few copies for that purpose). These copies can be distributed to friends, prize winners, and of course reviewers. You won't make any money from that, but this strategy may help get the word out. If your book has what it takes, it may prove vital for its sales success.
Summary
In this article we've covered some key aspects of spiritual books and how you can get yours in the market. Even though few people are aware of the importance of a spiritual dimension in their lives, many people can find the teachings in these books applicable in their lives. If you remember this when you approach the publishers you wish to publish your book with, and to the readers directly (after your book is published), you have a fighting chance to make something happen.
References