Advantages and Disadvantages of Book on Demand Publishing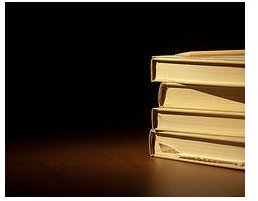 Technology has evolved to the point where books can be printed in smaller quantities in a minimal time span. The printing technology and business process in which new copies of a book or other material are not printed until an order has been received is called "print on demand" (POD). Previously, it would take traditional printers several weeks, up to five months to do a print run based on their workload and the quantity ordered, but these days digital technology has revealed itself to be an able alternative to this long waiting time. Time is not the only attractive thing about book on demand publishing; publishers have found that it is more economical to go with the POD method because it reduces storage space and it makes sense economically as it reduces the need to tie up capital in unsold books. Those are some of the wonders of POD, but is it the best option for your books? Here are the pros and cons that we found:
Pros:
As stated before, your book can be printed in a relatively short time, the long wait that it usually takes for traditional presses to print your work is cut to a minimum. This means that you can write your book on Monday and it can be printed by Friday. This is as a result of the digital technology that the POD presses use.

The technical set-up for book on demand publishing is quicker and less technical than for offset or traditional printing. Having dealt with both printing forms, we can attest that this is definitely a huge relief for publishers. Usually to format the material for POD takes minutes to upload and to adjust, when using traditional printers, this is not the case.

The cost for storage, handling, and inventory are reduced because unlike traditional printing where a certain number of books have to be printed to make it worthwhile for the publisher, with POD this can be reduced to ordering as little or as much

as possible thus driving down the associated costs that would come from having a large inventory.

With POD, books are never out of stock, hence, older titles and rare editions can be brought back to life again as soon as it is demanded.

POD allows the flexibility of offering niche publications, such as academic texts dealing with specific subject matters which would appeal to a small market niche to be available to this niche. This would not be profitable for publishers if they were undertaking the traditional route.

POD is great for self-publishers who want to test the market to see if their material will sell. Instead of investing thousands of dollars in a n untried book, you can test the waters. Conversely, traditional publishers also find this as an asset because they can print limited copies of a new authors work or print the number of copies needed for material with a short sales life.
Cons:
The per unit cost for POD is usually greater than traditional offset costs. The beauty about offset printing is the higher the quantity ordered, the less you have to pay per unit cost for the book. If a book is produced exclusively with POD, you may find that comparable to a traditional print of thousands at a low cost, a single book printed a thousand times by POD adds up over time.

A strike against POD books is that they are not usually returnable, which means that brick and mortar stores are not usually willing to carry them, unless they are distributed by a reputable distributor and this means that the actual

profit on the book shrinks for the publisher, because many copies have to be ordered for the distributor, the bookstore gets a cut and the distributor has to get a cut.

Which leaves us with another con, expense; most POD books are higher priced than offset printed books. After factoring in discounts and other costs, the POD book is priced higher in order to get the same profit.

No returns. If you have a no returns policy on your POD book then the likelihood of getting it into bookstores will be next to nil. Bookstores are very picky about their returns policy.

There is a general perception in the book industry that POD books are vanity books (they are only published because of the ego of the author), and there is not a proper market to make a traditional print run that is why it has to be printed on demand. Because of this perception, it is very hard to get POD books into libraries or brick and mortar bookstores.
Because of the relative ease of POD, there are quite a few publishers today who charge a small fee for typesetting and graphics work and then offer to publish your book on demand. As with everything thing else weigh the pros and cons of doing so.
Looking for more tips and advice? Check out the other articles in Bright Hub's guide, What You Need to Know About Self Publishing.
References