How to Format Your E-book: Different Methods & Tips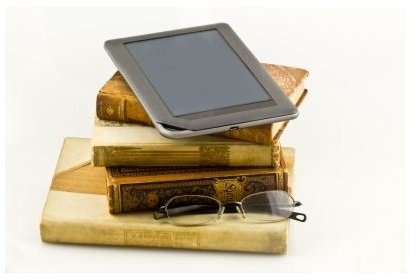 .DOC
The easiest way for format any text document is using MS-Word (.doc) or OpenOffice (.odt). Most e-book providers however, convert the .doc file to some other format to suit their compatibility. Amazon for Kindle and BN PubIt for Nook, convert .doc files submitted by the author to .epub files. Smashwords requires uploading the book in html, and many others require uploading the file in .epub. When this happens, the formatting such as line breaks and margins may go awry.
To avoid such formatting issues, save formatting in MS-Word until the end. After the text is complete in all aspects, click Select All –> cut –> open NotePad –> paste –> select all –> cut –> return to MS-Word –> paste. This removes all previous formatting including hidden ones. Click on the "Outline View" in the bottom left of the screen to confirm the simple and neat formatting.
Next, make the desired formatting. A good e-book scores in its simplicity. Set the font to 11 or 12, use standard and universally recognized fonts such as Times new Roman with simple serif, and set line spacing to 1 ½ rather than double. Avoid using "tabs" to create spaces or align, and rather use "indent first line." Always use "insert page break" and never use multiple blank lines to jump to a new page. Use "insert page break" even if the natural page break holds in MS-Word. Add page numbers as required. Such considerations minimize the chances of settings changing when the e-book service converts the .doc to .epub or any other format. There are free e-book templates that can help with this too.
HTML
Some e-book services require submission in HTML format. One option is to save the .doc document in MS-Word or OpenOffice as .html . Simply select "save as" and choose .html extension. WYSIWYG editors such as Sea Monkey, CoffeeCup, Alleycode, Adobe DreamWeaver and others are alternatives, and especially useful when the e-book involves graphics and images. Adobe AIR is another cross platform application that allows integration of rich features such as JavaScript, Flex and Flash, along with HTML.
The alternative is to open any text editor and set html codes manually, saving the file as .html. This method, though time consuming and requiring knowledge of HTML tags, provides greater control over formatting.
PDF
Some e-book services require submitting in PDF format. The advantage of .pdf is that once the formatting is set, it remains frozen and does not change over platforms. The easiest way to create a PDF file is using the Abode PDF Maker add-on for MS-Word or Open Office. This in essence is as simple as saving the .doc or .odt document as .pdf. Make sure to apply the correct settings before generating the PDF output.
The alternative is many free Word-to-PDF converters that convert .doc documents to PDF. A good free online tool is convert.neevia.com that allows setting PDF convertibility, encryption, and watermarks. Another one is expressPDF.com that allows you to select different outputs for screen or e-books.
Two good tools to edit existing PDF files are PDFill PDF Tools and PDFTK Builder. These applications allow merging two different pdf files, splitting or reordering of pages, rotating or cropping pages, and adding headers footers, page numbers, watermarks, and other features.
EPUB
EPUB is an open e-book format recommended by The International Digital Publishing Forum, and the most popular e-book format in circulation.
Epub files contain three categories:
XHTML documents - ordinary HTML with a stricter syntax.
Two packaging files with .opf extensions that holds book information such as author and publisher. And a .ncx file that stores the sequence and organization of different XHTML documents.
Container Files used for encryption and digital rights management (DRM).
EPUB is in essence a ZIP format, and simply renaming any .epub file to .zip makes it a true .zip file that can be unzipped. It is therefore possible to create an epub file manually by using any text editor, providing XHML codes, saving as XML files, and putting it all in a container. The procedure is a bit complex and requires knowledge of XHTML codes.
If you are looking at how to format your e-book in .epub, don't fret. Ready to use free tools do the job well, and make this manual method obsolete.
Free Tools for Epub Files
The most popular method of creating a .epub file is using applications such as Calibre (www.https://calibre-ebook.com/) or Stanza Desktop (https://stanza.lexcycle.com) that convert many formats such as MS LIT, Mobipocket, Kindle, RTF, PDF, MS Word, and others to ePub automatically.
DNAML's PDF2EPUB (https://www.pdftoepub.com/) converts PDFs to EPUBs. BookGlutton API (https://www.bookglutton.com/api) converts HTML files to .epub. eScape - ePub Creator (https://www.infogridpacific.com/igp/AZARDI/eScape%20-ODT2ePub) converts Open Office Writer documents (ODT) into ePubs. ODFToEPub (https://www.pincette.biz/odftoepub/) OpenOffice extension allows saving OpenOffice documents in a .epub format directly
Other applications such as Adobe InDesign (https://www.adobe.com/products/indesign/) and Feedbooks (https://feedbooks.com/share/) allow creating content and saving in .epub directly. Adobe PDFXML (https://labs.adobe.com/technologies/mars) and Sigil (https://code.google.com/p/sigil/) allows formatting changes to existing .epub files.
The success of an e-book depends on both the content and proper formatting. E-book authors need to proofread their e-books after conversion to the e-book format required by the publisher, and make the necessary corrections before submission.
Reference
University of Washington. "Creating ePub Books." https://www.washington.edu/itconnect/web/publishing/ebook.html. Retrieved July 13, 2011.
Open Publishing Guide. "Self Publish your eBook." https://opg.cias.rit.edu/content/self-publishing-ebook. Retrieved July 13, 2011.
Image Credit: freedigitalphotos.net/Maggie Smith