Free e-Book Templates: Top Resources to Get you Started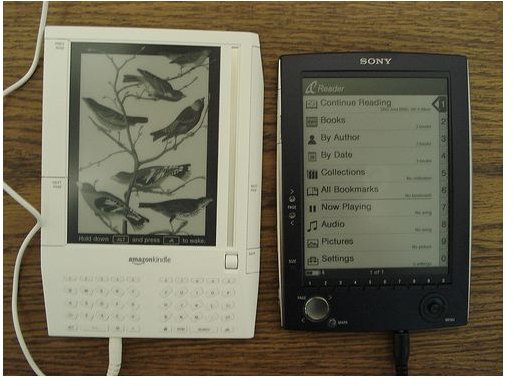 Formatting an e-book shouldn't be some industry secret, but the difficulty of finding an adequate e-book template makes it seem so. There are plenty of companies that are willing to sell you e-book templates for anywhere from $17 to $75, but there is no need to shell out any cash when there are some very good free templates out there as well.
I wish I could say that there are hundreds of free templates to choose from, but this isn't the case. I found five reputable websites that are offering free templates and one that requires a subscription to an email list. While they don't have all of the bells and whistles of some of the "for purchase" varieties, they are suitable for the needs of the average e-book. Couple one of these programs with the free ePub conversion tools from Calibre and you should have no problem creating a marketable e-book without the help of an outside company.
The all important links to get your hands on these templates, are included in the references section at the end of the article.
EBook Template Source
The EBook Template Source offers three basic Microsoft Word templates for either personal or commercial use. The templates include a Word document ready for content and all the graphic files used as well.
These are not fancy, fully formatted book templates. Actually you could probably make similar ones or use these as tweakable bases for a more unique publication of your own. The major advantage here is that these templates have all of the margins set for optimal viewing on a Kobo, Nook or Kindle device. This saves you the time it would take to research this extremely important aspect of e-book formatting.
Ezau.com
Ed Zivkovic has graciously offered a very simple e-book creator for download on his website, Ezau.com. The interface is button style and takes all of the guesswork out of page breaks, title sizes, margins and all of the other formatting issues in the world of e-books. I highly recommend this particular program for people who have limited desktop publishing experience as it is a "plug and play" system that anyone can learn without having to understand how to format documents. He also offers a menu download and a title page download in the same format.
Ez eBook Templates
The Ez eBook Templates site currently offers 16 templates for free download. Several of them are simply the same template with different colors added in. They are quite professional and work with both Open Office and Microsoft Word, so even if you use a free text editor this one will work for you. The website states, "They can be used for your commercial, 'for sale' products such as ebooks with Basic or Master Resale Rights, or Private Label Rights."
BizzyDays EBook Publications
BizzyDays has two e-book templates that are downloadable in WinZip format. You can preview them by looking at the sample publications that were made using the templates. These are very basic templates, but can be changed without much effort. Graphics and charts can be added without changing the formatting. These are simple templates that create rather boring, but practical e-books.
Obooko Free Ebook Templates
Obooko offers 17 unique formats for PDF e-books. Because there is no set standard for e-books as of yet, they offer templates in A4 and A5, US Letter and US Half Letter sizes. The templates may look the same on the surface but each one has specific instructions and tweaks depending on style and genre.
Self Publishing Coach Tips Newsletter
Shelly Hitz is a professional writer who runs the Self Publishing Coach website. She offers comprehensive advice to budding and established writers, but to get access to most of her advice and, more importantly, her free interior and cover templates, you must sign up for her email newsletter. If you aren't serious about e-books or you don't like solicitations via e-mail, you should avoid this site. Still, the information and free templates are well worth it (and you can always create a secondary free e-mail specifically to funnel these types of offers to).
Finding a free e-book template can seem like a ridiculous task, and even after you've found one it may not suit your needs. Templates are still a good way though, of laying out your e-book correctly. The sites mentioned here provide basic templates that can be used for both personal and commercial publications, but aren't always readily compatible with online publishers. The good news is that online publishers often offer free templates to authors who have chosen to work with them.
Looking for more tips and advice? Check out the other articles in Bright Hub's guide, What You Need to Know About Self Publishing.
References
Mashable.com, "Amazon: Kindle Books Now Outselling Hardcovers," Adam Ostrow, July 2010. https://mashable.com/2010/07/19/amazon-kindle-sales/
CNet Reviews, "Self-publishing a book: 25 things you need to know," David Carnoy, July, 2010. https://reviews.cnet.com/self-publishing/
Calibre Ebook Management, https://Calibre-ebook.com
Image courtesy of https://www.flickr.com/photos/jblyberg/2073940586/sizes/m/in/photostream/