Making Publisher Files Read Only: A Few Options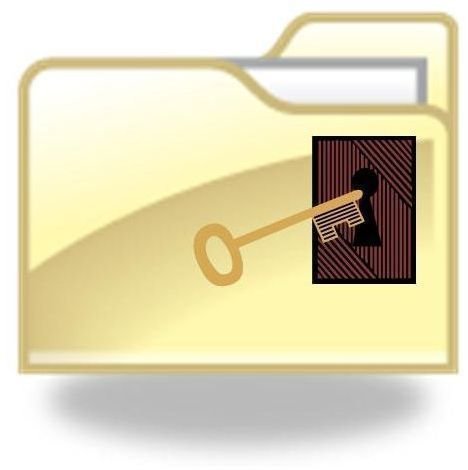 Why Does It Matter?
You spent hours, shedding blood, sweat and tears – okay, maybe just a little sweat – designing your publication so that it looks just the way you want it. There are many reasons you might share an electronic version. For instance, you might need others to print them at a remote location or perhaps you are sending out an email newsletter. If someone takes your publication and changes it, either intentionally or inadvertently, it can cause problems. There are a handful of ways that you can protect these files, including making them read only, saving it in a different file format or using special software.
Making It Read-Only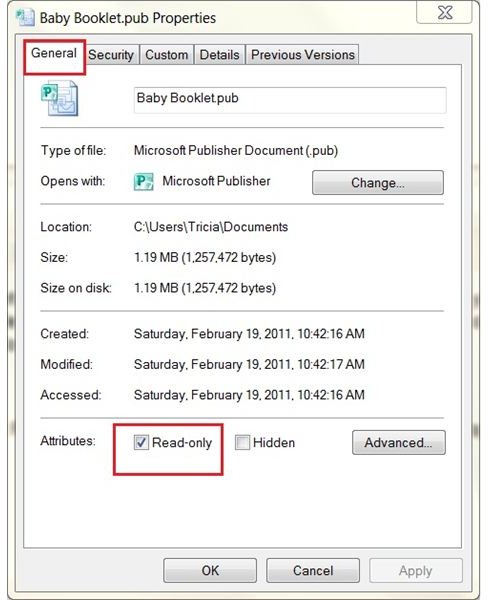 If you keep your Publisher files on a network drive or others have access to your publications, you can prevent changes to these files by making them read-only. Doing so is quite simple. All you have to do is locate the file on your computer or network drive. Do not open the file. In fact, if you already have the file open, you must close it in order to make it read-only.
Right-click the Publisher file and select Properties. The Properties dialog for that publication opens. Make sure you are on the General tab of the dialog box. Select the Read-Only check box next to Attributes and then click OK.
When someone opens the file, it will open in Publisher just as it did before. In fact, anyone who opens the file can still access all of the objects in the file to move, delete or otherwise modify them. If someone makes changes, however, and then attempts to save the file, they will be unable to do so. Instead they receive an error message that states, "This file is set to read-only. Try again with a different file name."

If your only concern is someone making changes to your original file, this option is sufficient. Other users can still change the file and simply save it with a new file name if they require a modified version. Likewise, you or any other user can easily remove the read-only setting by reopening the Properties dialog and clearing the Read-Only check box.
On the other hand, if you are looking for a way to prevent others from altering your unique publication and using it as their own, this method is not enough. You will need to save the file in another format either using Publisher's built-in options or with third-party software.
Save It as a PDF
Saving your publication in PDF format is a practical and beneficial method. Doing so allows you to completely protect your file from any changes while still allowing others to view the publication easily. In fact, one of the benefits of saving and sharing your files in PDF format is that your recipients do not need Publisher installed on their computers in order to view them.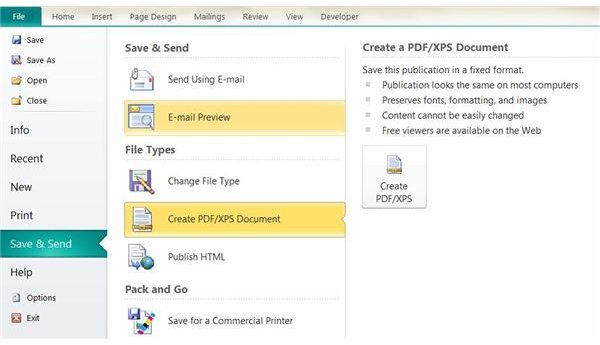 The method you use to convert your publication to a PDF file depends on the version of Publisher you are using.
In Publisher 2010, the process is quite simple. Open the publication that you want to convert. Go to the File tab and click on Save & Send. Select Create PDF/XPS Document in the File Types section. Click the Create PDF/XPS button on the right. The Publish as PDF or XPS dialog opens. Enter a file name, select PDF in the Save as Type box and click Save.
Converting a publication to a PDF file in Publisher 2007 is almost as straightforward, except that you must first download the Microsoft Save as PDF or XPS add-in (see Resources below). Once you have installed this add-in, you can go to the File menu and click on Publish as PDF or XPS. When the dialog opens, enter a file name, select PDF in the Save as Type box and click Save.
If you are using Publisher 2003, your options are a bit more limited. As it does not include a built-in option and there are no Microsoft add-ins available for download that are compatible with this version, you will have to use a third-party application to convert a publication to a PDF file. Fortunately, there are more than a few free PDF creation software applications available, so you can achieve the same results without spending extra cash.
References and Resources
2007 Microsoft Office Add-in: Microsoft Save as PDF or XP; https://www.microsoft.com/download
Microsoft Office Online: Print, Share, and Protect Files in the PDF and XPS File Formats; https://office.microsoft.com
Microsoft Office Online: Help Protect Publisher Files Stored On a Network; https://office.microsoft.com
Screenshots and images provided by the writer