Where to Find Fair-Use Teamwork Images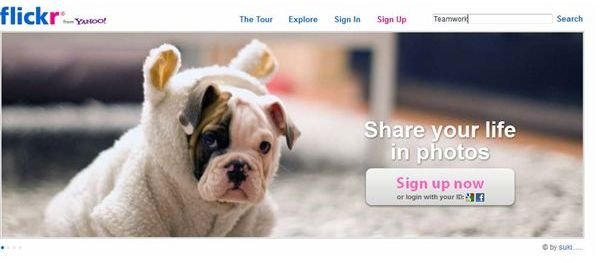 Searching Flickr
For those of you who didn't know about Flickr, it's time to wake up and smell the coffee. Flickr was created back in 2004 and was purchased later on by Yahoo! Since 2004, Flickr has become one of the largest image hosting services on the internet. If that weren't enough, Flickr's online community and social network of both professional and hobbyist photographers are surprisingly helpful to those of us who need fair-use images or stock photos. Here's how you can search Flickr for the perfect business photos!
Go to flickr.com - You can feel free to sign in if you'd like. All it takes is a Yahoo! ID and a few seconds of your time. You'll find the search bar at the top of the page. Type in whatever it is you're looking for. Here I'll type "Teamwork." Then, hit the "search" button.
Now here are all the results. Easy, no? Well, sort of. See, because we didn't put any parameters on our search, these results contain a mixture of photos that have copyright, and photos that are licensed under the Creative Commons. How do we sort this out?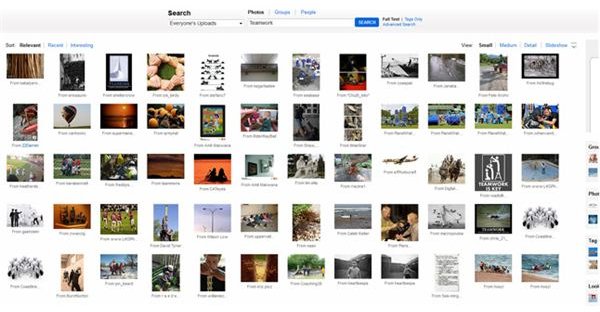 At the top of the page, you'll now see the option for "Advanced Search." Click it.

The advanced search will bring you to a page with quite a few different options. However, right now we're only interested in getting fair-use images. Scroll down to the section that says Creative Commons. Check the box next to "Only search within Creative Commons-licensed content." If you plan on profiting from your project (selling product packaging, using it in a commercial, etc.) click "find content to use commercially." Otherwise, leave that box unchecked. When you're finished, click the search button.

Okay, so now there are some different images. Sure, you might not see that really cool (and copyrighted) image from before, but now you can feel good about utilizing fair-use images! When you find an image you like, it's considered good etiquette to leave a comment telling the people where you used their work!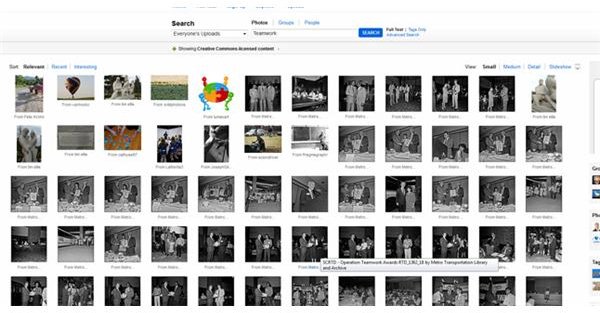 If these images are going to be somewhere that people will see them, don't forget to credit your source. It's just the right thing to! You can read more about Flickr and learn how Creative Commons licensing works right here on Bright Hub.
Teamwork Images from Flickr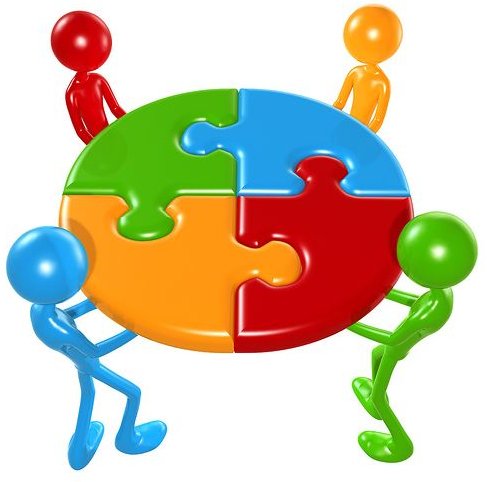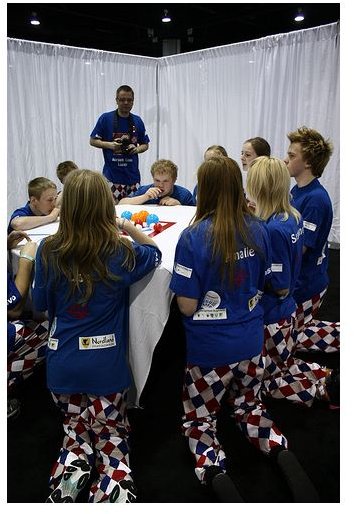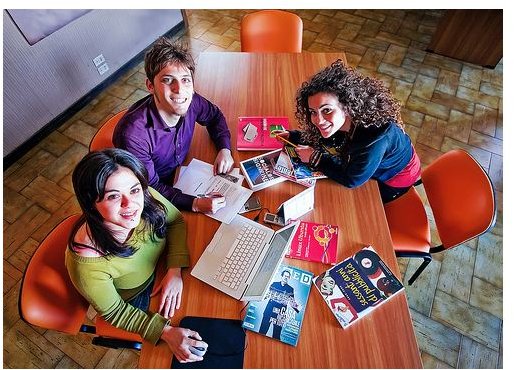 deviantART
deviantART is another community that freely offers a ton of stock photos for use in a wide variety of places. deviantART (abbreviated dA) launched way back in 2000, and has over fourteen million members and has over 140,000 new submissions each and every day. Now, not all of these are photographs, and they're certainly not all fair-use or stock photos. Still, deviantARTists have banded together to create a rather respectable stock photo section.
You're going to want to sign up for a deviantART account, which takes a few minutes and e-mail varification. No need to pay for an account; a free one will suffice! Once you're a bonafide dA member, you can search the site much faster. Please remember, however, that because deviantART is a mostly community-run website of artists, there is a chance that you may run across nudity, violence, or other things. There is an option to turn off images with mature content in your user profile, but please browse with caution if you think you will get offended!
You'll find a link below that takes you directly to deviantART's stock art community. Simply searching wherever you like could easily get you in trouble as most art is copyrighted by default, so don't skip this step!
Now that you've reached dA's stock photography portal, you're free to search as you would like. Go ahead and type something in, like business or teamwork.

Clicking on a thumbnail will take you to the image page where you can download the highest resolution image available. Be sure to scroll down to the artist's comments (directly below the image) and see if the artist has any special rules for using his or her photo. Most dA artists don't mind if you use their images for personal use, but it is worth knowing that some artists on dA don't want their work used off-site. It only takes a second to check out the artist's comments, so don't skip this step!
Be sure to leave a comment thanking the artist for his or her fantastic artwork, and it doesn't hurt to add the featured piece to your favorites, either!
deviantART Teamwork Images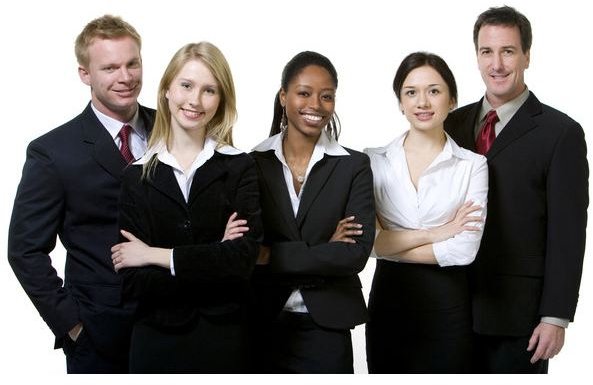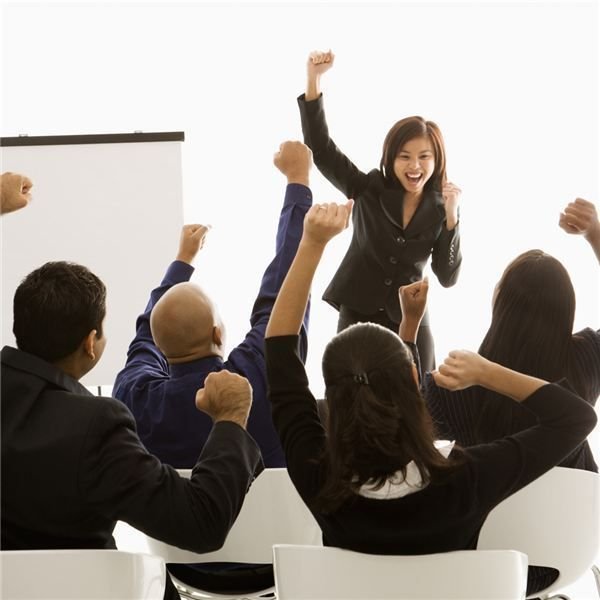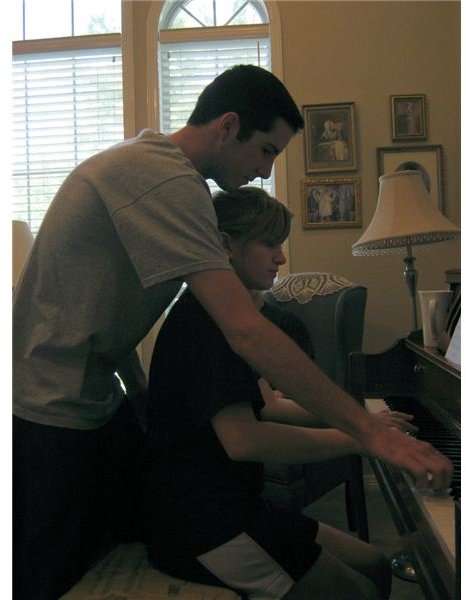 iStockPhoto and Sxc.hu
Of course there are websites out there that specifically allow you to search for fair-use images. Two of the most popular websites out there are iStockPhoto.com and Sxc.hu. There are no special rules to searching either site like there are with Flickr and deviantART, but there is an important thing to remember about both of these websites! Because both iStockPhoto and sxc.hu are commercial websites, their images are most likely going to be watermarked. Now, a lot of people don't mind watermarks in their images if they're just planning on using them for personal reasons. The only way to get rid of a watermark legally is to pay for these images, and that can easily range from a dollar up to a hundred dollars, depending on the size and quality of the image.
iStockPhoto and Sxc.hu Teamwork Images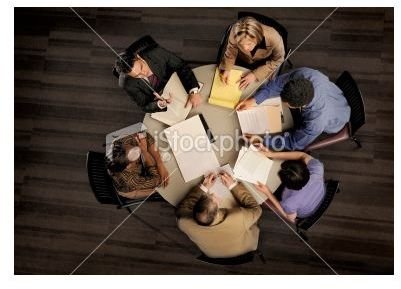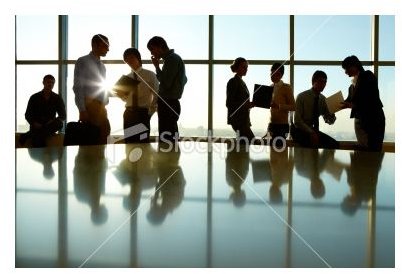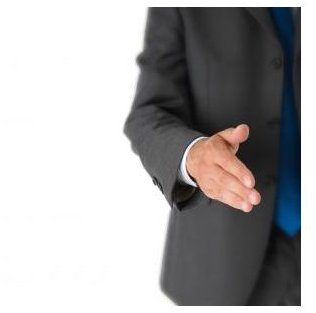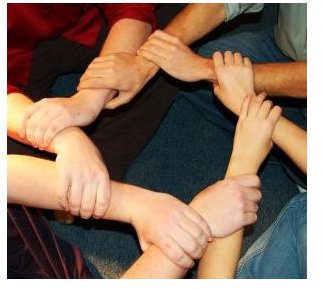 Image Credits
All screenshots of flickr, dA, iStockPhoto and Sxc.hu were taken by Amber Neely and are to be used for educational purposes only.
Follow this link leads to deviantArt's stock art community.
Flickr image set:
Working Together Teamwork Puzzle Concept by Scott Maxwell
105 - Teamwork by Hillary
Teamwork by Paolo Margari
dA image set:
More Stock Business Photograph by Stiegssen
AthenaStock::Business People by AthenaStock
Riri and Garret 2 by Neriah-stock
iStockPhoto image set:
Power Meeting from Above by FrancisBlack
People Interacting by Mediaphotos
Sxc.hu image set:
Handshake by FOTOCROMO
Linked Hands by Juliaf