Free Gothic Borders: Five Great Designs to Download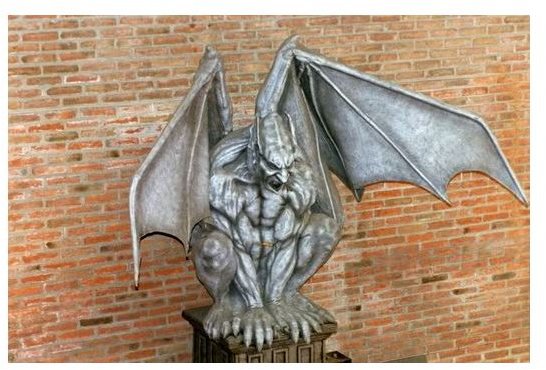 Dramatic Gothic Style
The term "Gothic art" generally encompasses mid-12th century to the end of 16th century. Although it actually has no relation to "the
Goths", the term was first used by Italians who didn't like the look of this new art; not being classical, and indeed appearing "ugly" to them.
Architecture was big news in this period, and on historical houses of the time, you can still see gargoyles and ornately carved stairs featuring points, and elaborate swirls and circular emblems. Everything in this era was extremely sturdy; massive solid staircases, fireplaces and columns were in evidence.
It's no wonder – being so unique to what the Europeans had been used to – that this new style took off, and is still widely admired today. You can easily add some Gothic style to your DTP projects using our free Gothic borders, influenced by the architecture we've just discussed. The download links for your use are in our references section at the end of the article.
Gothic Cross Border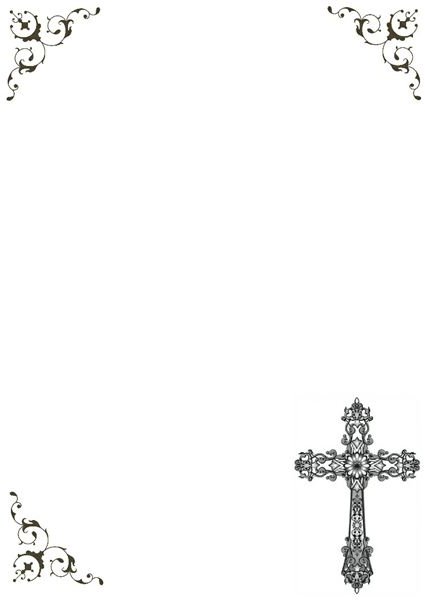 Gothic crosses are often what we imagine when we think about classical images of the Gothic period, and their popularity continues in the form of jewelry and tattoos today.
As this cross is so ornately detailed, I didn't want to flood the page with too much detail so I just covered the corners with some beautiful swirls reminiscent of the period, and left the border at that. If you want something more dramatic you could easily draw some thick black lines from corner to corner, add some scroll detailing, or even use a drawing tool to add some long black rectangles to made it a full border. By doing that you would have the basis for a truly eye-catching poster of a medieval fair or fantasy battle reenactment. Or leave as is, for some stunning notepaper or business letterhead for a jewelry business.
Gothic Gargoyle Border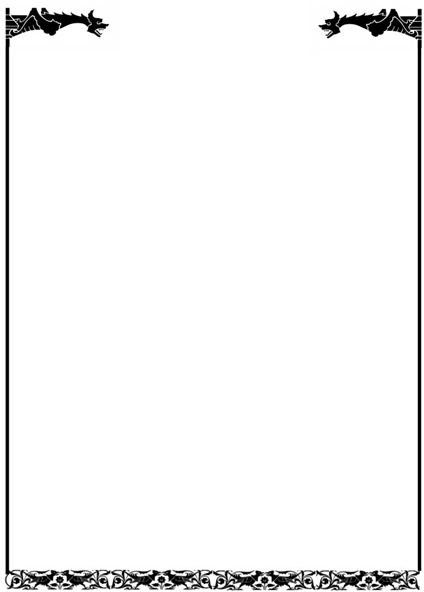 Things don't get much more Gothic than cheeky or spooky gargoyles overhanging the doorway, hall, or stairwell. You really need to click on this image to get a larger view to fully appreciate the detail – printed out though, this design is stunning.
Two gargoyles face each other and overhang the top of the page, with sturdy black lines joining up with them and the bottom of the page. The bottom edge is decorated with more gothic images. Both of these design elements were taken from Gothic dingbats, which were then resized to fit the page. The right hand gargoyle is an exact copy of that on the left; it was simply copied, pasted and flipped to create a mirror image. The images along the bottom were altered to pictures from dingbats, and then lined up next to each other – I sent each subsequent image to the back, so everything joins seamlessly.
Authentic Gothic Column Page Border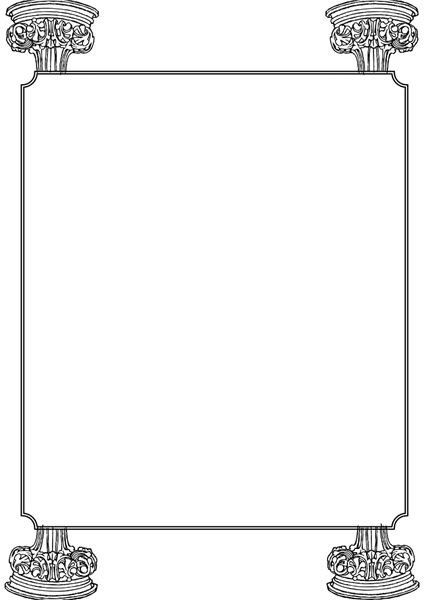 Remember those sturdy columns of Gothic architecture we talked about before? Well what's more trustworthy to hold up the border on your page? These columns were created from using one piece of free clipart, and then copying, pasting, and either flipping horizontally or vertically to create the four podiums. A square was then drawn over the top and the corners altered to give a less linear look.
The perfect title page for a Gothic art project, or for making any kind of grand announcement. This design is versatile in that you can add plenty more detail by adding authentic text in a Gothic style font inside the text box, or even Halloween clipart to make it more spooky, or for Halloween wedding stationery.
Gothic Halloween Border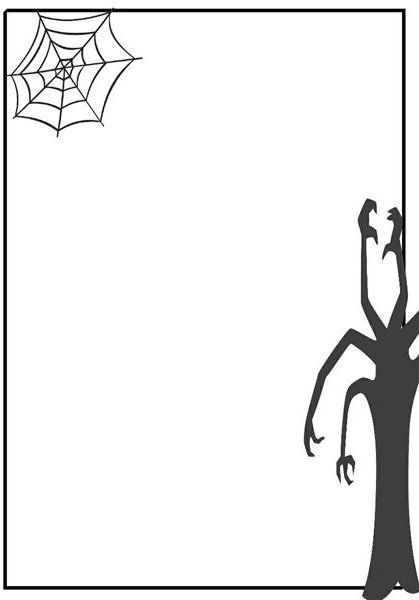 Most of us probably only think about Gothic images at Halloween, so here is the perfect mesh of Gothic imagery with some Twilight-cum-Halloween design.
After drawing a black box around the page I added the digital embellishments over the top, adjusting the position of the cobweb so it looks like it's attached to the top of the border. The spooky tree with hands actually had a face on it in the original version, and although a great image, seemed more suited to a child's Halloween party. So I drew a box over the top of the face and filled it in the same color as the tree, using a color picker tool in my DTP software, so everything appeared uniform in color and as if the face had never existed.
Add some Halloween fonts to make this border into a party invitation, or to let visitors know on All-Hallows' Eve, that they might expect some tricks as well as treats.
Gothic Emblem Half Border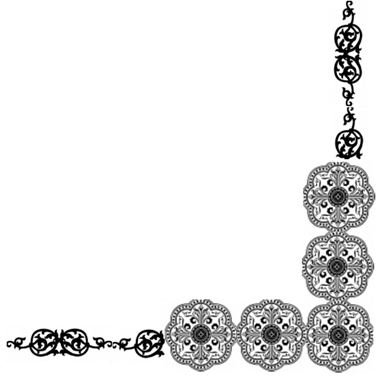 Perhaps the most authentic free Gothic border in our collection, this design wouldn't have looked out of place on any books or paper of the time. It consists of some Gothic motifs and emblems that you would also have seen on wood carvings, accompanied with some more ornate scroll work reminiscent of metal staircase balustrades.
Both of these images are again taken from dingbats. Dingbats are a really easy way of either making borders or incorporating any kind of Gothic flavor to your DTP projects.
This is a versatile way of framing your page as it adds a lot of authenticity and detail without taking over the entire page. You could also add color to certain sections of the motifs – red and yellow work particularly well – to make a more striking border. Brilliant for a Renaissance fair or a historically themed wedding.
Why Not Customize or Make Your Own!
Whichever border is for you, remember that they don't have to be used as they are – they are really easy to customize to your needs. There are loads of great Gothic and Halloween clipart you can use to add to these frames, as well as dingbats, or even adding a simple black box around or inside of the design.
All of these borders were created in Serif's CraftArtist. So if you want to have a go at designing your own, why not download the free version and see what you can create?
References
Authentic Gothic Column Page Border
Images: