The Impact of Famous Graphic Desingers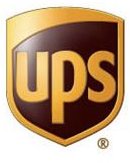 For graphic designers, especially those just starting out, you might think that you have only the classical artists to look to in the terms of graphic design, but in fact, there are several famous graphic designers who have impacted our society and continue to do so.
Graphic design of course is used in many aspects of our society today - company logos, designs for objects, products, movies, television shows, the list goes on. So who are these designers who have graphically impacted society? As a designer, you should recognize the names Paul Rand, Milton Glaser, Jonathan Ive, Ruth Kedar, and Deborah Sussman.
Paul Rand
Known as the Picasso of Graphic Design, Paul Rand's name may not be familiar to you, but the work he has done will be. Whenever you see the
UPS logo or ABC or even the logo of the former Enron Corporation, you are viewing Rand's designs.
Born in 1914 in Brooklyn, Rand would go on to be a pioneer of visual communication, where his life's work would eventually span over seven decades. He was an art teacher, art director, design consultant, and a writer, helping to inspire generations of graphic designers and students.
His approach to his corporate designs and logos was convincing those companies how important their logos could be, while not needing to be overtly complicated. All of his design work was based in simplicity; in fact, it was his work that changed the landscape for designers, turning them from just commercial artists to that of actual graphic designers.
Milton Glaser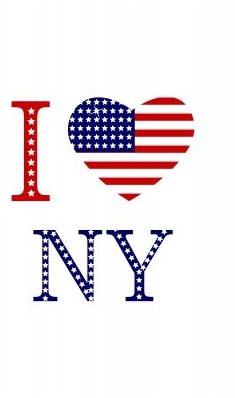 Milton Glaser has created many different designs, co-founded Pushpin Studios, and worked on New York Magazine for his beloved state. His most famous work was something he was asked to do in order to help promote the state of New York to tourists. He created a logo that featured the saying "I love NY", but with the word love being replaced by a heart. This was done in 1977 and has managed to become a pop culture icon.
The phrase again became popular after the 2001 September 11th attacks on the World Trade Center, when Glaser updaed his logo to say, "I love NY even more" in a tribute to those that lost their lives. Ironically, the phrase has gone on to be identified with New York City and not the state, but it seems that most people are aware of the significance.
Ruth Kedar

Who is Ruth Kedar? As with some of our other graphic designers, you may not know the name, but you certainly know her work. Born in Brazil, Kedar traveled to Israel in order to pursue a degree in architecture and receiving her degree at the Israel Institute of Technology before moving to the United States to attend the masters program at Stanford University.
So why is she so important? After she received her masters and then began teaching at Stanford, a little search engine company asked her to design a logo for their new company, with a funny name. Yes, Kedar is responsible for the logo of the most popular search engine to date.
In her own words, Kedar describes how the approach to designing the logo came from Google itself - they wanted to be seen as a search engine first and a provider second, to differentiate themselves from the other search engines they were competing with. The end result is a playful, but simple design, evoking a sense of childhood, but with an adult touch to it.
Jonathan Ive
If you're a fan of Apple computers and their other products, you might know the name Jonathan Ive. If not, you can thank him for the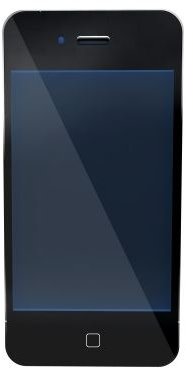 unique designs that the iMac, MacBook, iPad, iPod, and iPhone. His actual title is that of industrial designer, but his work for Apple has awarded him the title of "the man behind Apple's design magic"; he is currently the senior vice president of Apple's Industrial Design department.
The term 'industrial design' is the combination of art and that of science, with designers employing aesthetics, usability, and ergonomics when looking at the form of a product. Ive is the man behind the scenes of applying this concept to the overall form factor that has made Apple a contender in electronics and technology, enabling it to topple rival Microsoft.
Born in London, England, Ive began his career in his hometown, gaining a name for himself all around Britain. He was rewarded as a student, not once by twice by the Royal Society of Arts.
Deborah Sussman
Designs by Deborah Sussman have been seen all over the world, both in exterior and interior locales. Probably most recognized for her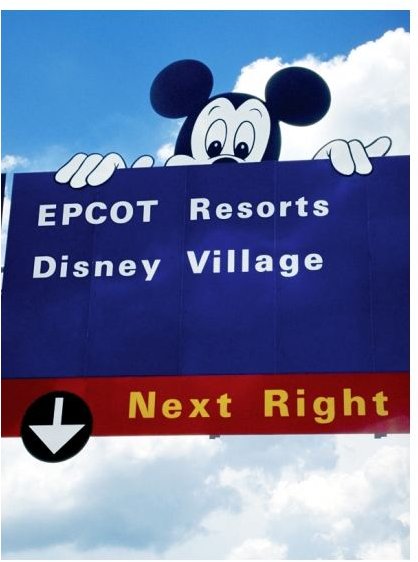 signage for the 1984 Summer Olympics, Sussman has none the less designed several different exterior signs for events, buildings, locations, as well as their interior.
One example is that of the cinemas at Universal Studios in Hollywood, CA, where popcorn is the promenient theme, both outside as well as inside, including that of the 3D popcorn that jumps out at you in the lobby. Those familiar with various Disneyland amusement parks will not only find her designs within the park itself, but leading to it as well.
Conclusion
These are just three of the many graphic designers that have impacted the logos and images we see on a daily basis. Paul Rand is responsible for many of the logos from corporations that we used or know; the folks in great state of New York have probably known of Milton Glaser for years because of his iconic design; and Apple lovers can thank their product designs to a young Brit.
Logos in particular have caught our attention to products and services. You can thank Ruth Kedar for the very recognized logo for search and product giant Google, while Deborah Sussman shows that graphic design can be used everywhere, including signs, exterior, and interior design.
References
Tributes & Profiles - Paul Rand by Robins Design, https://www.robinsdesign.com/b_tributes_rand.html
Paul Rand.com, https://www.paul-rand.com/site/biography/
Tributes & Profiles - Milton Glaser by Robins Design, https://www.robinsdesign.com/b_tributes_glaser.html
Famous Graphic Designers from Famous Logos, https://www.famouslogos.org/famous-graphic-designers
10 Famous Graphic Designers for Designers who Dream from 8 Women Dream, https://www.8womendream.com/10-famous-graphic-designers/
Who is Jonathan Ive? from Bloomberg Businessweek, https://www.businessweek.com/magazine/content/06_39/b4002414.htm
Most Famous Logo Designers in Graphic Design History from Inkd Blog, https://blog.inkd.com/inkd_website/most-famous-logo-designers-in-graphic-design-history
About by Kedar Designs, https://www.kedardesigns.com/about.shtml
Ruth Kedar on Designing the Google Logo by Google Blogoscoped, https://blogoscoped.com/archive/2008-01-14-n16.html
7 Inspirational Female Graphic Designers by Just Creative Design, https://justcreativedesign.com/2008/07/10/7-female-graphic-designers-thatll-rock-your-socks-off/
Sussman/Prejza Designs, https://www.sussmanprejza.com/about-us/principal/deborah-sussman
Images via UPS, Google, Sussman/Prejza Designs, and Free Digital Photos (digitalart & Salvatore Vuono )