Seed Packet Templates for Shower Favors, Business Promotions and More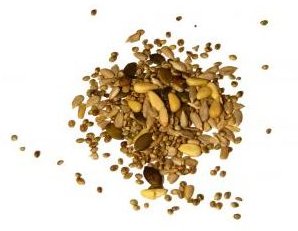 Giving Seeds as Gifts
Seeds might not seem like much of a gift. However, tucking an adorable packet of flower or even fruit or veggie seeds into a gift bag or envelope is a sweet way to display gratitude, affection and appreciation. You can customize the packet templates here using any current version of Microsoft Publisher to give them a truly personal touch.
Each template prints two packages per page, ready for you to cut out and glue together. Click on any image below for an enlarged view and click the download link in the References and Resources section at the end of the article to save the file and use it in Publisher.
You can fill the packs with seeds harvested from your own backyard or purchase them from your local garden supply store. Either way, your recipients are sure to enjoy your handmade gifts.
Baby and Wedding Showers
If you are hosting a bridal or baby shower and are stumped about what to give guests as favors, consider using one of these seed packet templates to produce a cute or elegant token. Change the colors to coordinate with the shower's theme or the wedding color scheme if you choose and personalize the sample names with those of the bride and groom, baby or mother-to-be.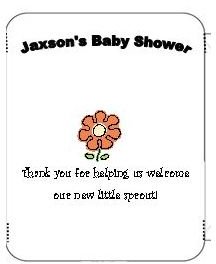 The little envelopes don't need to be complex to be charming. For example, the first baby shower option features a simple childlike flower with the baby's name and the words "Baby Shower" as a WordArt image at the top of the front. You can edit this or any WordArt object by clicking on it. In Publisher 2003 or 2007, click Edit Text on the WordArt toolbar. In Publisher 2010, the Edit Text option is in the Text group on the WordArt Tools Format tab that appears when you select a WordArt object. Beneath the flower is a text box with a note that says, "Thank you for helping us welcome our new little sprout." Another text box on the back of the packet lets you provide a description and instructions on planting the seeds.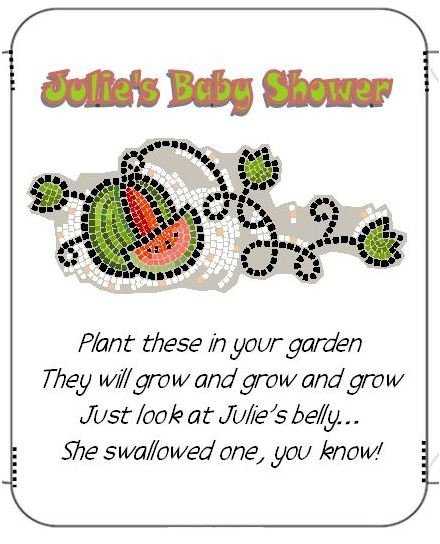 The second baby shower option features a cute watermelon design on the front. A WordArt object displays the name of the mama in waiting in watermelon pink and green. A poem beneath the picture reads, "Plant these in your garden. They will grow and grow and grow! Just look at Julie's belly…She swallowed one, you know!" A text box on the back of the packet lets you provide a description and instructions on planting the seeds.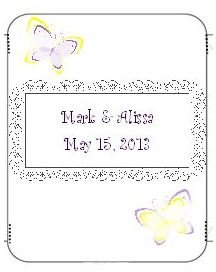 You don't need a baby to use these favors, though. They make wonderful wedding shower or reception gifts as well. The butterfly design can be customized to coordinate with a weddings colors. Each dual-toned butterfly is made up of two separate images. Simply click on each part one at a time and color them in the hues the bride has chosen. Customize the decorative text box on the front with the couple's names and their wedding date.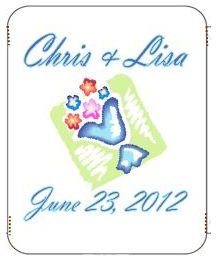 Flowers play a major role in most weddings, which makes flower seeds and the bouquet design packet ideal for bridal favors. WordArt objects colored to match the bouquet display the first names of the bride and groom along with the date of their "I do's." A text box on the back of the packet lets you provide a description and instructions on planting the seeds.
Gifts and Promotions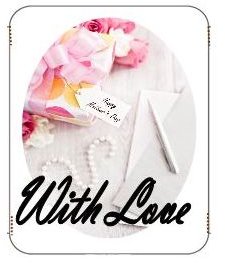 There are many other situations for which seeds of lovely flowers or delicious produce would make a thoughtful gift. For instance, most moms would adore the thoughtfulness of a custom made seed packet that will result in gorgeous bouquets for months or even years to come. The Mother's Day template has a charming picture of items moms love with the words "Happy Mother's Day," as well as a WordArt object that states, "With Love."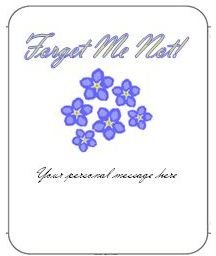 The forget me not design might have several uses. You could include them in a going away card or send them to a faraway loved one. Hand them out to attendees at a memorial service or simply give them to a special friend. The packet includes a sweet floral design and a text box into which you can type your own message.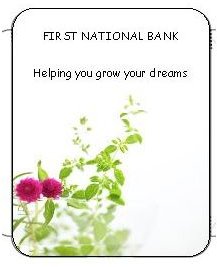 Finally, you can use the packets as a marketing tool. Hand them out to customers who visit your business or mail them to potential new clients. The front of this template features a lovely leaf and flower image with a text box to display your company name and a tag line or motto. Along with a text box on the back for instructions on planting the seeds, another text box allows you to provide your contact information.
Cutting and Gluing the Packets
Once you have selected and downloaded a seed packet template, customize it and then print as many as you need. Cut out each one in its entirety and then fold the solid lines. Snip the dotted sections of the folded edges just slightly to allow the edges to fold more easily. Fold up the bottom lip and glue where it says "glue here" on the back. Repeat with the side flap. Fill each packet with seeds and then fold and glue the top flap down.
References and Resources
Download Pages
Watermelon Seeds for Baby Shower
Images
Seeds: sxc.hu/Ali Taylor
Screenshots provided by the writer
References
Microsoft Office: Create or Change a Template in Publisher