Retirement Invitation Wording: Examples & Tips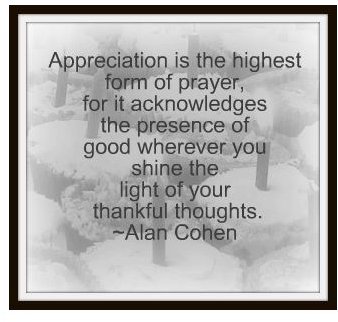 Retirement Themes
Each type of retirement party is based on two different theme styles. One theme style is elegant, where the atmosphere has a classy feel and understated decoration. The other theme style is casual with a more relaxed atmosphere and more flamboyant decoration.
The elegant style is normally thrown by a company where a higher standard of style is the norm. Basic coloring for this style usually includes gold or silver as accents, while a color blocking of black and white are just as common. With this style of retirement party, the wording used for invitations should reflect a graceful transition.
The casual style is more often thrown by family or co-workers. Bright colors and an overall jovial atmosphere is standard. Casual dress, funny balloons and upbeat music can also add to the party. The wording that is normally used for this style of retirement party is lighthearted or even a full joke to set the tone of the party to come.
Here we are going to look at some retirement invitation wording for each theme. Each wording sample is free to use, as are the writer created images seen in the sections below.
Elegant Wording
These wording examples show an air of respect for someone entering into retirement. Giving thanks and congratulations to retirees for working their jobs well for many years and denoting that they will be missed when gone. Using a respectful tone for this type of retirement party invitation is a good way to celebrate in the elegant theme.
In the image shown to the left, is a popular retirement phrase by co-creator of the Chicken Soup for the Soul series, Alan Cohen. If this quote is used, as with all quotes, be sure to attribute it to its original author as shown in both the images and the wording samples listed. Click on the image to get a better view.
Other popular wording samples are as follows:
"Retirement may be an ending, a closing, but it is also a new beginning." ~Catherine Pulsifer
"For retirement brings repose, and repose allows a kindly judgment of all things." ~ John Sharp Williams
"Don't be dismayed by good-byes. A farewell is necessary before you can meet again. And meeting again after moments or a lifetime is certain for those who are friends." ~Richard Bach
Beyond using just quotes to address your invitations, try some of the following basic elegant wording phrases:
"We respectfully require your attendance at (person's name) retirement party."
"Come celebrate the retirement of (person's name), for their years of valued service."
Casual Wording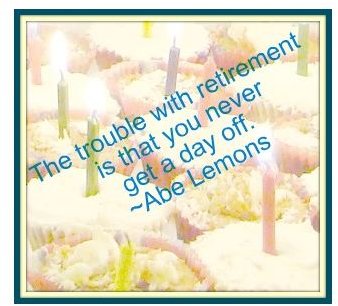 For a more relaxed type of retirement party, many people choose lighthearted wording or even jokes. Having a laugh at the idea of getting older, being too old to work the job they are retiring from, and getting out of the rat race, are fun ways to play with casual retirement invitation wording.
In the image shown to the left, you can tell the difference in tone from the image used for elegant wording. The colors are brighter and the wording is shorter. The particular phrase shown comes from Abe Lemons, who was a popular college basketball coach. As with all quotes when you use them, always give credit where credit is due.
"Retired is being twice tired, I've thought first tired of working, then tired of not." ~ Richard Armour
"The best time to start thinking about your retirement is before the boss does." ~Anonymous
"Retirement is like a long vacation in Las Vegas. The goal is to enjoy it the fullest, but not so fully that you run out of money." ~Jonathan Clements
More direct and casual wording for retirement invitations would include the following:
"Come party with (person's name) as we celebrate their freedom from work."
"You're invited to the retirement party of (person's name). Eat, laugh and share memories as we finally get them out of the office."
"Celebrate the retirement of (person's name) as they leave the rat race."
References
John Bartlett/Justin Kaplan, Bartlett's Familiar Quotations, Little, Brown and Co. 17th Edition, 2002.
Bob Phillips, Phillip's Book of Great Thoughts & Funny Sayings, Tyndale House Publishers, 1993.
Images created by author