Make Your Own Thank You Notes for Graduation Gifts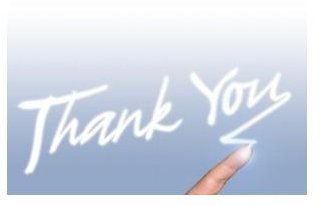 Note or Card?
Whether you should send a note of thanks or a card with a thoughtful verse depends on several factors. First, consider your relationship with the person who sent you a gift. If it is a special relative, close family friend or even a teacher who mentored you, a meaningful note is in order. While you can certainly create a card for this person and include your words of appreciation inside of it, handwriting a well thought out note on appropriate stationery will hold more significance.
A cute or expressive card is sufficient for other friends and family members, although you should hand write a short note of thanks on each one as well. Remember that each of these people took the time to select a gift and card especially for you, so it is only fitting that you take a brief moment to thank them.
Making Cards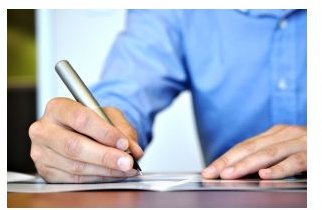 If you have a desktop publishing program with which you are comfortable and a color printer, you need little else to create custom thank you notes for all of your graduation gifts. Printing the notes onto card stock or heavy paper will give them a more professional appearance, and you can make them in a size that fits store-bought envelopes. Alternatively, you can create your envelopes as well.
You have the option of using templates to make the cards or creating them from scratch. In addition, you can create a standard card to send to all of the people you wish to thank, make a few different versions so that you can choose the one best suited for the recipient or produce an original card for each person on your list. Your only limits are your DTP skills, your time and your imagination
One advantage to making thank you cards and notes is that they do not need to be elaborate. You can use a picture such as flowers, an unassuming border design or even the words "Thank You" in an eye-catching font on the front of the card. Inside, a simple statement such as, "I appreciate your thoughtfulness" is sufficient.
Again, once you print the cards it is important that you take the time to thank each person specifically for the gift they gave to you. For those who sent checks or cash, stating what you plan to do with the money is a nice gesture. Here is an example of wording you might use to thank someone for a gift of money:
Dear Uncle Steve,
Thanks so much for the check for $50. I am using it to buy a hot plate to use in my dorm room. I hope that you will come visit me while I am studying in Nebraska!
Your Loving Nephew,
Keith
Some Templates You Can Use
If you have Microsoft Publisher and need a little help creating thank you notes, we have provided a couple of free templates for you to download. Each of these templates produces two half-fold cards per page.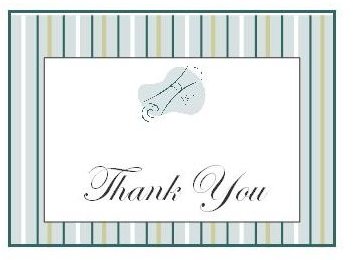 The first template has a green and gold striped background on the cover. A white box in the center contains the words, "Thank You" in an elegant script. A coordinating scrolled diploma decorates the upper center of the front of the card. A text box inside of the card contains sample text that you can replace with your own wording.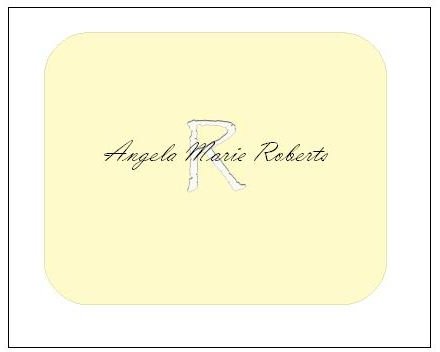 The second template has a parchment-colored oblong shape on the front of the card with a sample graduate's name and last initial. To customize the initial, which is a Word Art object, with your own, click on the initial and go to Edit Text. Replace the letter R with your last initial. The full name is inside of a text box, so you simply need to select the text in the box and type in your full name instead.
To use either or both of these templates, go to the appropriate download page listed in the References and Resources section below. Download the template and open it to use in Microsoft Publisher.
References and Resources
Download Templates
Graduation Thank You Note - Green Stripes
Personalized Graduation Thank You Note
Sources
Graduation Etiquette, Emily Post
Thank You Note Guide, Dempsey and Carroll
Images
Thank You: sxc.hu/ilker
Businessman Writing: sxc.hu/kristja