The Monochromatic Color Scheme: Understanding Color Theory Principles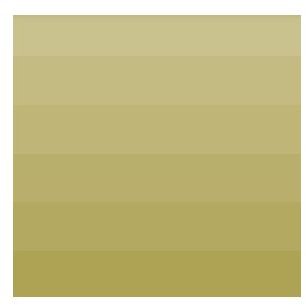 Picking a color scheme for your project might be a difficult task, especially when you're not entirely sure what your options are. However, this article is here to set you straight by providing you with all the information you need when it comes to monochromatic color schemes, as well as some helpful examples and ideas.
What It Is…
Monochromatic color schemes are a very simple concept: different tints and shades of one single color in a color scheme. A single base hue – in this example we'll use the color blue – is picked, and adjusted by the addition of black or white to either brighten or darken the original color. The result is a very cohesive, easy-to-create color scheme.

Setting the Mood & Target Audience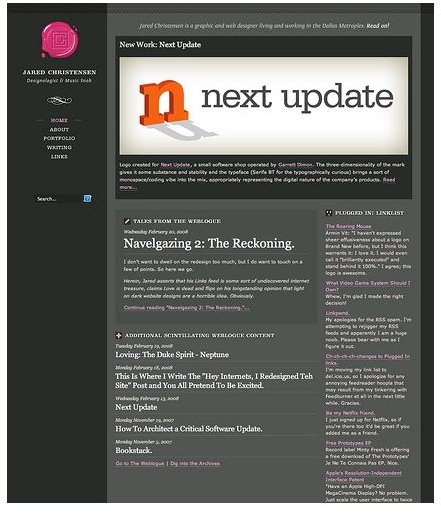 Because of their lack of contrasting colors, monochromatic color schemes tend to come off as very authoritative and professional, albeit a little bit bland at times. They also have the ability to come off as very soothing, making them a great choice for more serious businesses and products. They are also one of the best schemes for designing professional business cards.
However, don't use these to market to more high-energy products, as they tend to feel a little boring. They're a great choice for law firms and car insurance, but don't expect to go very far when using them to sell your latest energy drink. The example to the left showcases how a monochromatic web design gives off a very professional air, and helps to make any colors from additional graphics (or digital photos) really stand out!
Helpful Tools for Creating Color Schemes
Thanks to the advent of the Internet, there are a ton of free online color scheme designers that can help you to create all kinds of palettes. If you're looking for a fantastic place to start, I recommend Color Scheme Designer as it offers tons of different options to help you get started.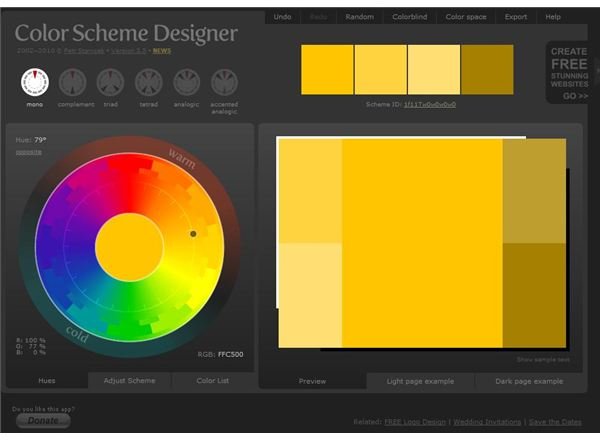 Of course, design giant Adobe has their own online color scheme designer as well, under the name of Kuler. This free flash-based program can provide you with some fantastic ideas. While not as robust as Color Scheme Designer, those who are new to color theory and design may greatly prefer the simple layout and five color palettes that it offers.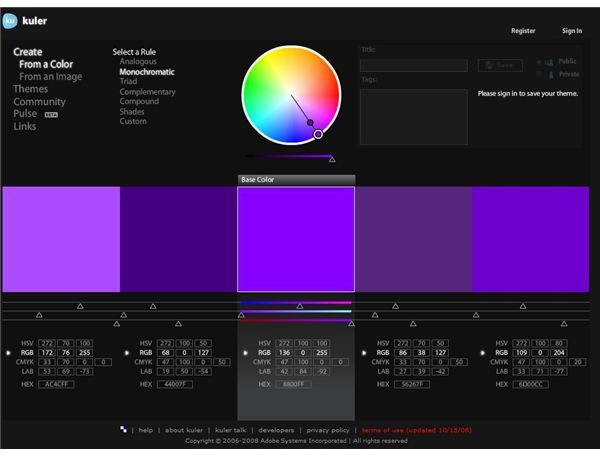 The most helpful tool when it comes to designing your monochromatic scheme, though, would have to be 0 to 255. This website allows a user to easily pick any number of shades of a specific color, making the design process as simple as point and click.

Resources
References:
Image credits:
Color Palettes by Amber Neely
Inspiration: Jaredigital by Patrick Haney
Screenshots from Kuler and ColorSchemeDesigner and 0 to 255 by Amber Neely