Is It Possible to Make Money Selling Scrapbook Pages to Magazines?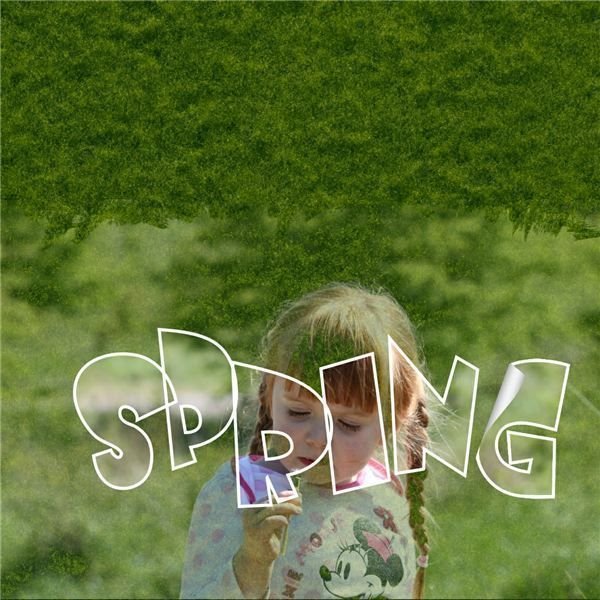 Getting Paid for Being Crafty
There are obvious outlets for those who design handmade cards, but finding markets for scrapbooking is different. One of the main ways to consider making your scrapbooking hobby more lucrative is by getting featured in magazines. But, do people make money selling scrapbook pages to magazines? The answer may surprise you, in that yes, not only do people make money from this papercrafting hobby, you can too.
Magazine editors have pages to fill and only so many on-site staff to do it. In order to be an attractive publication they also need to show a diversity of styles and techniques – this is where you and your creativity come in.
Competitions & Challenges
Scrapbook magazines are likely to have a few opportunities in every issue that you may have dismissed. We've all got into the mindset that it's not worth entering competitions as we aren't likely to win. In my experience, this isn't true in the case of these competitions and challenges. If you have a genuine enthusiasm for something and spend so much of your time doing it, chances are you are pretty good.
Crafting is an open market. Magazines have strict budgets and all those pages to fill, and only a certain amount of time for staff contributors to fill them. Simply put, they want your content. This is also because it gives their magazine some balance to get a lot of different influences and styles in the magazine to inspire their readers.
Of course you aren't going to win every time, but the chances are probably a lot better than you think.
What's the Pay Off?
Although many craft journals run an annual competition with mega prizes and the chance of some paid-for assignments – becoming a proper member of the team – most of the competitions are likely to offer craft supplies as prizes. Still pretty nifty. It's saving you money by giving you something you may have purchased anyway, and you get the thrill of seeing your work in print. But the story doesn't stop there.
Consistently turn in quality work and you are likely to get noticed, which may well have the impact of leading on to small paid-for assignments by the magazine. Think about it, if you go for a job interview, you need to show you have the qualifications and are the right person for the job. There is no "degree in scrapbooking" (though sign me up if there is), so this is the best way magazine staff have to gauge your work.
You aren't ever going to get rich by scrapbooking, but making some money out of something you enjoy doing, as well as the satisfaction of being appreciated by experts in the industry, is certainly not something to be dismissed.
How Can I Up My Chances of Winning?
There's no magic formula that magazine editors are looking for, so just use your creativity and submit a piece that you are proud of. There are a few tips to bear in mind though:
Make sure that you have submitted a layout that fits in with what they are asking for. Sometimes you will need to design a page

designed around a particular layout, or taking one in the magazine as an example and putting your own spin on it (a scraplift). So make sure your layout bears some resemblance to the main elements before you submit.

Although scrapbook magazines work months in advance for their main content, don't think that submitting a winter piece in summer will get you featured in the next edition. With the challenges and comps, there's a pretty quick turnaround.

This may come as a shock to you, but those magazine guys are busy! If you submit a note in the email, make it very brief – Here's my _____ layout for the _________ challenge. Hope you like it! Sob stories might get you through to the next round of X Factor, or as a story in their letters page, but it won't help your chances of winning a scrapbook contest.

Remember to include your name and address – it's a simple thing to forget, but necessary. How else are you going to receive that lovely stash?
Even if you don't win this time, your design will be kept on their records (unless you've sent in a physical sample and you request that it be returned). This isn't in the same way that when you send your CV to a company and they say "we'll keep you on file," they actually do keep copies of great designs – again they need that content.
Maybe your entry wasn't right for that particular competition, but in a few months down the line they are running a piece on perfect pages for spring, and your layout fits that bill. It will then get published in the magazine and you will be sent some lovely craft stash in return. A few months ago the very same thing happened to me from a layout I submitted well over a year before, so you never know.
Now you know that people do make money selling scrapbook pages to magazines, what's the best way of submitting your entry, and what other ways can you make money from your hobby?
What's the Best Way to Enter?
Sending a physical layout will not get you any bonus points, and it will be difficult to package – there's also the chance of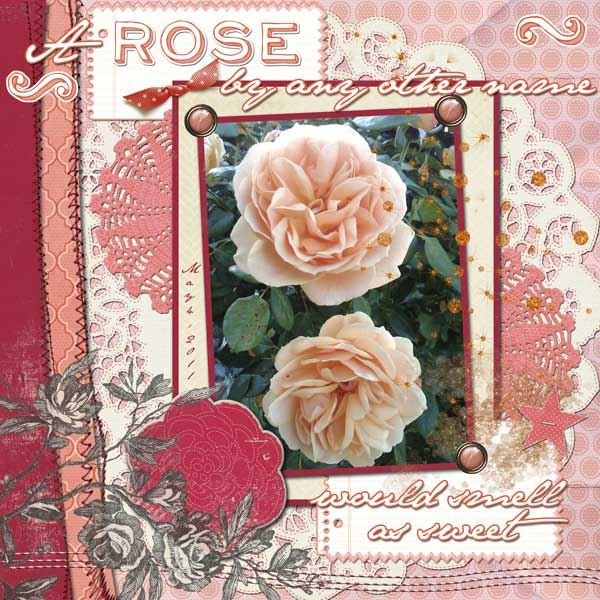 embellishments falling off in transit. Your best bet is to submit a digital copy of your layout. This doesn't mean your original should necessarily be a digital scrapbook page though.
If you prefer the conventional, physical way of scrapbooking, you stand just as much chance of your submission being successful. You don't need any fancy software to do it – a few of mine were done with just a close-up picture on a regular digital camera. Obviously make sure it's in focus and the colors look as good as they can, but you really don't have to worry that the photo isn't professional standard.
You could of course scan the scrapbook page. Because of the size this isn't easy, but it's certainly possible to scan it in parts and then stitch together using a software package.
Knowing how to enter scrapbook pages for magazines is just part of the story though. Although this can be a great way of getting your foot in the door, as well as trying out new craft products for free, there are of course other ways that you might consider making money scrapbooking.
Designer Endorsements
If you manage to get a regular gig with a magazine, or get a good repertoire of published projects under your belt from a variety of magazines, you could consider promoting certain products in your articles.
This would be more in the form of listing products from a certain company in your materials, or mentioning how easy they are to use within the article. Many larger firms such as Sizzix offer a Designer Endorsement Program. So on top of getting paid for the assignment you would also get a payment from the company you are indirectly promoting.
Become a Product Demonstrator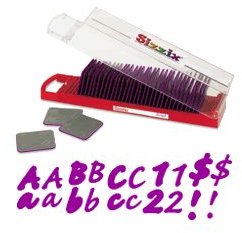 Becoming a regular contributor to a magazine could also lead to other great projects and opportunities. Although you don't have to be published in a magazine in order to become a product demonstrator, it's a great way to show the company what you are capable of. If the magazine trust you, then why shouldn't any other craft companies.
Alternatively keep an eye out on manufacturer's websites for any opportunities or competitions that they might run. Or be proactive and send them some samples of your work, asking if they have any positions at this time. Even if they don't, you might get some useful information out of it on how to apply for future positions, or maybe a few samples if you hint at how you love using their products.
Product demonstrating can be as simple as make and take days at craft stores, to bigger assignments like demos at large craft shows or even shopping channels if you've a knack for it. These jobs are demanding but don't have to be everyday. They pay well, as well as giving you the opportunity of getting your hands on great products first, and sharing your love and creativity for crafting with others.
Sell Your Own Embellishments on Etsy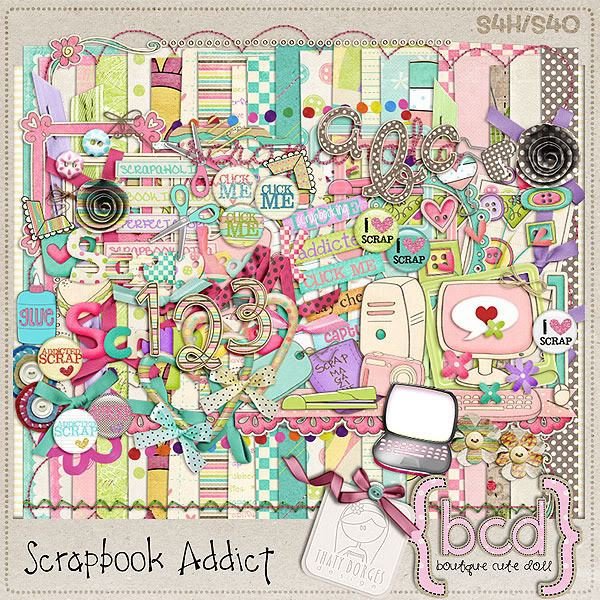 If the thought of standing up in front of a group of people and having them all look at you fills you with dread, then you might prefer the quieter option of selling some of your own creations on sites like Etsy. eBay also has a great craft following.
It's unlikely anyone will commission you for a scrapbook layout, but if you enjoy making your own embellishments then this is a great field to get into. You are completely in control and the running costs are minimal. Vintage elements are a trend that shows no signs of abating, which could be one route to go. The items you sell don't have to be physical ones either, there is a growing market of providing digital elements too.
Do some research to see what's out there and make your offerings different from the rest – crafters love something that's a little bit unusual to make their projects stand out.
Even if scrapbooking isn't likely to make you a millionaire, there are certainly ways you can turn your hobby into potential profit, as well as having fun doing something you love.
References
Wendy Finn is an accomplished scrapbooker who has had her designs featured in many papercraft magazines, including Scrapbook Magazine.
Image Credits: